POGOs – The Silent War Between China & Casino Games in the Philippines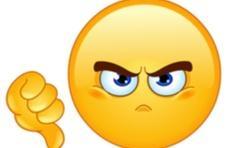 At Springbok Casino we're all about providing a safe, secure, legal and entertaining experiencing for those wanting to play casino games remotely.  We encourage responsible gaming and have implemented systems to protect players who might have gambling problems with our 'player self-exclusion' and 'daily/monthly deposit limits' options.  Our casino is fully licenced and regulated by the Government of Curacao – and our casino games undergo stringent testing and are independently tested and certified by Gaming Laboratories International, LLC (GLI) for fairness and accuracy.
Although you are guaranteed an above-board experience at Springbok Casino, where we stick to the rules, laws and legislations, there are operators that do not necessarily do the same – as is the case with many POGOs, or "Philippine Offshore Gaming Operators". 
In a recent CNN Business news article, much of what happens behind the scenes at a POGO was revealed – and it tells a rather dark, sad and sordid story.  It highlighted the issues from all sides – these include the governments of the Philippines and China, as well as the 138,000 (official) to 250,000 (unofficial) foreigners that work at the POGOs that are mostly from China.
A Curse & a Boon for the Philippines
POGOs have in many ways uplifted the economy since they first started operating in the early 2000s when Cagayan, a northern province of the Philippines, started granting licenses to a small number of operators.  It was after the inauguration of President Rodrigo Duterte in 2016, however, that the industry really started to boom.
Many might not be aware that Manila, the capital of the Philippines, is the number one online casino hub in the world – ahead of all other major licensing authorities that include Malta, the Isle of Man and Curacao.  So, the issue isn't legalities, per say.  Most have legal operating licences – issued by the government of the Philippines – and gambling is not prohibited. 
The Philippines also has laws that prohibit online casinos from promoting their businesses to citizens residing in countries where gambling is illegal.  According to many experts, this rule is disregarded by most POGO operators – and poorly enforced by the government.  In August 2016 new regulations were introduced to gain a tighter grip over illegal casino games – and to ensure that venues are regulated more efficiently.  A spokeswoman for PAGCOR stated that POGOs are to only welcome players that are 21 or older outside of the Philippines – and only in jurisdictions where casino games and gambling is allowed.
The Dark Side of POGOs
So far it all sounds legit and above board… but it is what goes on behind the scenes of POGOs – that is most disturbing.  It is, however, one of those stories that literally has more than three sides…  Let's begin with describing a typical POGO – as per the CNN news article, "dozens of scantily dressed Filipina croupiers stand in booths shuffling cards in front of a webcam, their faces softly illuminated by professional lighting.  Nearby, rows of Chinese nationals sit at desks chatting on cell phones with potential clients back in China." 
That all sounds good, right?  Actually, it isn't.  To start off with, playing casino games and gambling is strictly prohibited in China – both nationally, online and overseas – yet 90% to 95% of customers that frequent POGOs are situated in China.  Now, one could argue that it is the Chinese government's own fault for banning casino games that is really just a leisurely activity – and you might have a valid point – but whenever something is made illegal, it opens up a door for illicit and unsafe dealings.  It's that age old saying, 'where there's a will, there's a way'.
With many Chinese nationals struggling, and jobs being scares and woefully underpaid, they're seeking greener pastures.  With Chinese nationals making up the majority of the POGO clientele, a need arose for Chinese employees who can speak Mandarin.  How are they recruited?  By fellow Chinese nationals.  How are they lured?  By the promise of jobs not available at home.  These promises often entail high-paying positions in prestigious tech companies.  Upon arrival, the sad reality that awaits these desperate foreigners – mostly in their 20s – is a job at an online gambling platform with a fraction of the salary they were promised.
"The workers frequently have their passports confiscated, are crammed 10 to a room meant for three to four people and have to work 12-hour shifts, with only one day off per month," said Pitlo, from the Asia-Pacific Pathways to Progress Foundation – according to the CNN article.  They're furthermore expected to entice prospective clients via social media to play casino games, and once hooked, it is a part of their job to encourage players to wager larger amounts of money.
How POGOs are Stepping on Chinas Toes
Filipina President Duterte handed the right to issue offshore gambling licenses to PAGCOR, the Philippine Amusement and Gaming Corporation – a government organization that regulates online casino industry.  They perhaps too eagerly awarded licenses to aggressively develop the casino games industry, which unfortunately led to many of the issues they're facing today.  Chinese businessmen recognized the opportunity and soon the number of POGOs exploded.  There are currently approximately 60 licensed offshore gaming operators in the Philippines, according to PAGCOR.
Of course, for the Philippines, the tax revenue generated by the casino games – and job creation – was a major attraction and desperately needed in crowded downtown Manila areas.  Yet part of the ripple effect was a 120% increase in the cost of rent for a one-bedroom apartment by 2015 in Manila Bay.  This is where many of the POGOs are located.  This created new challenges for the nations police.  "Middle class families are being priced out," said Pitlo.
To make matters worse, there has been a massive rise in kidnappings, and they link directly to POGOs, according to Philippine officials.  "In their free time, their Chinese employees often gamble at the casinos and end up in debt," said Elmer Cereno, a spokesman for the PNP-AKG (Philippine National Police-Anti Kidnapping Group).  "They are then approached by loan sharks who offer to lend them money."  Cereno further said that when they're unable to pay back the money they spent on casino games, they're kidnapped by the loan sharks and used to extort ransom from their families back home.
Between January 2017 and October 2019, the local Philippine authorities had already dealt with 65 ransom-related kidnappings involving POGO employees or customers, which led to the arrest of 132 people – according to numbers provided to CNN by the Philippines police.  A case summary seen by CNN revealed that two Chinese POGO workers were rescued during October 2019 after they were kidnapped and held for ransom ranging between 68,000 yuan and 80,000 yuan (about R165,000.00 to R193,000.00).
China is Pushing to Ban POGOs
It is clear just by looking at the casino games offered that POGOs are actively marketing their services for Asian tastes.  "There is a lot of baccarat, as well as some sic bo (a Chinese dice game) and blackjack.  The amounts wagered tend to be low, in the range of $5 to $100," said Brendan Bussmann of Global Market Advisors – an LA-based consulting firm specializing in gaming, sports, entertainment and hospitality industries.
Right now, there is major pressure from Beijing on Manila to shut down the POGO casino games industry (they successfully managed to shut operations down in Cambodia) – but judging by the actions of President Duterte, that is not happening anytime soon.  Although Manila did cease processing of new POGO licenses in August 2019 (citing concerns for national security) Duterte said, "We decide to benefit the interest of my country.  I decide that we need it."  After a brief two-month closure of POGOs in response to the pandemic, POGOs resumed operations in May.
There is much more to this sordid story if you feel like digging further.  What we do recommend though is that you sign up at a trusted online casino, such as Springbok Casino, where our players and staff are happy, safe, and well-rewarded.  Although we do offer Asian casino games, you'll find a full spectrum ranging from slots, to table games, video poker, progressive jackpots and much more!