13 Top Safety Measures when Playing Casino Games at Springbok Casino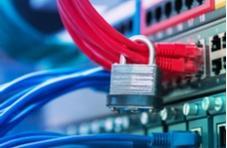 The safety of our patrons is of utmost importance, and although we place emphasis on having fun while playing casino games, it is just as important to us that you remain protected.  As with all things that transpire on the web, there is always somewhat of a risk attached to it, with online fraud being a real and pressing issue.  At Springbok Casino we mitigate the risks by having the best security protocols in place – and the security of your account is our top priority. 
Our team of technical geniuses work 24/7 to make sure that your account and all your information is inaccessible and secure, so that you can sit back, relax and play casino games without any concerns!  In addition to our stringent measures, there are also things that you can do to further secure your gaming sessions.  Below we look at how a combined effort will guarantee your account safeguarding.
How does Springbok Casino Keep You Safe?
Springbok Casino operates on RealTime Gaming software, which powers our user interface software, along with our casino games.  RTG is renowned for providing a stable, secure and glitch-free platform for gaming, with unrivalled backend development.  You are therefore assured a safe experience while gaming across our multi-channel platform powered by innovative software bar none.


At Springbok Casino we use the most secure key encryption technology, along with other security protocols to keep you safe when playing casino games and performing financial transactions.


We are a fully registered and licenced casino, with an eGaming licence issued by the Curacao Gaming Commission.   They also act as a regulatory body, which means we operate under strict guidelines.


Springbok Casino endeavours to retain as little of your personal information as possible – the information that we do need to keep in order for you to have an active real money account is kept safe and secure and we never divulge any information to 3rd parties.  Some of the info we require might include your name, email address, credit card details and physical address.


Springbok Casino may log your IP address to help us deliver the best service possible – and to assist us with developing and enhancing our product by monitoring player traffic.  It is also done to detect, diagnose and fix any potential issues which may occur with our server or site.  We furthermore only use your IP address to log demographic info – but rest assured, it remains under lock and key in our virtual vault.


Should you enter a competition or participate in a customer survey, we may require your name, email address and some other personal information.  This is simply to provide you with a tailormade, world-class experience – and you can always unsubscribe from our mailing list should you wish to do so.


Although we guarantee that we never share your IP address or personal information with 3rd parties, we might use it to improve your experience by more accurately displaying things such as language-specific advertising banners.  Again, this is simply to make your time with us more enjoyable and our main goal is your safety.
What You Can Do to Further Protect Your Gaming Sessions
When you sign up to play casino games at Springbok Casino, be sure to keep your login information private and never share it with anyone.  It is also best to use a brand-new password and to not recycle password that you use for other online accounts.  If you do need to make a note of your login details, keep it in an unobvious place or in an encrypted file or folder that no one else can access.


Maintain your personal security and ensure that you have reputable anti-virus installed on your device.  Choose anti-virus software that offers full protection against hackers and cyber threats, including detection of ransomware, malware, spyware and all other malicious software. 


It is good practice to periodically check for updates of your anti-virus program to ensure the latest version of the security software is installed (should you not have automatic updates turned on).


As with your anti-virus software, it is also good to keep your operating system software up to date as updates come with increased security measures and bug fixes.  Hackers are generally very smart but software developers are continuously working to stay a step ahead – and these updates could include important fixes to keep you safe.


Although it is sometimes necessary for us to request and retain some of your info, be aware of engaging fraudulent emails that might look like it was sent by Springbok Casino, where requests for personal information are made – particularly financial information.  If you're in doubt, hop onto live chat and confirm the legitimacy of the email before responding.


If you're playing casino games at Springbok Casino on a shared or public computer, be sure to log out of your account after each gaming session.  You will not be logged out of your account automatically after a period of inactivity, so it is important that you make sure that no one else can access your account once you step away.
As you can see, keeping your account, personal and financial information safe and away from prying eyes is really a collective effort.  At Springbok Casino we promise to do our part – and to continue providing a platform that is as safe and secure as modern technology could possibly make it.  The rest is up to you!  Together we can ensure that you can always enjoy playing casino games without ever having to worry about your security.