Upcoming Heavyweight Boxing Bouts Tipped as the 2020 Fight of the Year
Details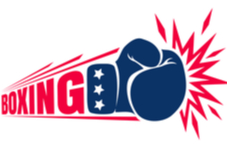 We are half way through 2020 and boxing fans are relishing the return of the big guys to the ring.  The combat sport – like all professional sports – may have had a non-starter as a season but by all accounts, the boxing boards and associations are raring to put on a show.  Dates and venues have been confirmed and plans are in place to get the big money bouts safely underway. 
Fighters are isolating in quarantine facilities, along with their sparring partners and teams.  Training is in full swing and the mental acuity required to win is being sharpened by the protagonists playing single shooters and online casino games whenever there's a spare moment in their day.  With the schedule for the remainder of the year largely pencilled in, the question is; which heavyweight boxing bouts are considered to be the big-ticket contests in what is left of 2020?  Well that really depends on who you talk to – but according to the majority of pundits, there are three distinct possibilities.
Best Boxing Bouts in 2020?
Dillian Whyte versus Alexander Povetkin
Daniel Dubois versus Joe Joyce
Anthony Joshua versus Kubrat Pulev
The obvious choice for the Fight of the Year would undoubtedly be the long-awaited WBA, IBF and WBO heavyweight title fight between Joshua and Pulev.  Although the venue has been confirmed as the Tottenham Hotspur Stadium in London, the date is yet to be announced.  With the major showdown of the year ostensibly on ice, it is a good time to brush up on the remaining two bouts before settling in for an extended online casino games session right here at Springbok Casino.
Dillian Whyte vs Alexander Povetkin
Date: 22 August 2020
Venue: Matchroom Fight Camp, Essex, England
Dillian Whyte: 32 years old
Boxing record: 28 fights - 27 wins - 18 KO
Alexander Povetkin: 40 years old
Boxing record: 38 fights - 35 wins - 24 KO
Billed as the Fight of the Summer – which we all know is not quite the 'Year' – and featuring Jamaican born Brit, Dillian Whyte and the former heavyweight champion from Russia, the hard-hitting Alexander Povetkin, this bout is expected to go down to the wire.  What counts in Whyte's favour is the fact that his technique and fighting style have markedly improved of late.  
He has won his last 10 fights in convincing style and according to the influential Ring magazine, the man known as the Body Snatcher is currently the third best heavyweight boxer in the world.  Having said that, his adversary in the August match-up may be out of form but he is no pushover by any stretch of the imagination.  
The fact that it's a must-win fight for Povetkin makes the outdoor contest in Essex a tantalising prospect.  He lost against Anthony Joshua at Wembley in September 2018 and his last outing against the American, Michael Hunter in Saudi Arabia ended in a disappointing draw.  With his reputation on the line, the Russian is expected to be at his explosive best in the ring later next month.  
Although Whyte is the bookies' favourite, it may all boil down to age versus experience.  Both men have an awesome left hook and both men love a good scrap.  Will the eight years difference between the two boxers be the deciding factor?  Or can the Russian leverage the 100 additional rounds he has spent in the ring to snatch the WBC interim heavyweight title away from his younger opponent? 
With the Whyte vs Povetkin showdown still weeks away and staple South African sports like football, rugby and cricket on hold, viewing entertainment is limited at best.  How do you overcome the boredom of having no live sport to watch?  Well one way to get the adrenalin pumping is to play online casino games - and at Springbok Casino we have got all the high hit favourites, from blackjack and video poker to slots.
Daniel Dubois versus Joe Joyce
Date: 24 October 2020
Venue: O2 Arena, London
Daniel Dubois: 22 years old
Boxing record: 14 fights - 14 wins - 13 KO
Joe Joyce: 34 years old
Boxing record: 10 fights - 10wins - 9 KO 
The Dubois versus Joyce encounter is expected to be a cracking fight between two equally matched adversaries.  The so-called Battle of the Brits may be skewed in the favour of the precociously talented Dubois – the current British, Commonwealth, WBC Silver and WBO heavyweight champion – but a win for the man known as Triple D is not a forgone conclusion. 
What stands in his way is a veteran fighter who is known for his unrelenting attacks and awesome ability to throw great combinations.  If he can withstand an early onslaught from Dubois - and pundits expect that to be the game plan - Juggernaut Joyce may just upset the bookmakers and clinch the titles on points.
The All-British Heavyweight fight features two of the rising stars of boxing.  Both men are unbeaten and both have proven knock-out power.  Dubois may have more weapons in his arsenal and is technically the better fighter but with the British, Commonwealth and European heavyweight titles at stake, you will be hard-pressed to find anybody who is willing to write off Joyce's chances of a victory.
Springbok Online Casino Games versus Live Sports Streaming… Maybe! 
Date: Every day and all day
Record: Wins for everyone
Unless the subscription sports streaming service DAZN rapidly expands into South Africa as initially reported in March, boxing fans will have to rely on other forms of entertainment to get their fix.  Springbok Casino offers exactly that in the form of an eclectic selection of real money online casino games.  That essentially means you can chill out in your man cave and play craps, roulette, Caribbean Hold'em poker or literally hundreds of other great titles… and have a clear shot at winning ZAR.
Seriously…  why wait for live streaming to give you a lift?  Our online casino games are high performance money machines that are always available on-demand.  Sign up at Springbok Casino right now, cash in on a free bonus and play the best online casino games whenever the mood grabs you.  At Springbok, we are here to please!