Play Casino Games at Springbok Casino for Guaranteed Payouts!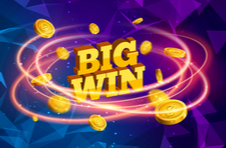 Imagine playing your favourite casino games and hitting major paydirt, only to have the online casino turn around and refuse payment.  It sounds rather nightmarish, doesn't it…?  Well, unfortunately, it happens.  This is just one of the reasons why it is so important that you play at a trusted site, such as Springbok Casino!
We have an excellent reputation for processing winnings and paying out big loot to our devoted clients.  After all, we would not be in existence if it weren't for their loyal patronage.  Throughout every day, thousands of players land wins across all gaming categories – and every so often, these wins can amount to massive figures – especially when playing RTG casino games with progressive jackpots.  One thing you should never worry about is whether or not you'll get to see your hard-earned winnings – because the answer is always a categorical YES!
We Won't Let You Down – But You've Got Dispute Resolution as a Backup 
Apart from inherently offering a trustworthy platform that you can rely on, we've got several governing bodies that regulate and monitor activities at Springbok Casino.  In addition to being licensed and regulated by the Government of Curacao, our casino games, their fairness and randomness – as well as payout percentages – are independently tested and audited.  In this regard we've got the stamp of approval from Gaming Laboratories International (GLI).  Our software further bears the 'Gaming Labs Certified' seal.
In terms of keeping us on our toes, and ensuring that you get the winnings you deserve, Springbok online casino is also affiliated with CDS Corporation Ltd – the Independent Player Disputes & Mediation Service.  Should you ever feel that you were treated unjustly, you can engage the player dispute form to submit an investigation claim.  This is our way of giving you added assurance that we really do aim to be transparent and keeping our customers happy and smiling is our number one priority.
What Happens When Casinos Don't Pay?
The sad reality is that there are rogue casinos out there that do try to get out of paying out winnings with all might – especially when it comes to major winnings.  In an article posted over a year ago on the online news site, the Independent, it came to light that this was exactly what happened to an unwitting punter named Mr Green.
He had been playing blackjack at a well-known UK-based bookmaker when he won the £1.7million jackpot prize.  After his big win he went on a massive splurge, spending over £2,500 at a local pub to celebrate his fortunes with friends.  He even extended his overdraft on his bank account in anticipation of his soon to be incoming riches.  He'd spent over £100,000 at the bookmakers playing casino games over many years and he'd won some and lost some.  He had no reason to think that anything could go wrong…
Yet, In a surprise turn of events, the casino – first established as a single bookmaker shop in 1967 in Ordsall, Salford – refused to pay out his winnings.  It is hard to believe that a company that has had successive annual increases in their incoming wagers received from players – which was a whopping £13.49billion in 2018 – would pull such a stunt.
Their excuse?  It was a "software malfunction".  This is even scarier as the software that powers their product is among the most well-known casino games and casino software providers in the industry.  Nevertheless, they claimed that his win was a computer error on a newly released game, and the 52-year-old Andrew Green, from North Hykeham in Lincolnshire, got the proverbial finger.  "I went absolutely crazy," Mr Green told the BBC after he received the devastating news via a phone call from the betting company, "I felt like I had been kicked and had my insides ripped out." 
The Settlement Offered and the Ensuing Legal Battle
Although this is a gross generalization, it is because generally, you don't offer someone money if you're not guilty, right?  Well, this is exactly what happened.  Mr Green was offered a non-disclosure settlement for the amount of £60,000 after the 'software glitch' was revealed – a far cry from the £1.7million that was due to him.  He declined the settlement and opted to take the matter to court instead stating that "I've been bullied" – to which we say, well done, Mr Green!
He furthermore said "I'm just a fish in a big sea and they are a great big shark but I'm not going to be forced away just because they're worth billions and I'm not.  Even if there was a glitch, I did nothing wrong.  I played that game and pressed a button."  After his story aired on a local magazine-style TV show called The One Show, an anonymous benefactor gifted Mr Green £10,000 to take the matter to the high court to fight for his winnings and to recover legal costs.
Mr Green's attorney claims that the company has "refused to provide any verification of the problem with its software."  After an extensive online search, we're not sure whether the case has achieved an outcome – but we do hope that Mr Green has or will get to see his jackpot prize!
Play & WIN with Trusted Casino Games Powered by RTG at Springbok Casino
We're just about sweating bullets on behalf of Mr Green and we would never want any of our customers to be stuck in a prolonged nightmare like that.  At Springbok Casino we keep things clean, simple and transparent – you win, we pay!  With our casino games powered by world-class, stable and pioneering Real Time Gaming software, no 'software glitch' will stand in the way of you and your payday.