Is Your Star Sign the Key to the Online Casino Games You Should Play?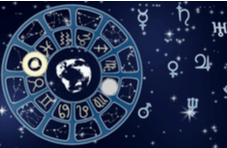 Whether you believe in astrology or not, you will agree that people born under the same star sign quite often share some remarkable basic personality traits.  Geminis are intellectual and fun loving, Scorpios are confident, quick-witted and ruthless and Capricorns are generally ambitious and conservative.  If you are a Virgo, you are the kind of person who redeems Springbok Casino no deposit bonus codes to check out the quality of games before funding your account.  That's Virgos for you – they like to be prepared for every eventuality, including playing online casino games right here.
If we share attributes according to our star sign, it stands to reason we are drawn to similar kinds of things – be it music or movie genres, indoor or outdoor activities or even the types of people we choose to have as partners or friends.  That obviously extends to gambling and more specifically, the kinds of games we are best suited to.  
Many of us are naturally risk averse, others love to take high-risk gambles and some still are really not gamblers at all.  Can your star sign determine the kinds of online casino games you should play?  The short answer is 'maybe'… so why not check out our zodiac-driven gambling recommendations before claiming one of our Springbok Casino no deposit bonus codes?  That way you can test out our theory without spending a cent of your own!
Aries - 21 March to 19 April
As an Arian you are competitive, assertive and adventurous.  You are not afraid to take risks and love quick turnover online casino games like multi-hand video poker and blackjack.  As you are effectively fuelled by adrenalin, the games featuring tantalising odds, lucrative bonuses and side bets that unlock major money wins are tailor made for you.  You are the kind of player who relies on luck more than strategizing, so if you do claim one of our Springbok Casino no deposit bonus codes, it is simply a matter of boosting your bankroll.
What are the best online casino games for Arians?
Blackjack and Perfect Pairs
Double Double Bonus Poker
Bonus Deuces Wild
Suit Em Up Blackjack  
Taurus - 20 April to 20 May 
If you are born under the sign of the ox, control, conservatism and frugality are your key characteristics.  In fact, it is fair to say you are a bit of a control freak when it comes to the kind of casino games you like to play.  Risk is not part of your lexicon, so fixed odds games and even money bets are your preference… think outside bets in roulette, and pass and don't pass line bets in craps – and you are spot on!
What online casino games are best suited to Taureans?
European Roulette
Craps
Gemini - 21 May to 20 June
As a Gemini you are quick, agile, spontaneous and smart.  Patience is foreign to you but boredom is something that sets in very quickly.  Fast paced casino games, particularly card games, are your staple fare but rather than baccarat, it is poker and video poker that grab your attention… for a short while in any event!
What online casino games do Geminis like to play?
Caribbean Stud
Caribbean Hold'em
Jacks or Better Video Poker
Cancer - 21 June to 22 July 
Cancerians are home bodies and comfort seekers.  The stuff you can do in the privacy of your own home is the stuff you love – watching Netflix movies, playing casino games online and cooking up a storm.  Ideally, it is variety that you are after… and the hundreds of gambling titles you can unlock with an infinite selection of Springbok Casino no deposit bonus codes is variety par excellence!
What's hot in the casino games category for Cancerians?
Tables games
Online slots
Keno and Bingo
Scratch cards
Leo - 23 July to 22 August 
As a Leo you are a risk taker who loves the thrill of high stakes gambling.  If you can bag a progressive jackpot or hog the top of the leader board in a slot's tournament; that is essentially what keeps you going.  High variance slots played at the maximum bet is your preference – and if there is a Feature Guarantee side bet in play, so much the better.
What is a Leo's gambling preference?
Progressive jackpot slots
All feature-rich video slots
Virgo - 23 August to 22 September
Virgos are strategic thinkers.  You are responsible, rational, analytical and only ever play casino games that have the best statistical outcomes – and that we know are the low edge games.  You memorise the optimal game strategy and practice it tirelessly using one of our Springbok Casino no deposit bonus codes.  You are, for all intents and purposes, a measured gambler who plays at low stakes and builds a bankroll.
What are the best casino games for Virgos?
Blackjack
Aces and Eights
Baccarat
Libra - 23 September to 22 October
Librans are complex.  You are fine blend of the cerebral and the creative.  That dichotomy applies to your choice of casino games too.  You are instantly drawn to the stunning graphics and animations of RTG slots but need the intellectual stimulation of a more challenging kind of game. 
Top gambling picks for Librans?
Animated video slots
Hold'em Poker
Pontoon
Scorpio - 23 October to 21 November
As a Scorpio you are mentally agile, supremely confident and relentless in your pursuit of what you want - and in the gambling context that is winning wads of money.  You are also a bit of a high roller and ideally suited to playing high-risk-high-reward games.
What are the best casino games for Scorpios?
Double and Double Double Jackpot Poker
Double and Double Double Bonus Poker
Any Side Bet Blackjack
Sagittarius - 22 November to 21 December
Sagittarians are highly adventurous characters who can't easily sit still.  You love to try new things and then move on to the next big adventure.  Intense focus is not your best character trait and you tire of doing the same thing over again.  Gambling isn't really your thing so we suggest you see how you like it first via our Springbok Casino no deposit bonus codes, before committing in hard cash
What games do Sagittarians like to play?
At a push, try simple games like slots or roulette
Capricorn - 22 December to 19 January 
Capricorns do not believe in luck.  You are conservative, stable and predictable.  Surprises really aren't for you.  You are the kind of gambler who painstakingly calculates the odds and only ever gambles when there is a good chance of winning.  As a result, playing low edge games on the lowest available stakes are the only tactics you adopt at the casino.
Top casino games for Capricorns?
Blackjack
Classic 3-reel slots
Aces and Eights
Aquarius - 20 January to 18 February 
As an Aquarian you are essentially a social animal who is better suited to the land-based gambling environment.  When you do visit an online casino, however, you like to switch between games and genres.  Ideally your gaming preference is the more skilled based games as that allows you to apply your enormous intellect to proceedings.
Preferred online casino games for Aquarians?
Caribbean Stud Poker
Hold'em Poker
Tri Card Poker
All Blackjacks
Pisces - 19 February to 20 March 
Pisceans enjoy the simple things in life – and that applies to gambling.  You are not the kind of person who spends money easily, so the low stakes games are for you.  Our Springbok Casino no deposit bonus codes are especially appealing to Pisceans, as they provide a fair bit of gambling on the house!
What are the casino games of choice for Pisceans?
Low variance slots
Roulette, outside bets only
Exploit Springbok Casino No Deposit Bonus Codes - Play for Free!
Now that you know the types of online casino games that best match your star sign, why not give the cards, reels or little wheel a go?  Our Springbok Casino no deposit bonus codes are intentionally designed for players who want to test drive our site before funding an account!