Play Online Casino Games Responsibly & Remember that We're Here to Help!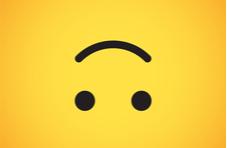 Playing online casino games should be fun, relaxing, exciting and rewarding. The moment it turns into a stressful, anxiety-filled and dreaded experience, your internal red flags or warning bells should go off. Although online casinos always aim to monitor their customers spending behaviour in their best interest, it isn't always possible to intuitively know when a player is overstretching. This is where personal accountability comes in.
If you're spending more than you ought to be and getting yourself into financial predicaments as a result, chances are you have a gambling problem. Spending hours every day playing online casino games when you have other responsibilities which are being neglected, then, again, chances are you have a gambling problem.
How Does Springbok Casino Protect Vulnerable Players?
We understand that addiction is a real affliction and at Springbok Casino we have safety measures in place to protect vulnerable customers. Unfortunately, unless your gambling habit raises huge red flags, it is still up to you to recognise that you have a problem – and to take the necessary steps to get out of trouble. We encourage responsible gambling and we want your time at our casino to be purely entertaining.
As such, Springbok Casino has instituted processes and procedures to assist players who find it difficult to control their gaming. So, if you feel like playing online casino games is no longer an enjoyable experience, but rather one that causes you great anxiety, there are three ways in which we can help you take control of your gambling;
Player self-exclusion: We offer our players the option to self-exclude at any time, which essentially means that a hold will be placed on your account for a time period of your choice, starting with one month, during which you'll be unable to deposit or wager real money. Never be ashamed to contact our support team to implement the self-exclusion period. We will always be mindful and compassionate towards you and your situation and we will gladly assist.
Deposit limits: Another way to curb reckless gaming behaviour is by setting a daily or monthly deposit limit. Simply contact Springbok Casino at any time and we will help you get your spending under control by implementing a deposit limit on your behalf.
National Gambling Program: This is a South African Foundation that offers prevention and treatment programmes, as well as industry support and mentorship. If you at any point suspect that you might need assistance – or if you know of someone that does – get in touch with the National Gambling Program for help and guidance.
At Springbok Casino we endeavour to provide a platform where you can play online casino games that is safe, secure and monitored. Although we strive to protect our players to the best of our ability, it is imperative that players recognise potentially reckless behaviour within themselves. As we've mentioned, it isn't always that cut and dry and easy for us to spot a player that needs help. After all, addicts do have a way of fooling the best of us. It is for that reason that personal accountability is key to overcoming the problem.
At what point does your problem become the casino's problem though? In 2017 and 2018 two very well-known online casinos landed in seriously hot water when they were found to be the guilty parties, and in essence, the enablers of players who clearly had a problem. We place emphasis on the word 'clearly' there…
Casino Fined £2million for Not Protecting a Vulnerable Player
In once instance, the Gambling Commission issued a £2million fine after 22 incidents were identified where a popular online casino failed to spot clear red flags pertaining to the spending behaviour of clearly vulnerable client. The casino accepted £785,000 in deposits from the player between 2014 and 2017 without conducting any checks. Rather than reviewing the account and reaching out to the client to offer assistance, they granted VIP status and showered the player with free bonuses to encourage further play on their online casino games.
Had they done a quick check, they would have noticed that the player was depositing an average of £45,000 per month, even though his net monthly salary was a mere £2,150. This is where the sneaky part comes in though… The player did tell the casino that he could afford the deposits and provided evidence of a £13,000 per month income – although that still did not account for the £45,000 that he was depositing on average each month.
The account was finally reviewed when the customer landed a 7-figure payout and then instantly pushed the money back into the casino, betting it all on online casino games as soon as he won – which is a clear sign of problem gambling. This was finally the actions that raised the warning flags – albeit a bit too late. This reckless behaviour could have been avoided – as could the hefty fine that followed!
A Technical Glitch, Gross Oversight and a £7.8million Fine
In a sort of similar incident, another very popular online casino was ordered to pay over £7.8million after the Gambling Commission found that they failed to assist vulnerable customers. Over 7,000 players who had opted to self-exclude from playing online casino games at their casino and poker sites, as well as wagering on their sports betting platform, were still granted access to their bingo platform due to a technical error. Now, technical issues happen, but the commission found that it went undetected for "a prolonged period of time", which led to £3.5million in deposits from the players who self-excluded over a period of 13 months.
They were furthermore accused of failing to recognise "visible signs of problem gabling behaviour displayed by an individual customer, which was so significant that it resulted in criminal activity." The criminal activity they're referring to is, as an example, where one customer wagered over £1.3million – including £55,000 stolen from the players' employer. For more than a year, this particular customer spent three to four hours a day playing online casino games and placed a massive number of bets.
In the end, the £7.8million fine covered the repayment of the £3.5million in deposits made by the players could still play online casino games after they self-excluded, along with compensation to the employer whom money was stolen from. The Gambling Commission further ordered the casino to pay £4.5million to a "socially responsible cause with the idea that it helps finance measures to clamp down on gambling related harm." A full independent auditing process was also ordered for future assurance of the processes relating to customer protection at the casino.
Reach Out to Springbok Casino If You Need Help!
We're always monitoring our software to ensure efficiency and effectiveness, so when you choose to self-exclude, you'll be unable to play – simple as that. We also run checks to determine behaviour which might be deemed reckless. We do however urge players to reach out if you feel like you're 'in too deep'. We want our customers to enjoy the fun side of playing online casino games – and so we're always here to help in whichever way we can to protect our players should they find themselves in a vulnerable position!