Who are the ZA Super Celebs with the Most Social Media Followers?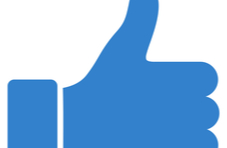 When you've got legions of followers on Instagram and Twitter you know you have finally made it.  Who are the local celebrities attracting large audiences on social media?  Well, aside from the Springbok Casino online gambling platform, South Africa is remarkably well represented.  There are the usual suspects… and then there are three dazzling women who are seriaasly famous right here in Mzansi and across the world!
The Who's Who on Social Media in South Africa
Cast an eye down the list of the most followed South Africans on social media and the big names obviously appear.  There is the inimitable Elon Musk who is one of the richest men on earth.  He is also one of the smartest guys on the planet as his SpaceX rockets, Tesla electric vehicles and high speed Hyperloops prove.  At last count, Musk had more than 38 million followers on Twitter.  That is pretty impressive - but when compared to his net worth of $83.6 billion in bank notes, the stats kind of pale in comparison!
South Africa's Favourite Funny Man Has 11 Million Twitter Fans
How about Trevor Noah, South Africa's favourite funny man?  This fella is not an adherent of slapstick - he is clever, articulate and cerebral and commands everyone's respect.  He is also a guy whose every tweet simultaneously reaches around 11 million devices.  With a knack for saying side splitting stuff about really serious things, who would not want to read Tweets by Trevor?  Only the high-performance online gambling software at Springbok Casino is likely to take precedence over clever quotes like that!
The Homeboy from Bela-Bela Ranks Third from the Top 
Then there is AB De Villiers, batsman supremo and IPL superstar who is worshipped for his swashbuckling style.  The homeboy from Bela-Bela has more followers on Instagram than there are Instagram users in South Africa.  Add 7 million Twitter fans to 9 million plus Instagram buddies and the former Protea's star is sizzling hot in terms of social media impact.  
South African Ladies Setting Social Media Alight 
Musk, Noah and De Villiers are the top three South Africans on Twitter and they are all men.  How about the ladies and their standing on social media?  Well that is exactly where our three dazzlers step in - and we are not talking about the spectacular animated slots you can play right now on the Springbok online gambling platform!  We are talking about the lovely ladies who have taken social media by storm.  Who are these influential South Africans?  Well, let's have a look and see:
1. Boity Thulo
Gorgeous, multi-talented and the star of her own reality show, Boity Thulo is hot to handle in 2020.  The Potch-born model, actress and hip-hop artist is so successful she has even got her own throne!  Over her years in front of the cameras Boity has hosted some of the most seminal shows on TV - Big Brother Africa springs to mind.  What is even more remarkable is the 30-year-old has a lot more than a great personality and glamourous natural beauty. 
Boity is a hard-rapping diva who has recently released a third single to go with her wildfire hits WuzDat and Bakae, tunes that have remained streaming sensations notwithstanding fierce competition and the passage of time.  How does Boity Thulo shape up when it comes to social media? 
Well according to the most recent statistics, the lady has more than 3.6 million followers on Instagram.  In fact, she is at number two on the Top South Africans on Instagram list after AB De Villiers.  You go girl!  If you are a fan of Boity: Own Your Own Throne, we are prepared to forgive you for choosing TV over real money online gambling at Springbok Casino!
2. Minnie Dlamini
Minnie Dlamini is one of South Africa's most dazzling stars.  She is the kind of personality who is loved by everyone.  Despite her rise to fame and fortune Dlamini has retained a certain amount of naivety that makes her all the more attractive.  What does Minnie do for a living?  
Well she is an iconic sports broadcaster who has the knack of talking up local soccer to make it feel more like the action in La Liga, Serie A or the English Premier League.  Over the years Winnie has hosted several local and international awards ceremonies including the SAFTAs.  She has also starred in popular South African soapies like Generations and The Wild. 
Today Minnie Dlamini not only has her own fashion range, she is a generous benefactor who covers the costs of quality education for several young girls in South Africa.  She may be a multi-millionaire and a superstar in her own right but that hasn't stopped her from doing what she loves doing best… and that is entertaining sports and reality show loving South Africans with her own unique style and candour.  With more than 3.5 million Instagram followers and 3.8 Twitter fans, Minnie Dlamini Jones is social media solid gold. 
You too can start building a small fortune all of your own.  All you have to do is sign up at Springbok Casino, fund your online gambling sessions and wait for the cash wins to come your way.  If you hit a progressive jackpot you can always share the news via your favourite social media platforms- and get more and more followers as a result! 
3. Bonang Matheba
Bonang Matheba is better known as Queen B.  This supremely talented representative of African 'royalty' is a businesswoman, brand ambassador, actress and TV and radio personality.  Her spectacular beauty has ensured that she regularly graces the covers of influential international magazines.  
In between hosting TV shows, musical awards ceremonies and beauty pageants, the 33-year-old from Mahikeng is hobnobbing with the stars.  Bonang has her own clothing line, handbag collection and lingerie line.  Her most recent achievement is the launch of House of BNG, a delightful sparkling tipple that falls under the Methode Cap Classique label… which for your philistines out there is South Africa's very own version of 'Champagne'!
Where does Queen B rank on social media? With more than 4.3 million followers she is at number five on the Twitter stats list for South Africans.  Only Caspar Lee, AB De Villiers, Trevor Noah and Elon Musk have more fans than she.  As for her standing on Instagram, she is at number four on the list with around 3.4 million followers!
Need a break from the Facebook Fanatics? Try Online Gambling Instead!
Social media isn't everybody's cup of tea.  If you feel the need for a respite from tweets, tweeps and Facebook fanatics, why not sign up for a bit of online gambling instead?  At Springbok Casino we feature hundreds of games that you can enjoy instantly in your browser and on-demand.  Come on; register an account, grab a free bonus and unlock the joys of online gambling on your device!