From 1994 to 2020 – Why Online Gambling is Still Relevant Today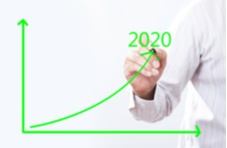 The internet was only released to the public on April 30th, 1993 – yet the first online gambling venue was already operating in 1994… and since then, the industry has boomed with no sign of slowing down!  In today's lingo we talk about 'trending' or going 'viral' – well, long before these words were coined, online casinos and casino games were already making waves across the internet.
Fast-forward to 2020 and playing casino games online is still a hot commodity.  Why is it that online casinos have managed to maintain their allure with an annual global market worth around $40 billion?  We look at what it is that makes online gambling such a sought-after pastime, even with so much else on offer on the world wide web.
Never-Ending Innovation
From humble beginnings with games designed with what will now be deemed outdated graphics, to the feature-film Pixar-style animation of today, software developers stayed abreast the latest in innovation.  This has been particularly important to maintain the relevancy of online gambling in a world where technology is advancing at lighting pace. 
Take cellphones for example – your phone might be less than 12 months old, yet there will already be a new and improved mobile device that can blow the socks off yours in terms of specs.
People Love Games… but They Also Love Money
Head over to the app store on your phone and you'll find hundreds of game apps to play on your mobile device.  Some of these games are entirely free, where others require you to purchase items to progress in the game.  In other words, you're investing in the game without any possibility of seeing real monetary returns.  At best, you could potentially see your name at the top of the leader board.
The same goes for playing online games on your laptop or PC.  Many of the most popular games available through platforms such as Steam or Epic Games need to first be purchased, and then you need to continually buy skins or other items if you want to achieve success.  In this instance, success again means winning comps – or being a top-ranked player. 
Is there money in it?  Well, unless you're playing in a live real money competition where there's a prize up for grabs and you're seriously one of the best players out there, or you have millions of YouTube followers, you're not going to become a wealthy Fortnite superstar.  Sorry if we just crushed your dreams!
Online Gambling Offers Actual Real Money Returns
Now let's get to why online gambling is still relevant and even preferred by millions of players across the globe…  Firstly, it is completely free to join – yep, you won't be duped into joining for 'free', only to be forced to purchase in-app items to further your gaming level.  In fact, joining an online casino means that you will be getting free stuff right off the bat!
Have you ever heard of a welcome bonus?  If not, let's take a moment to explain the concept.  From the instant you join an online casino, you'll be doted on with freebies in multiple forms.  At Springbok Casino, these freebies entail a R11,500 free 3-part match deposit bonus, or R250 in free loot to simply try out the games, on the house! 
This is purely the casino's way to thank you for your patronage – and for signing up as a client.  Does any other game offer this?  We think not!
Then there is the excitement of playing actual casino games, with winning real money being a real and achievable prospect!  Online gambling is the same as playing at a brick and mortar casino (think Monte Casino in Fourways… or the countless upscale casinos on the famous Vegas Strip). 
Only, playing online is so much better, for so many reasons (we'll elaborate further down).  You bet real money, or play with your complimentary cash, and you're bound to strike gold and see bucks boost your casino account balance.
Variety and Convenience
We've said it before but it can't be said enough – online gambling offers variety and convenience that cannot be matched. 
Why would you want to limit yourself to playing one game that costs you money, when you can choose from hundreds of innovative and engaging titles that will line your pockets?  Do you like blackjack, poker or roulette? 
No problem, Springbok Casino has got you covered.  Do you prefer the appeal of spinning the reels on slots?  Sign up – you'll find slots by the hundreds!  Do you want the chance to really become a millionaire in an instant?  Well, that's what our progressive jackpots are for! 
The best part of it all?  Each gaming category offers a mass of titles, with something to tickle everyone's fancy!
In terms of convenience – anywhere, anytime, any way gambling on tap is what awaits.  Whether you have a slightly outdated cellphone, a tablet, a laptop or a custom-built PC, we can hook you up!  If you are bored at work, lying about in your PJ's or somewhere in the bundus, provided you have internet, you can fire up Springbok Casino. 
We furthermore offer the option to play within your browser or to download our casino software to your device… and guess what?  Our virtual doors are always open, 24/7, 365!
Enjoy Online Gambling at Springbok Casino!
Trends come and go… and what is viral today will soon be forgotten – but one thing that will never go out of fashion is playing online casino games!  As relevant as it was back in 1994 and today, it will stay just as relevant for many more decades to come.  We can therefore guarantee you that you will never get bored of your experience… since just as fast as technology evolves, so do the games and the software that powers online gambling.
At Springbok Casino our RealTime Gaming software is an industry leader, developing ground-breaking games with super sleek software powering our interface.  Tie this in with the neat bonuses we're ready to dish out from the moment you join – and signing up becomes a no-brainer!