3 Famous (and 1 Infamous) South African Paralympians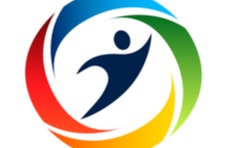 Our online casino South Africa is home to a diverse clientele.  Our virtual doors are always open to everyone, irrespective of your abilities.  For many South African who are physically challenged or have debilitating conditions, mobility isn't always easy and travelling can be a difficult, requiring extensive preparation and planning.  Yet everyone deserves to enjoy top-notch entertainment and this is where playing casino games at our online casino South Africa can offer you that bit of fun.
Below we look at a few famous Paralympian South Africans who made national headlines, for different reasons.  We're mostly proud of their achievements – as for the one…  We hang our heads in collective shame.  That said, you don't need to be a sports world champion to be a success in our eyes – play games at our online casino South Africa and you too can see your name on our leaderboard!
1.  Kgothatso Montjane – Wheelchair Tennis Player
Kgothatso Montjane is a phenomenon from the Seshego township in Polokwane, Limpopo.  She was born with a congenital disorder that affected her hands and one foot – and at age 12, her other foot had to be amputated.  Although she is highly regarded for a multitude of achievements, one of the most notable is that she was the first black South African woman to qualify for the esteemed Wimbledon tournament in 2018.
She participated at the US Open that same year, and consequently became the first African wheelchair tennis player to earn her spot at all four 2018 Grand Slam tournaments.  She placed in the top 10 of the ITF ranking, with her highest ranking held in 2005, when she ranked number 5 in the world.  
Kgothatso holds 29 singles titles and was adorned as South Africa's disabled sportswoman of the year in 2005, 2011 and 2015.  She has won prestigious events, including the wheelchair tennis Belgian Open and Swiss Open tournaments.  She's even achieved success as a doubles player, where, among others, her and Jordanne Whiley won at the Belgian Open in 2015.  Her list of accomplishments is admirable and our online casino South Africa cannot be prouder to share the same flag!
2.  Natalie du Toit – Swimming
Natalie du Toit is a retired world champion with a long list of major sporting achievements to her name.  Born in Cape Town, South Africa, she started competing in international swimming events when she was just 14 years old.  In February 2001, at the age of 17, she was riding back to school on her scooter after swimming practice when she was hit by a car.  As a result of the accident, her left leg had to be amputated at the knee.
Natalie showed her tremendous spirit and determination when she started swimming again three months later – before she even started walking again.  Her goal was to compete in the 2002 Commonwealth Games, which was to be held in Manchester, and nothing was going to stop her.  She more than attained that goal…  At just 18 years old (swimming without a prosthetic) she won – in world record time – both the multi-disability 50m freestyle and the multi-disability 100m freestyle categories. 
Natalie furthermore made history for qualifying for the 800m able-bodied freestyle final.  This was a historical event as never before had an athlete with a disability qualified for the final of an able-bodied event.  After the closing of the 2002 Manchester Commonwealth Games, Natalie was presented with the David Dixon Award for "Outstanding Athlete of the Games" – another first.
From thereon, the accolades kept coming…  Seriously, the list is too long to mention!  Competing against able-bodied swimmers in 2003, Natalie won gold in the 800m freestyle category at the All-Africa Games, along with silver and bronze for the 800m and 400m freestyle categories, respectively, at the Afro-Asian Games.  At the 2004 Paralympic Games and the Commonwealth Games she won gold medals.  She announced her retirement on 27 August 2012 – three days before the 2012 Summer Paralympics.  A retirement well-deserved, we say!  With her competitive swimming days behind her, she's hopefully taking some time out to relax… and perhaps even play at our online casino South Africa!
3.  Ernst Francois van Dyk - Wheelchair Racer and Handcyclist
In true South African spirit, Ernst van Dyk's motto is "never give up" – and while his challenges might seem imperceivable, he lives life to the full and is a true testament of what humans can achieve.  Born in Ceres in the Western Cape with a congenital condition, both of van Dyk's legs are absent.  His career as a sports champion took shape after the 1992 Barcelona Paralympic Games, where he competed in swimming and wheelchair racing.  He found the latter to be his passion and chose to pursue it to the max, partly due to the crowd's reaction when he circled the track with his wheelchair, and the excitement that stirred within him.
Ernst's career spans across decades and he was won 10 wheelchair racing titles as of 2014 – a record number – at the famous Boston Marathon.  In 2010, when he achieved his 9thwin, he simultaneously set a record at that event in any class.  He was awarded the Order of Ikhamanga in silver on 20 April 2020 for his incredible achievements in sport by the South African government.  This was one of many awards, accolades and medallions received over his career!
Van Dyk's parents were both provincial-level athletes and they recognised his abilities early on, inspiring him to participate in sports.  Although the original school he attended could not cater for him, he later attended a school for disabled children and went on to compete nationally as a swimmer in his teens.  He also studied Sports Science at the Stellenbosch University and today, Ernst owns a company called Enabled Sport, dealing with equipment for athletes with disabilities.  He currently lives with his wife and daughter in the Western Cape.
4.  Oscar Pistorius – Sprinter (and Convicted Murderer)
We said our online casino South Africa welcomes everyone, but for someone like Oscar Pistorius, it might be a while before he cash out on winnings, anywhere…  How did the famous Blade Runner go from being a national hero, to a convicted murderer?  Well, that is a sad and twisted tale that no amount of gaming at our online casino South Africa can take your mind off of. 
Oscar Leonard Carl Pistorius was born in Sandton, Johannesburg, with fibular hemimelia – a congenital absence of the fibula in both legs.  At 11 months old, both legs were amputated halfway between his knees and ankles. We're not going to give him too much time in the spotlight for his sporting achievements (and it is impressive) as, unfortunately, they are overshadowed by what now made the 'fastest man on no legs' a convicted felon.
During the early morning hours of Valentine's Day, 14 February 2013, Oscar shot and killed his model girlfriend, Reeva Steenkamp.  Although he acknowledged firing four shots that caused her death, he insisted that he thought she was an intruder.  Thanks to forensic science, no amount of crying or explaining could convince the judge of his innocence… and he was ultimately – after rejected appeals – sent to prison for 15 years (with time served).
Join Springbok Online Casino South Africa!
We may have ended things on a morbid note but the takeaway is that South Africa has some exceptional sports men and women, able-bodied or not.  What we also have is the best online casino South Africa!  Sign up at Springbok Casino and hopefully our mesmerising array of casino games can take your mind off the whole Oscar saga…