Are Crypto Collectibles Hot… or Not?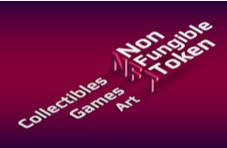 Following hot on the heels of cryptocurrencies are crypto collectibles – virtual 'treasures' rendered collectible due to manufactured rarity.  Think Jack Dorsey's first Tweet, a LeBron James slam dunk or one of ten thousand poorly portrayed avatars known as CryptoPunks… and you have got the idea.
Digitised Clips of Online Casino Games: The Next Investment Trend?
Any day now, 'smart' investors may be willing to pay top dollar for digitised versions of online casino games.  Why, you may ask?  Well, why would anyone invest in anything that cannot be touched and really isn't 'owned' in the strictest sense of the word?
If a digital artwork consisting of 5,000 individual graphics pulled together online can fetch $70 million at auction, what is stopping the high hit rate online casino games at Springbok Casino from becoming the next sizzling hot investment boom?
Can you imagine how bidding would go for the original screenshot of the symbols that unlocked a multi-million-dollar progressive jackpot?  It may sound far-fetched… but who knows what is going to be classified as collectible next.  It could just be the instant play platform of Springbok Casino… lock, stock and barrel!
Before we get into the pros and cons of online casino games as an investment vehicle, let's take a look at the NFTs that are underpinning the crypto collectible market.
What are NFTs?
Non-Fungible Tokens, or NFTs, are unique digital assets that cannot be replicated.  They can be seen by everyone but only one person owns them.  How do you know who owns virtual collectibles like "Everydays: The First 500 Days" by digital artist, Beeple?
As with cryptocurrencies like Bitcoin and Ethereum, crypto collectible transactions are recorded on a blockchain.  Rather than relying on provenance to prove authenticity and drive value, as you would if you were buying a Picasso, Elizabeth Taylor's Krupp diamond or Steve MacQueen's Mustang GT, the immutable public ledger provides proof of ownership.
What Are the Most Popular NFTs in 2021?
We have already mentioned crypto art that is best represented by the futuristic fully digital art work that fetched $70 million at Christies in mid-March.  Then there is the legendary Nyan Cat gif that sold for more than $600k.  Say what?  That is nearly R9 million for a cat meme that everyone has seen!
If that is a bit rich for your investment portfolio, how about the posse of CryptoPunks that you can invest in right now via the Larva Labs website?  Although each character is unique; the general avatar theme is static and none of the graphics are aesthetically appealing.
Why would anyone want to invest in a computer-generated avatar?  Apparently, it is the rarity of the items that has opened hearts and wallets.  There are after all 'only' 10,000 CryptoPunks in cyberspace and no two are the same!
If rarity is the key factor driving investment in digital assets, then the 300 one-of-a-kind online casino games at Springbok Casino are rare indeed!  They may not be up for sale as yet, but they are infinitely playable and available on-demand right here at Springbok Casino!
Now back to the CryptoPunks…
The CryptoPunk Craze
If you think investing in really bad artwork is crazy, think again.  In the past 12 months there have been over 7,000 CryptoPunk transactions, the average sale price is $24k and CryptoPunks have generated around $170 million in total sales!
To put it in the local context, it will cost you around R360,000 to invest in just one of the crummy crypto characters.  If that is not enough to raise an eyebrow, perhaps the fact that the total CryptoPunk market capitalisation is an eye popping R2.5bn will!  Talk about slam punk!
Seriously, with art work like that selling for a small fortune, there has to be a market for the stunningly beautiful RTG online casino games that you can play right now at Springbok Casino.  Not only are the graphics rich and appealing, the animations are pretty impressive too.
What is more, you do not have to sell online casino games to realise a profit… they are programmed to pay out real money at regular intervals.  As we are essentially talking about investments here, that is a bit like a dividend that keeps on giving!
Anything in the Digital Realm is Collectible
Cat memes, CryptoPunks and digital art works are one class of digital asset.  In truth, anything in the digital realm can be traded as a collectible.  Hang, even the Kings of Leon have an NFT album that is proudly owned by someone somewhere who frankly has too much money at their disposal.
That of course means you can purchase Tweets for around $2m a pop, provided it was – and still is – featured on Jack Dorsey's Twitter account.  You can also bust $208k on a digitised video clip of LeBron James doing his thing.  In terms of rands and cents, that is more than R3m for a clip that has been jollied up with a bit of kitsch artwork!
NBA's Top Shots is Pulling in the Bucks
According to the NBA, who are actively packaging and marketing digitised match highlights featuring the who's who of basketball, the clips are meant to be the equivalent of collectible basketball cards.  That of course means they can be bought, sold and traded, with a slice of all the transactions feeding the NBA kitty.
To date, the NBA's Top Shot NFT platform has generated $280m in sales.  That is the equivalent of R4bn paid for something that everyone who watches basketball has already seen and probably recorded for posterity!
The Future of Digital Assets Looks Bright
Are crypto collectibles the next big investment boom?  In 2020 the total value of NFT transactions quadrupled to more than R3.7bn.  Now, with just one collectible Beeple fetching R1bn plus in early 2021, the future of digital assets looks bright indeed!
Are you ready to invest in something as nebulous and risky as virtual content?  If you can't afford a meme, a punk or a Maxi Kleber Dunk Moment clip, why not register an account at Springbok Casino and get a decent ROI by playing our incredibly rare online casino games instead?