We're Ready for Auto-Play Casino Games – What About Autopilot Cars?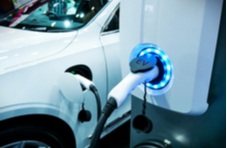 When playing casino games, you can expect your casino account to see its ups and downs.  Similarly, Tesla stocks (TSLA) took a huge nosedive on the NASDAQ in the early second quarter of 2021.  It has nothing to do with casino games or money – but rather a fatal car crash in Houston, Texas on 18 April, involving the 2019 Tesla Model S.
Before we get into the currently available details on the incident, let's take a look at the vehicle that is making international headlines – the Tesla Model S.
More About the Tesla Model S
The prototype was showcased in 2009 at the Frankfurt Motor Show and the first version of the Tesla Model S debuted the public market on 22 June 2012.  It is an all-electric five-door vehicle categorised as a 'liftback sedan', meaning it has a sloping roofline of 45 – 5 degrees.  This makes sense as the overall design was based on the Mercedes Benz CLS 4-door Coupe.
As is common with casino games at Springbok Casino, the Tesla Model S has undergone a few changes since its initial launch – and new and improved versions followed.  From the aesthetics – the models are discerned by the pre and post facelift versions – to the innerworkings, each 'update' was aimed at streamlining the vehicle even further.
As things stand, the Tesla Model S Long Range Plus packs an unbeatable punch with an EPA range of 647 km – that is a longer range than any other battery electric vehicle on the market.
There are two Model Ss available in 2021 – the Model S Plaid and the Model S Long Range.  Some of the key features of the US models are as follows according to the Tesla website;
| | |
| --- | --- |
| Tesla Model S Plaid | Tesla Model S Long Range |
| 628 km range (est.) | 663 km range (est.) |
| 0-100 km/h in 2.1 s (with rollout subtracted) | 0-100 km/h in 3.2 s |
| 322 km/h top speed (from fall 2021 – when equipped with the proper wheels and tires) | 250 km/h top speed |
| Tri Motor Powertrain | Dual Motor Powertrain |
| 1,020 peak hp | 670 peak hp |
| 250 kW max supercharging | 250 kW max supercharging |
The Autopilot Feature – Was it On, or Was it Off…
Now that you know more about the car, let's get back to the fatal incident that claimed the lives of two people…  and the big question of everyone's lips is 'was the car on Autopilot?'  It is important to note that it is rather a semi-autonomous feature than a full-on self-driving Autopilot feature.
According to Tesla's website, "Autopilot enables your car to steer, accelerate and brake automatically within its lane under your active supervision".  They key phrases that should be focussed on here is 'active supervision' and 'within its lane'.  It doesn't state that the vehicle can be driven 'driverless', which begs the question…  Why was no one behind the wheel, as reported by authorities?
What Really Happened? Elon Musk's Tweet About the Accident
Details are still emerging and there will likely be a drawn-out investigation… and it will probably be a while until we have the cold, hard facts.  In the meantime, officials have said that one victim was in the front passenger seat the other in the backseat.  The fact that no one was behind the wheel was corroborated by physical evidence from the scene and witness interviews.
Of course, this led to the assumption that Autopilot was engaged… and to blame.  In a Tweet on 19 April, Musk fired back stating "Data logs recovered so far show Autopilot was not enabled & this car did not purchase FSD. Moreover, standard Autopilot would require lane lines to turn on, which this street did not have."
One also has to consider the circumstances surrounding the incident.  It was confirmed that the vehicle was travelling at a "high rate of speed when it went off the road about 100 feet and hit a tree", according to Harris Country Precinct 4 constable, Mark Herman.
Model S Autopilot Safety Features
Let's compare this with gambling at Springbok Casino.  There is a reason why we have table limits in place on certain casino games, and why we encourage responsible gambling with player self-exclusion and the option to implement daily/monthly deposit limits.  Humans, well, can be reckless…  Although we're not saying this was the case with the Tesla crash – it's merely a general observation.
In the same way, Tesla's Autopilot has safety features in place, such as that you need to put your hands on the steering wheel within short time frames to confirm that a driver is present.  It demands even more vigilance if you're driving faster.  Another safety feature is that the driver seat is weighted, and in order for Autopilot to function, weight needs to be placed on the seat.
Now, although the latter safety feature can possibly be 'tricked', replacing the need to have your hands on the steering wheel is a bit tougher to try and 'cheat' your way out of when using the Autopilot feature.  It would be the same as trying to cheat the RNG when playing casino games online!
Through the Fire & the Flames
Lithium-ion batteries burn at an extremely high heat and it was initially reported that it took firefighters over four hours, and a whopping 30,000 gallons (nearly 114,000 litres) of water to extinguish the flames.  According to local fire chief, Palmer Buck, the reality was much less exciting.
Although the chief acknowledged that electric vehicle fires require "different tactics", he did state that the initial fireball was extinguished in minutes – but the flare-ups were the "longer-lasting problem".
It also didn't help that sap from the surrounding pine trees caused flare-ups.  This is what ultimately resulted in the 4-hour long battle, and the 30,000 gallons of water needed – but once the car was raised, firefighters were able to stop the chain-reaction and contain the blaze.
Are We Ready for Autopilot Cars?
As we've said before, there will be a lengthy investigation before anyone knows what truly happened… but regardless of the ultimate findings, the sad reality – and fact – is that two lives were lost.  One has to ask… could it be that Autopilot vehicles are ready for the roads, but that that we aren't ready for them?
It is one thing to put your casino games on auto-play and leave it up to our Springbok Casino software to play on your behalf, but something different altogether to leave the driver wheel fully unattended.  If EVs rely on things such as marked road lanes in order to navigate safely, that alone leaves so much room for error as not all lanes are suitably marked.
Springbok Casino Offers State-of-the-Art Secure Gaming
As Tesla continues to strive to deliver superior award-winning technology and products that will change the face of the Earth, we're always working to improve our software, casino games and user-experience.  It might not change the world – but it will provide you with hours of non-stop pure tech-driven action!
What's more is that you can do so safely with casino games that are tested for randomness, and casino software that is constantly monitored for security and fairness.  Go on, sign up at Springbok Casino today!