It's Here! The Eco-Friendly Crypto Coin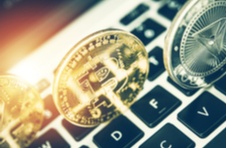 Chia' may be associated with the seed-like superfood, but in the world of crypto, it is a brand-new currency.  If reports are accurate, the altcoin is versatile, accessible and – wait for it – eco-friendly.  In terms of power-usage, mining for XCH is equitable to playing online slots at Springbok Casino!
Assets of Digital Origin Driving a Manic Crypto Buying Spree
The crypto trend in terms of trading in currencies, assets, artworks and collectibles is crazier than ever.  Investors are spending gazillions of dollars on just about anything of digital origin or orientation.
Cat memes, Cryptopunks and digital 'art' are now more desirable than original works by William Kentridge, Gerard Sekoto, Irma Stern or Zanele Muholi!
What is the next crypto investment hotspot?  Don't be surprised if the original versions of the first-ever online slots hit the million and more mark!
Chia – The Crypto Coin Purpose-Designed for Eco-Warriors
Now a trend initiated by Bitcoin and fed by FOMO may have diversified but virtual currencies are still very much at its core.  One of the most recent additions to the crypto coins category is Chia (XCH), a currency purpose-designed with eco-warriors in mind.
How Does Chia Differ from Bitcoin (BTC)?
If the semantics are anything to go by XCH is grounded in blockchain agriculture.  Mining is out and farming is in.  Seeding, creating farming plots and extending the space and cultivability of hard drives, ideally solid-state drives (SSDs), is key to winning blocks and earning XCH.
Chia Farming Rather Than Bitcoin Mining
The concept of crypto mining has effectively been tossed out of the window.  Mining is, after all, an energy-gobbling activity that requires start-of-the art equipment packed with formidable computing capabilities.  In essence, mining for Bitcoin is only for the select few.
Proof of Work Model Consumes Electricity… Lots of Electricity
What is worse than the exclusionary 'proof of work' model Bitcoin is based on?  The super high-power consumption associated with the activity… and that is never going to change.
How can we as a global community embrace a practice that uses the same amount of electricity as an entire nation the size of Argentina?  In reality, we can't.
Crypto Farming – and High Hit Rate Online Slots – Available on Any Device
Enter Chia, a virtual currency anyone with a laptop, smartphone or PC can farm.  The cross-platform altcoin uses 'proof of space and time' in the mining process.
Farming for Chia is a bit like gunning for payline wins in online slots – the cross-channel Springbok Casino gaming platform is responsive to all devices and screen sizes!
How Chia Farming Works
Prospective farmers get going by installing Chia software on their devices.  This software consists of a set of cryptographic hashes that basically create a number of individual plots in the unused space on the device's hard drive or SSD.
Space for Agricultural Plots
The idea is to extend the available space on the drive by creating more plots – and this process takes time – hence the term 'proof of space and time'.  In essence, it is the total percentage of space on the drive, dedicated to farming, that correlates with the probability of winning a block… and getting paid in XCH in the process.
Timelords to Verify Blocks
How is each block authenticated?  By verifiable delay function (VDF) servers known as Timelords.  VDFs can also be created by just about anyone and are as lucrative, if not more, than Chia farming.
Unlike Bitcoin mining, farmers do not need specific skills or hardware to farm Chia.  Farmers simply have to scan their plots to determine whether their set of cryptographic hashes resembles the next challenge broadcast by the blockchain!
At Springbok Casino there is no need to be highly skilled to win ZAR playing online slots on a smartphone tablet, laptop of desktop.  Luck and patience are all that is required!
Support for All Operating Systems and Machines
As Chia farming is supported on low-cost credit-card sized computers like Raspberry Pi, the environmental cost of minting new coins is negligible.  In fact, it is on a par with browsing the news sites, playing a few hands of blackjack at Springbok Casino or matching winning symbols in online slots.
What Else Differentiates Chia from Other Existing Cryptocurrencies?
Unlike Bitcoin, there is no cap to the number of coins issued through farming.  In other words, XCH is an inflationary crypto currency.  Rather than an investment opportunity, Chia is envisaged as the virtual equivalent of fiat currencies like dollars, pounds and euro.
Backed by Reputable Investors
One of the more exciting aspects of the all-new crypto coin is the backing it has received from mainstream investors and investment companies.  It is the first cryptocurrency to get the nod from the establishment… and that is not a bad thing!
One notable investor is Andreessen Horowitz, a private venture capital firm in the USA with more than $16.5 billion in assets.  Over the past few years, the company has raised approximately $900 million all of which has been ploughed into dedicated cryptocurrency funds.
Another backer is Naval Ravikart, co-founder of angle investor platform AngelList and a cryptocurrency hedge fund that owned Bitcoin, Ethereum and Monero.  Ravikart clearly knows his stuff and has put his considerable clout behind the Chia Network, the company set up by Chia creator, Bram Cohen.
Who is Bram Cohen?
Bram Cohen is an American programmer best known for creating the multi-award winning BitTorrent protocol.  He was also one of the organisers behind the CodeCon conference.  The development of XCH and the founding of the Chia Network is his most recent endeavour and one that is expected to be a resounding success.
If the crypto network happens to follow in the footsteps of our very own homegrown Springbok Casino – home to the best RTG online slots, video poker and table games online – victory is certain!
The Listed and Regulated Cryptocurrency
Cohen's short-term goal is to list the company on the New York Stock Exchange or Nasdaq.  The long-term goal is to 'normalise' the coin by actively encouraging regulation.  In other words, Chia wants to be part of the mainstream economy rather than an anonymous, unregulated and disruptive force like Bitcoin.
A Genuine Global Payment Alternative
The company is not relying solely on the crypto craze to raise Chia's profile.  The decision-makers have a more interesting idea – loaning Chia to global companies in order to shake up the adoption rate!
They also have a concise business plan that does not involve the trademark ICO.  In fact, the Chia Network holds a strategic reserve of the crypto, pegged at around $21 million, which will be used to:
dampen volatility,
invest in promising startups and
drive the acceptance of XCH as an international payment instrument rivalling that of the USD.
Trading on Platforms NOW
Although farming has been actively pursued for the past few months, XCH transactions on crypto platforms are literally only a few days old.  Despite the fact the public at large is only now in the loop, word on the streets is Chia has been trading at around $200… under the counter, so to speak.
How to Find the Best Online Slots
If you want a financial return, you don't always have to invest in crypto coins or JSE shares.  Springbok Casino offers highly entertaining real money gaming.  If you are lucky, you can win a few rand too.
Why not sign up and use the no deposit free cash bonus to check out our selection of online slots?  If you like what you see – and we know you will – you can cement your membership with a cash deposit.