Can Mental Toughness Improve Online Gamble Real Money Results?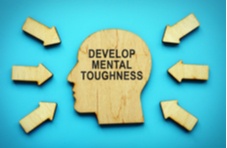 How can players own the action at online gamble real money platforms like Springbok Casino?  By mentally preparing for the challenge.  Playing blackjack online may not be a grand slam final – but both require some level of mental toughness in order to succeed.
What Defines Top Performers in Sports, Pro Poker and Business?
What is the common denominator in top performers in any field – be it on the football pitch, around the pro poker tables or in the competitive business environment?  One word, which is consistently used to describe winners, is 'grit'.
It is people with the resilience, drive and the determination to succeed who are typically tops.  Not only can they tough things out – they have the mental acuity and self-belief to overcome the most intense challenges… all without breaking a sweat.
Novak Djokovic – A Picture of Mental Toughness
In terms of psychology, these are people who are mentally tough, the folk who have an unshakeable confidence in their own abilities.  The number one tennis player on the official ATP World Rankings, Novak Djokovic, is a recent example of someone with grit, mental resolve, steely determination… or whatever you want to call it.
The Serb came from two sets behind to beat Stefanos Tsitsipas and claim the 2021 French Open crown.  Not only did Djokovic have a long-term game plan – which he faithfully stuck to despite the abject early score line – he had the mental strength to overcome a younger, fitter player and a partisan crowd to eventually dominate to match.
Is Mental Toughness Innate?
Are some people born mentally tough?  Or is it a learned character trait that can be applied to all facets of life, including going for online gamble real money gold at Springbok Casino?  Before we get into where mental toughness comes from, let's take a closer look at what it is.
What is Mental Toughness?
Mental toughness is an abstract concept that is predominantly used in the context of sport.  It is basically the ability to work consistently hard in order to achieve set goals.  It is also the ability to respond to adversity in a positive, single-minded fashion.
Rather than rolling over and giving up, mentally tough people keep on plugging away until they have worn down their opponent and won the game.  In the context of gambling online, mentally tough people know precisely when to call it quits for the day, notwithstanding the current run of results.
Although some people are born with excess mental strength, it is a trait that anyone can develop in the same way as building physical strength through dedicated training.
Why is Mental Toughness Key to Success?
Why is mental toughness so important?  It lays the foundation for long-term success – on the tennis courts, in the boardroom – and at Springbok Casino, the best online gamble real money site in cyberspace.
Here is how you can tap into your innate mental toughness and maximise your time spent playing the best RTG real money games at the number one online casino.
How to Use Mental Strength to Optimise Online Gamble Real Money Returns
Mentally strong people are always in control, irrespective of the situations they find themselves in.  The next time you are playing video poker, blackjack or Caribbean Stud poker online at Springbok Casino and you are on a protracted hot streak – stop, think and actively regain control.
Although you may have a gut feeling you are about to hit a straight flush, four of a kind or natural blackjack, consider the odds and avoid betting at the highest available stake.  That is the kind of tactic you adopt when you are out of control… which, as we now know, is counterintuitive to the concept of mental toughness!
Actions Count, Luck Doesn't
Mentally tough people obviously accept that luck does play a role in success.  That said, they don't plan a strategy around good luck and they most certainly do not spend valuable time and energy worrying about the impact of bad luck.
Luck is after all a concept that no-one, not even the best sportsperson, poker player or CEO, can control.  What the toughies do instead is act as though success – or failure – is only in their hands and play or make decisions accordingly!
Learn From Mistakes
Players who are naturally mentally tough learn from their mistakes.  If, for instance, you insist on playing skill-based table games without bothering to memorise a suitable strategy, you are going to end up nowhere, fast.
It essentially means your mental strength is sorely lacking as you have not made the smallest effort to enhance your chances of winning.  As a result, you continue to make really poor decisions, thereby entrenching a losing pattern.
Similarly, if you persist in holding the incorrect cards in online blackjack and lose multiple hands as a result, you are never going to improve your online gamble real money outcomes.
A far better tactic is to make a mental note of the mistake you have made – and what you can do to remedy the situation – and then let it go.  That way you won't miss out on a perfect hit in the next round.
Take Calculated Risks
As mentally tough people are supremely confident and have the tenacity to get themselves out of a fix, they are more inclined to take calculated risks.  At Springbok Casino, that can mean banking a big win without busting the entire bank roll.
Provided the reward is higher than the risk and the probability is only ever so slightly skewed in the casino's favour, throwing caution to the wind every now and again is not a bad tactic.  Especially when your Springbok Casino account has a positive balance!
Conclusion – Mental Toughness Can Improve Online Gamble Real Money Results
Can mental toughness improve online gamble real money results?  As a personality trait that determines your ability to consistently perform at your best under pressure, then it can enhance your overall win probability.
Gambling may not be anything remotely like grand slam tennis… but if you have mental strength, you can more easily handle high-pressure situations and have a clear idea of what you want to achieve each session.
When you play online casino games with a positive can-do mindset and have the psychological strength to know when to stop, the chances of building a positive Springbok Casino account are firmly in your favour.  So, to conclude, we do believe that mental toughness can improve your online gamble real money results!
How do you cultivate mental toughness?  By being committed, controlled and confident!  When you ante up in that frame of mind, good things are bound to happen!