What's the Carbon Footprint of Your Favourite Tipple?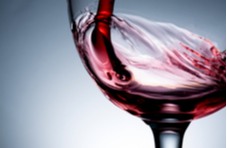 You are hitting the slots at the best online casino South Africa all whilst sipping on your favourite alcoholic beverage.  We don't give a moment's thought to the impact that some drinks have on our planet.  This begs the question: is there an environmental cost to your delicious tipple?
It Is All About Provenance, Packaging and the Production Process
The answer is… but it depends.  It depends on what kind of alcohol you are consuming.  It also depends upon its provenance, packaging and production process.  Unlike Springbok Casino, which really has no dedicated carbon emissions at all, booze does have an impact on the environment… and it is not always a good one.
That said, all is not lost and the impact can be mitigated by slightly altering your drinking behaviour, and we're not necessarily referring to the volume of alcohol you consume.  By switching your grown-up juice of choice, you could limit the amount of CO2 emissions you might be contributing – and enjoy your drinks, guilt-free!
Award Winning Superstars – Springbok Casino and a Local Whiskey Distillery
Here's a heads up.  The top-rated online casino South Africa is not the only locally based award-winning business.  There is a whiskey distillery in the Western Cape that has earned global recognition for its awesome sustainability… but we will delve into that good news story a little later on.
In the meantime, let us take a closer look at the estimated carbon footprints of the best-selling beverages in South Africa.  Whether you are a brewski, wine or spirits fan, here is what your preferred poison costs in terms of carbon emissions.
What is the Carbon Footprint of Wine?
The average 750 ml bottle of wine has a carbon footprint of 1,280 grams.  That is the equivalent of a five km journey in a medium-sized family sedan.  You probably don't drink an entire bottle in one go though.  If you did, there's a good chance you would lose your inhibitions – and possibly a fair bit of money at Springbok Casino.
For argument's sake, let's say you drink half the bottle of wine while playing RTG casino games at the best online casino South Africa.  That reduces your drinking footprint to around 640 grams.  It also enhances the probability of winning a little something at our ever so popular download, instant play or mobile casino!
We can be even more precise.  As there are five glasses of wine in a bottle, each glass has a carbon emissions tag of 265 grams!  Now to the beer swillers – the personable folk who like to tip a few lagers or pale ales down the hatch.
What is the Carbon Footprint of Beer?
When the beer is locally produced and served on-tap straight from a keg, a 500 ml tankard comes with a carbon footprint of 300 grams.  Go for bottled South African beer and the carbon emissions rise to 500 grams.  When the beer is imported, emissions catapult to a heady 900 grams… per bottle!
That is bye-bye to Budweiser, Stella Artois, Guinness, Grolsch and Super Bock, and hello to the best locally produced microbrews – preferably served cold from casks, or rather counter intuitively, in cans.
The only caveat is when you do buy and consume South African beer in a can, the can must be recycled, or your carbon footprint is destinated to balloon along with your beer belly.
What have we learnt so far?  Drinking wine is ever so slightly better for the environment than beer.  It also pays to keep your intake in check when playing real money games at our online Casino South Africa, as anything beyond 'tipsy' can lead to reckless decision-making.
How Much Does Drinking Spirits Increase Your Carbon Footprint?
The next question is – how does whisky, gin, cane and other spirits stack up when it comes to carbon emissions?
Depending on the distillation method, a bottle of spirits has a total carbon footprint of between 2,745 grams and 2,871 grams.  As there are 16 tots in a bottle, the emissions' equivalent of a tot is 172 grams up to 180 grams a pop.
Average Carbon Emissions by Alcohol
Here is a snapshot of the carbon footprints of popular types of hooch:
1 x 500 ml bottle of South African beer – 500 grams
1 x 360 ml glass of South African wine – 256 grams
1 x tot of locally produced spirits – 180 grams
Right, we have ascertained consuming alcohol does add heft to your carbon footprint.  Fortunately, you can improve your carbon status by only supporting South African companies producing wine, beer or spirits.  That is the equivalent of choosing the best online casino South Africa, Springbok Casino, built with locals in mind!
How to Improve Your Alcohol-Induced Carbon Status
Selecting lightweight wine bottles sealed with carbon neutral corks lowers your emissions even further.  Just a 20% reduction in the weight of a glass wine bottle has a carbon emissions savings of 100 grams!  Similarly, drinking beer directly from a cask at the corner pub is the best bet if you really do have concerns about climate change.
If, perchance, you are a whisky drinker, here is the best news of all.
Invest in Low Impact Cape Made Whiskies
Our locally produced Three ships and Bain's Cape whiskeys are low-impact options, which are seriously yummy to boot.  When it comes to excellence, our whiskeys are on a par with Springbok Casino – independently rated the number one online casino South Africa – and here is why…
The James Sedgwick Distillery in Wellington has integrated eco-friendly practices into every step of the production process.  Their efforts have not gone unnoticed.  Just last year, the Cape-based distillery was voted the Sustainable Distillery of the Year at an international awards ceremony in London.
How a Local Whiskey Producer is Slashing Carbon Emissions
Here is what has elevated our proudly South African whiskey producer into a league of its own:
Grains used to produce the whiskey's source fluid are 

recycled as highly nutritious animal feed

.

Wastewater is

 

pre-treated

 in an anaerobic sludge bed reactor, prior to being sent to the municipal water treatment plant
The methane gas emitted as a by-product of the anaerobic digester is captured and used to fire the boiler, resulting in a 

502-ton reduction of coal per year

Carbon released during the fermentation process is recovered and 

used to carbonate ciders and sparkling wines

, thereby preventing the release of a whopping 3,200 tons of carbon into the atmosphere.
The Environmentally Friendly South African Whisky
Measure for measure, whiskey is the most environmentally friendly type of alcohol to drink, along with all the other spirits, of course.  When you take the added benefits of drinking whisky produced by the James Sedgwick Distillery into account, the actual carbon savings are immeasurable!
Say 'Cheers' and Login to Springbok Casino
Now that you know precisely what to drink in order to keep your carbon footprint in check, why not register an account and login to Springbok Casino?  You will find our games, bonuses and support services are what one would expect from a gaming platform consistently rated the best online casino South Africa!