Rare Whiskies - The Super-Hot Investment Asset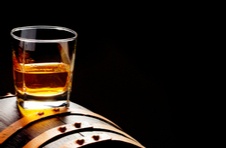 When investments outperform the market, you can enjoy the finer things in life, such embarking on luxury holidays – and playing casino games at Springbok Casino all day and night long!  The trick is to find growth assets capable of delivering an outstanding ROI... and whisky offers precisely that.
Who would have thought the 'water of life' would become a highly desirable collectible asset?  When in the glass, the finest single malts resemble liquid gold.  Now, the humble tipple of the Scottish Highlands is outstripping the value of the precious metal by as much as 155%!
Had you invested in rare bottles and casks more than a decade ago, the value of your investment would have skyrocketed by a staggering 586%!  Nothing, with the exception of Bitcoin, has performed anywhere near that. Even the shares of electric vehicle manufacturer, Tesla, have struggled to keep pace with the rare whiskies boom.
Along with classic and vintage collectible cars, rare whiskies are a sign of distinction.  Players in this burgeoning market are in it because of their appreciation of the spirit.  The fact the market is outperforming is almost accidental.
Comparison with the Global Gambling Market
When compared to the online gambling market, another thriving sector worldwide, you can get a better idea of the investment clout of whiskey.  In 2010, the global gambling market was valued at $29.8 billion.  Today, it is worth $72 billion.  In percentage terms, that is an increase of around 142%.
How can investors exploit the year-on-year growth in online gaming?  By buying shares in the developers of online casino games.  Playtika Holding, DoubleDown Interactive and Huuuge are a few of the most recent entrants on the NASDAQ and Warsaw stock exchange, respectively.
Alternatively, investing in established gambling stocks is tipped to pay off again this year.  At this point in time, Springbok Casino is not part of a publicly traded company but we are high value nonetheless!  So too is our selection of casino games ranging from online slots to table games!
How to Invest in Whiskey
As with all premium quality assets, it is the scarcity of a bottle or cask of whisky that ultimately determines the value.  Whiskies from so-called 'silent' distilleries, those no longer operational, are particularly sought after.  As an example, a bottle of Midleton Very Rare Silent Distillery Chapter One, released 16 years after the distillery closed, recently sold for the equivalent of R612,000.
Similarly, limited production releases from well-established – and often unpronounceable – distilleries like Laphroaig and Lagavulin are always in demand.  The rarity of these so-called 'expressions' is what drives the prices at auction to new heights.
Savvy investors are not only buying up bottles of premium malts and blends by legendary distilleries.  Cask whisky has become an excellent investment for those who have an intimate knowledge of the market.  Casks are not only highly prized by collectors on the second-hand whiskey
As with all premium quality assets, it is the scarcity of a bottle or cask of whisky that ultimately determin market.  They can be sold back to distilleries when existing supplies run out, sometimes at a huge profit.
According to the rare whiskey indices tracking trends in the market, casks kept for a minimum of six years consistently deliver an ROI of 60% and up. Unlike bottles, which are easy to store at home, casks require plenty of storage space – and that can nibble into the profits.
Most Expensive Whiskies Sold at Auction
The rare whiskies market is clearly the strongest it has ever been.  That begs the question as to what collectors are prepared to pay for an investment 'fix'.  If we look at the numbers, the reality is, a lot!
Here are a few of the record prices paid for nothing more than a 750 ml bottle of Scotch… or in many cases, Japanese blends:
$1,9m (R28,6m) –

 

Macallan 60-Year-Old Fine and Rare 1926
$645k (R9,8m) – Yamazaki 55-Year-Old
$384k (R5,8m) – Bowmore 54-Year-Old 1957
$353k (R5,4m) – Karuizawa 52-Year-Old Zodiac Rat
$282k (R4.3m) – Springbank 50-Year-Old 1919
$270k (R4.1m) – Dalmore 62-Year-Old The Mackenzie
Not everyone has the wherewithal to buy a rare Glenfarclas, Gordon & MacPhail, Ardberg or Ben Wyvis… especially those of us dealing in ZAR.  In fact, investing in a bottle of premium Scotch would require winning a jackpot at Springbok Casino.  Only a network-funded progressive jackpot linked to casino games like slots would do.
Investment Grade South African Whiskies
The good news is South African produced whiskey is coming into its own.  In fact, malt and blended grain whiskies produced by James Sedgwick Distillery in Wellington have won several international awards.  Their Three Ships Bourbon Cask Finish, in particular, has scooped up gold at numerous events across the world.
The Bain's limited edition green label, 7-year-old Symphony and 15-year-old Founder's Collection are destined to escalate in value over time.  In addition to the distillery's limited release expressions, the Three Ships Master's Collection is a good place for local collectors to start.
There is nothing more satisfying than investing in locally produced merchandise.  Just as Springbok Casino is rated the best casino in South Africa, so our range of rare whiskies is tipped to outperform.  If investment trends continue, playing casino games online, at high stakes, may soon be within the smart collectors' reach!
Play Casino Games at SA's #1 Online Casino
Springbok Casino is a licensed and regulated gaming platform with instant play, mobile and download channels.  We offer a wide selection of online casino games developed by Real Time Gaming (RTG) that are all but guaranteed to deliver a fair ROI too!
Tap the 'Sign Up' button on the top of the page and register an account.  That way you can join thousands of other South Africans who have selected Springbok as their trusted gaming operator.  Besides our wide selection of RTG casino games, our bonuses and promotions are sure to impress.