Find Out How Playing Online Casino Games Boosts Brain Power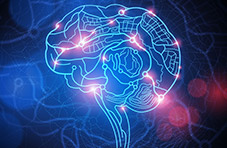 The online casino is much more than an easily accessible pleasure palace. It is a fun environment where you can learn new skills, make snappy decisions and embrace strategy to enhance gameplay. Regular visits to a gaming platform, like Springbok Casino, maximises the chances of maintaining a healthy brain.
Majority Have a Sensible Approach to Gambling Online
Problem gamblers have given land-based and virtual casinos a bad rap. What is even more unfair, is only around 10% of people who regularly gamble, display addictive behaviour. The vast majority of folks who login to Springbok Casino do so purely for entertainment.
In fact, studies have shown that most real money gamers adhere to a strict gambling budget. They deposit a few hundred rand into their online casino account – and get great pleasure out of spending it. If they end the session with a profit, that is an added and largely unanticipated boon.
What is even more interesting is the average loss tolerance is really low. Players are generally satisfied with nominal winnings – rather than risking more money in the hopes of raking in bigger cash prizes. What that tells us is South Africans generally have a sensible approach to gaming… and that is a good thing!
With the media's focus on problem gambling, less is said about the potential benefits of playing online casino games. Any games require active cognition. Games of skill like blackjack, Caribbean stud, Texas hold'em and video poker even more so.
Here are 4 ways real money gaming at our download, instant play and mobile casino can improve mental acuity:
1. Playing Online Casino Games Optimises Decision-Making
When you play real money games at Springbok Casino, you have to make a slew of decisions. The decisions vary from genre to genre, and from game to game. It can be which bets to make in European or American roulette… or it can be whether to take the optional side bet in Perfect Pairs Blackjack.
It does not really matter what the decisions are about. The important thing is the neurons in your brain are essentially firing right from the outset. As you go about making your decisions, critical thinking forms part of the process and thus, your brain is getting some good exercise!
Then, of course, there are the added complexities of gameplay. In online blackjack, that may be whether to split a pair or play the matching cards as one value. Switch across to online video poker games like Bonus Poker, Aces and Eights or Deuces Wild and the key decisions revolve around which cards to hold to the draw.
Smart and carefully weighed decisions are required in all Springbok Casino games. That even applies to classic and video slots – casino games that squarely fall into the games of fortune category.
When you play 3-reel or 5-reel online slots, you may have to select one of several available free spins features. Likewise, you may have to decide which bonus symbols to pick in an attempt to release an instant cash prize.
By constantly focussing on all the options, your brain is working in overdrive. All these slight little decisions you make involve using your brains grey matter, and the more you use it, the better your brain functions. The brain is like the muscles and tendons in the human body. Exercise makes it stronger, more flexible and more agile.
2. Real Money Gaming Ignites Learning
Learning is an essential part of real money gaming. It does not matter which casino game you choose to play online, you have to learn how to play it. You also have to familiarise yourself with crucial bits of information. The table rules in online blackjack is one such example.
To be a successful gambler online requires more than rote learning. You will need basic maths skills to understand the odds and calculate the probability of certain gaming outcomes. Even stuff like the variance, average payout rate and house edge take a fair bit of figuring out.
Just learning the rules of the respective casino games activates cognition. When you delve more deeply in the theoretical side of gambling, your brain gets a serious work out!
3. Springbok Casino Games of Skill Develop Analytical Thinking
The big plus about playing games of skill at the online casino is the ability to lower the built-in advantage to the house – the edge. You do this by integrating strategy into gameplay. The so-called strategy is theoretically the best way of playing the game.
In reality, strategy is gameplay based on logic. When you hold three cards to a royal flush, for instance, it makes perfect sense to discard the odd two cards. Similarly, when you are dealt a 10-value opening hand in blackjack, logic dictates that it makes sense for you to double down.
After several sessions at Springbok Casino, you will find you can easily make rational, potentially winning decisions, without referring to the online casino games strategy. In other words, you intuitively develop an analytical way of thinking. That is a massive advantage to have… at the online casino and in virtually every other facet of life.
4. Risk of Neurological Disorders Reduced by Casino Gameplay
Being a successful gambler involves a lot more than luck. It requires attentiveness, memory, agile decision making and concentration. In addition to having the chance of winning a few bucks here and there, frequent visits to the online casino can be crucial to your mental health.
Partaking in a few hands of blackjack, Joker Poker or Caribbean draw poker online is hugely entertaining. More significantly, it can reduce the probability of developing progressive age-related neurological disorders like Alzheimer's and Parkinson's disease!
If you want your brain to consistently perform at its peak, why not take the easy route? All it entails is registering an account at Springbok Casino. Once you are a signed-up member at the top ranked online casino for South Africans, you can keep your brain in tip-top shape by playing the best Real Time Gaming (RTG) casino games online!
You can also benefit financially from a selection of Springbok Casino bonus codes. Options vary from our legendary free cash no deposit bonus code and three-part welcome offer to cashback deals and more. Plus, remember, Springbok Casino is here to help you boost your neurological health from the age of 18… to 100 and up!