Why Freerolls = Springbok Casino No Deposit Bonus Codes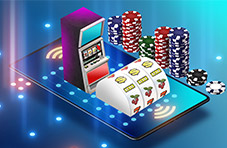 What is the key feature of Springbok Casino no deposit bonus codes? That is easy. No deposit is required to release the free stuff. If you think that is cool, how about this… tournament prizes are the best type of free bonus you can get!
Generic and Targeted Springbok Casino No Deposit Bonus Codes
In the conventional sense, Springbok Casino no deposit bonus codes are linked to specific bonuses. They can be in the form of the legendary free cash offer at Springbok Online Casino. In this particular instance, the code that unlocks the free-to-use bankroll is 'Test-Springbok'.
Then there are targeted giveaways directed at loyal patrons. In this iteration, Springbok Casino no deposit bonus codes have all the characteristics of no deposit bonuses. The only exception is the codes. They are effectively redundant.
Why, you may ask? At top ranked gaming platforms, like Springbok Online Casino, free gifts are highly personalised. They are purpose-designed for the individual and sent directly to the respective players' inboxes.
As the incentives are essentially bespoke bonuses, they do not need codes. Only the generic bonuses claimed at the cashier need to be easily identifiable. If there were no codes, claiming free cash, free bets or free spins would be fraught with difficulty. That applies ten-fold to code-activated bonus-heavy gaming platforms like Springbok Online Casino.
Birthday bonuses, comp points, loyalty bonuses and tournament prizes are all individualised Springbok Casino no deposit bonus codes… but without the codes. None of these freebies is directly dependent upon the transfer of funds. Most are doled out as perks to reward patrons who frequently play real money games at the casino.
Why Winnings in Online Slot Tournaments are Unique
The one exception is tournament prizes – the pooled funds paid to the top 10 or 20 players on the tournament leader board. They are the whizz kids of Real Time Gaming (RTG) developed online slots. The nimble-fingered competitors who have accumulated the most credits over the course of a particular event.
Why are prizes in slots tournaments so remarkable? Firstly, they are not bonuses per se. In some cases, you have to buy-in to the tournament. In all cases, you have to get to the top of the leader board. Only then can you claim a share of the communally funded prize pool.
In other words, an action is required on your part to potentially unlock the loot. You have to spin to win in order to claim what is an essentially a re-imagined form of Springbok Casino no deposit bonus codes. That is unlike all the other traditional bonuses.
Why, then, do we rank tournament prizes among the best Springbok Casino no deposit bonus codes? Well, the truth is many of the scheduled events at Springbok Online Casino are freerolls.
What that means is you do not have to buy-in to the contest or pay a fee to compete. Access is completely free but the prizes are sweet. How would you like to bag a share of around R500 for absolutely no cash outlay?
No Playthrough Springbok Casino No Deposit Bonus Codes
Now to the second factor. When you claim the usual Springbok Casino no deposit bonus codes, there is a mandatory playthrough. The playthrough or wagering requirement has to be fulfilled prior to requesting a withdrawal. If you do not playthrough the bonus within the specified period, you do not get to enjoy your winnings… finish and klaar!
The wagering requirement for Springbok Casino no deposit bonus codes is 60 x. In other words, you have to bet the equivalent of 60 x the bonus in order to cash out.
Take the free cash bonus at Springbok Online Casino as an example. It is valued at R250 and has the standard 60 x rollover. What that means is you have to spend R15k on bets. That is if you have any intention of transferring funds from your real money online casino account into your e-wallet or bank account.
Conditional No Max Cash Out Limit
Despite broad classification as Springbok Casino no deposit bonus codes, tournament prizes are not subject to a playthrough. The only rule that does pertain to them is the 5 x maximum cash out limit. This imposed limit only pertains to buy-in tournaments and only if you have used the proceeds of a no deposit bonus to cover the fees.
Here is how it works. You use a portion of a R50 birthday bonus to fund your buy-in. Thanks to your quick spin capabilities, you end up at the top of the leader board the GTD High Roller Super Action slots tournament. Notwithstanding the value of your prize, only R250 of the 'winnings' is cashable.
That said, you can always deposit money into your Springbok Online Casino account and use that to bankroll the fun. That way you get to keep the full share of the prize pool. Hang, you don't see Scottie Scheffler or Ash Barty relinquishing even the smallest cut of their multi-million-dollar prizes. Why should you?
Why Play Online Slots Freerolls at Springbok Online Casino
Now do you see why we classify slots tournament winnings as the number one Springbok Casino no deposit bonus codes? Besides the thrill of going head-to-head with other players, it is the tournament terms and conditions that are so darn favourable to you, the player.
Here is why playing online slots freerolls at Springbok is a no-brainer:
You don't have to worry about fulfilling a wagering requirement or playthrough.
There is no maximum cash out cap to spoil the joy of winning ZAR.
The only time there is a withdrawal limit is if you choose to fund your online slots tournament fees through one of the super-hot no deposit bonuses at Springbok Online Casino!
What does it take to register for a freeroll a Springbok Casino ZA? Just four easy steps:
Sign up at Springbok.
Download the Springbok Online Casino software.
Make a deposit.
Select a freeroll, register and play!
Why make a cash deposit when freeroll tournament play is free? When you read our tournament T&Cs, you will note non-depositing players are not permitted to take part in popular freerolls – like our Weekly R500 Freeroll Action.
If tournaments sound as appealing to you as it does to us, remember that our online slots tournaments are only available at the download casino. For all other regular gameplay – and Springbok Casino no deposit bonus codes – visit our web-based instant-play platform online via mobile, tablet or PC!