How the IoB Could Boost the Online Casino User Experience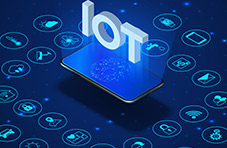 What drives an online casino? Key ingredients are high tech devices, gaming software, classic casino games. Throw in player participation – and you have a fully functional gambling platform. Now, technology is emerging that can boost the player experience sky high!
From the Internet of Things (IoT) to the Internet of Behaviour (IoB)
If you are a smart home owner, you know all about the Internet of Things (IoT). It is basically an interconnected network of devices that supports remote home management. With the IoT you can monitor home security from any location.
You can also lock and unlock doors by voice command or deploy a swarm of drones or semi-automated bots to patrol an area. Scheduling your freshly ground early morning coffee takes just a few taps of the smartphone. With the IoT working in perfect synergy; basic, time-consuming tasks are all taken care of – either on-demand or in advance!
A more recent innovation leverages human behaviour to deliver an optimised user experience – of an e-commerce site, a live streaming platform, a sports book or an online casino. This new technology is known as the Internet of Behaviour (IoB)… and you are already under its watchful eye!
What is the Internet of Behaviour?
The IoB is a collective term for the mining and analysis of data harvested from an individual's online activity. It uses the Internet of Things (IoT) as a ready source, together with information gathered from websites, apps, banking platforms and social media sites. The aim is to create user profiles from the perspective of behavioural psychology.
The end use of the IoB is to determine how, when and why people use technology to buy products and services, book tickets, transact or play video or online casino games online. By identifying patterns of behaviour, marketing teams can come up with unique strategies to influence future consumer activity.
In essence, the IoB uses data analytics to reveal useful information about a person's behaviour. In the context of the remote gaming platforms, such as Springbok Casino, that would be the player. With the IoB, it is possible to hone in on a particular player's preferences in terms of online casino games, banking methods, casino bonuses and promotions and even tournament buy-ins.
How the IoB Could Boost Player Attraction and Retention at the Online Casino
Further than that, the Internet of Behaviour could be used to identify potential players from a mass of humanity. It could also help the casino operators devise a custom marketing strategy for that particular individual. The tactics used would be dependent upon his or her recorded online behaviour.
As an example, someone who boasts about winning a horse racing bet on social media is an obvious target.
Similarly, an individual who frequently plays social casino games on social networking sites could be a 'gimme'. He or she is likely to be more easily enticed to level up to real money play at Springbok Casino.
The likes of Thug Life, Werewolves of Silverton, Bravo Classic Slot and Black of Jack may be entertaining. That said, social casino games are limited in terms of scope purely because they don't offer winnings in rands and cents.
Seriously? Who wouldn't want to play the Real Time Gaming (RTG) developed online casino cash games available at our download, mobile and instant play platforms instead?
The IoB could also be used internally by gaming platforms, like Springbok Casino:
Someone visiting the promotions page at our online casino for the first time could be offered an exclusive sign-up bonus displayed in a one-off pop-up window.
A player who clicks on a specific RTG online slot could be sent a free spins bonus in real-time.
The online casino could offer match bonuses tailored to players' average cash transactions simply by tracking and aggregating his or her deposits.
An All-Round Analysis of Player Activity
The Internet of Behaviour could be used to analyse all facets of the online casino. That includes the frequency and duration of the real money gaming sessions, the purchasing behaviour – and the overall betting activity.
What is more, the IoB could be helpful in identifying potentially problematic gameplay patterns. With that information, the customer support personnel could intervene timeously and suggest a self-imposed period away from the platform.
The IoB not only analyses behaviour across a range of platforms, it evaluates how people engage with brand-new devices, online casino games and products. By constantly assessing the useability of new commodities, the entire user experience can be vastly improved.
Can the Internet of Behaviour refine the online casino user experience? It sure can. It won't be too long before you could be the beneficiary of exclusive promotions, personalised online casino games' menus, budget-oriented deposit bonuses and alerts indicating potential problem gambling.
The whole point of gaming at Springbok Casino is to have fun. With the IoB set to disrupt marketing on almost every level, you can expect a better, bolder and more individualised playing experience – with your distinctive behaviour as the benchmark.
Sign Up and Login to Springbok Online Casino!
In the meantime, we suggest your sign-up and login to Springbok Casino. You will find the finest selection of RTG developed online slots, blackjack variants, video poker games and table games right here.
We also offer cashback, free spins, deposit match and no deposit bonuses and promotions specifically tailored for South Africans. When all is said and done, we don't need the IoB to confirm that we are indeed the best!