Sticky or Cashable? Springbok Casino No Deposit Bonus Codes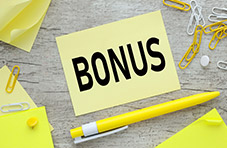 What is the big deal about Springbok Casino no deposit bonus codes? Yup, they are linked to no strings attached free cash – but that is only the half of it. What you need to know is all the bonuses at Springbok Online Casino are extra special… and we'll tell you why!
Two Main Types of Online Casino Bonuses
In the world of on-demand real money gaming, there are essentially two types of online casino bonus. There is the sticky variety, which most of the online gaming platforms tend to offer. Then there is the not-so-sticky variety, one that we refer to as 'loose'.
Why loose? Well, we have taken the lead from the so-called loose online slots. These are the online casino games that are reputed to pay out in generous wads of cash. Unlike the tight machines, which spew out nominal amounts of coins, loose slots are fast and loose with their pocket change.
In the context of online casino bonuses, loose is interchangeable with cashable. In other words, the actual bonus is fair game. That said, the free cash on offer is not necessarily going to break the bank.
Here are a few facts about sticky versus cashable bonuses – and where our Springbok Casino no deposit bonus codes fit into the scheme of things.
What is a Sticky Online Casino Bonus?
A sticky online casino bonus can never be withdrawn. It is a wadge of money that basically augments the betting bankroll. By increasing the amount of cash available at your disposal, a sticky bonus can help you win money… for nothing.
As with our Springbok Casino no deposit bonus codes, there are terms and conditions governing the use of the complimentary cash. You can't, for example, withdraw anything at all until you have satisfied the wagering requirement. In the sticky configuration, it is only the winnings generated by the bonus that are cashable. The bonus amount itself is off-limits.
How do you identify a sticky bonus? You can find the information you need in the bonus T&Cs. Wording to the effect of 'for betting purposes only' is a dead giveaway. Once you have cashed out your winnings, the bonus itself either disappears or remains locked in your bonus account.
At Springbok Online Casino, each bonus must be completely wagered before you are entitled to request a withdrawal. That of course means our welcome bonus, reload bonus and Springbok Casino no deposit bonus codes are strictly reserved for betting only.
Advantages of Sticky Bonuses
Sticky bonuses are not bad bonuses. In fact, they are quite the opposite! As with our Springbok Casino no deposit bonus codes, there are definite advantages to claiming a bonus of this kind. One of the key benefits is these types of offers tend to be much higher in value.
A sticky new player bonus, for instance, can boost your first-ever betting bankroll big time. This, in turn, allows you to bet and play with a lot more freedom. When you lose, it is not the end of the world. At least some of the stake is funded by the casino.
When you win, you can exploit a hot streak by incrementally increasing your bets. If you are lucky, wins can snowball into a significant return, with very little outlay on your part. Winnings, as you will remember, are yours to cash out.
Take the welcome bonus at Springbok Online Casino as an example. It consists of three standalone offers collectively valued at up to R11,500. That is a lot of extra money to have at your disposal! That said, you can tailor the free cash tranches according to:
your budget and
how much you are willing to spend on satisfying the 30 x wagering requirement.
What is a Loose Online Casino Bonus?
As we have already mentioned, a loose bonus is a cashable bonus. It – together with the deposit and the payouts generated by the bonus – can be withdrawn from the casino. That said, you have to complete the wagering requirement prior to requesting a withdrawal.
A cashable bonus is the simplest type of bonus to deal with. Once you have satisfied the playthrough, you can withdraw your entire bankroll, if you so wish. For obvious reasons, this type of bonus is usually markedly lower in value.
Why Springbok Casino No Deposit Bonus Codes are Special
Our flagship no deposit bonus is a free cash offer. It is designed for prospective players who want to test drive the casino. With this bonus, Springbok Online Casino essentially gifts you R250 in free bets. Once you have fulfilled the playthrough you can cash out up to R500 in winnings! That is the equivalent of a proposed basic income grant!
All the other Springbok Casino no deposit bonus codes have a cashout limit of five times the bonus. That includes all our free player perks, from birthday, VIP and loyalty bonuses – to freeroll and buy-in tournament prizes!
Aside from our Springbok Casino no deposit bonus codes, we offer new player bonuses, deposit offers, free spins bonuses and cashback. Here are the standout features of the bonus bonanza available now at Springbok Online Casino:
30 x playthrough on all deposit bonus codes
300% reload bonus on any deposit
25% cashback with a 10 x wagering requirement
No max cashout limit on the cashback bonus
As you can see, we place an emphasis on variety – and variety is most certainly what you'll find in our promotions section! You'll also get access to exclusive monthly offers, such as our 'DOUBLE COMPS for Ghost Ship in May', '25 FREE SPINS for Female Power in the Wild' to celebrate Mother's Day – some might require Springbok Casino no deposit bonus codes, others not. Should you find a promotion has expired, don't despair – there's always more to come!
Join Springbok Casino for the Best Bonuses in the Biz!
If you want to capitalise on some of the best sticky bonuses in the business, register an account at Springbok Online Casino right now. Along with our array of free offers, billed by the Springbok Casino no deposit bonus codes, we feature regular tournaments – and more than 300 RTG online casino games!