2015's First Big Winner on Lucky 8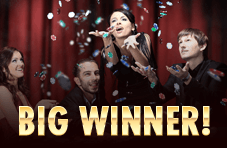 Your very own Springbok's Game of the Month has put a massive smile on Maria R.'s face! What a way to bring in 2015. We're not even half way through the month and Lucky 8 has already started going nuts, spewing out treasures.
Maria R.'s fortunes just changed, all thanks to South Africa's Number One Online Casino. The Chinese believe number 8 brings luck and good fortune, and for Maria R. it certainly did, bringing her riches to the tune of R198298.
Happy New Year to Maria, and to the rest of you – go get in on the Lucky 8 action and see your fortunes change. With its Win-Win bonus feature and the chance to multiply your bet by 88, the only question is what one Earth are you still doing here?