Way to go, Penelope L.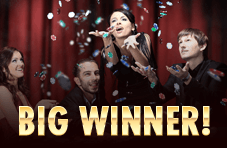 Incredibly, Lucky 8 has another lucky winner! Springbok's Game of the Month just can't seem to stop paying out massively. Penelope L is now a staggering R92,320.00 richer thanks to Lucky 8 and South Africa's Number One Online Casino.
The Chinese believe number 8 will bring luck and good fortune to you just as it has for Maria R and Penelope L. Could you be rolling in cash by the end of the month, too?
Go on! Get in on the Lucky 8 action and see your fortunes change. With its Win-Win bonus feature and the chance to multiply your bet by 88, you could well be living your dreams in a matter of days.