New Game On The Horizon!
Details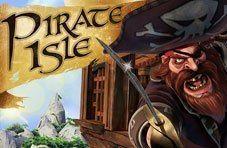 Make no mistake, land lubbers, the next big thing from Realtime Gaming is on its way. Pirate Isle is a little beauty of a five-reel slot that will have you shivering at the timbers and dancing the hornpipe.
On 16 September, it'll be time to drop anchor at South Africa's Number One Casino for and settle in for some grog with Cap'n Ghost Pirate and his first mate, Springbok. Arrrr! These pirates have FREE SPINS flying off port and starboard, so grab your cutlass and get in on the action.
Be ready to download or play on Instant Play from 16 September.