Five New Video Poker Games at Springbok Mobile Casino
Details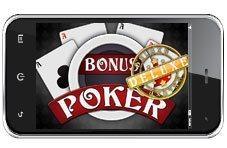 We've got good news for all you online video poker lovers out there: our mobile portfolio is further growing to make sure you can enjoy the best entertainment when you're out and relying solely on your mobile device.
We've already made Joker Poker and Bonus Deuces Wild available on the go, and as of 23rd January, five new exciting variants are joining the mix.
Take a look at what's coming!
Bonus Poker Deluxe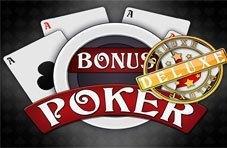 This is a standard Jacks or Better Video Poker game, with special payouts offered for Royal Flush, Straight Flush and Four of a Kind hands. You can play a single hand and use the opportunity to double your win in the Double or Nothing Bonus Round. Or you can choose to play 3, 10, 52, or even 100 hands at a time, maximising your chances of creating strong poker hands and winning payouts.
Double Bonus Poker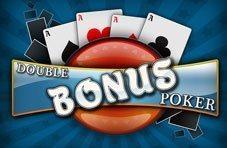 If you want to double the fun, try out Double Bonus Poker. This is an entertaining version of poker which awards special payouts to four of a kind hands, the biggest one given for four Aces. It also features the Double or Nothing Bonus Round and allows you to play 1, 3, 10, 52 or 100 hands at a time.
Double Jackpot Poker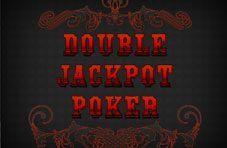 Double Jackpot Poker gives away special bonus prizes for certain Four of a Kind hands. As you'd expect, the biggest payout goes to four Aces with King, Queen, or Jack. Like with those aforementioned, you can play a single hand or up to 100 hands simultaneously. Do note that the optional gamble feature is available only for the single-hand play.
Double Double Jackpot Poker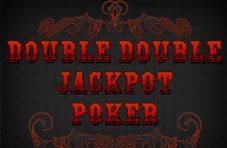 Like its counterpart above, Double Double Jackpot Poker also has the unique four-of-a-kind range, the difference being it awards even more generously. Apart from the untouchable Royal Flush, four-of-a-kind hands that use Jacks, Queens, Kings and Aces are the ones which will deliver the highest payouts. Lucrative bonus round allows you to double your winnings by choosing a card higher than that of the dealer.  You can also increase your odds of winning by playing 3, 10, 52 or 100 hands at a time.
Seven's Wild Poker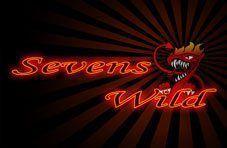 This video poker game makes Sevens go wild. The result is a significantly changed game which may get you hooked in no time! The seven card can act as any card of any suit and allow for the formation of five-of-a-kind hands. These come with special payouts, as do Wild Royals and hands of four 7's. Same as with the other varieties, gamer can opt to play a single hand or 3, 10, 52, or 100 hands simultaneously. When playing one hand, you can take advantage of Double or Nothing Bonus Round in which wild 7's will rank higher than any of the other cards.
Whichever of the above you choose, premium poker entertainment is guaranteed. In fact, making a choice will be the only problem you'll have. But with enough time on your hands and an iOS or Android mobile device, you can enjoy every single one. Give them a try next time you're out and about and have fun with the twist each of them delivers.
JACKPOT


Play Now
Join the hunt for our
R52,899,467.76
Jackpot!
Support


More Info
Curious? Compli-mentary? Plain gatvol? We're here to help!