South Africa, the best country to play golf
Details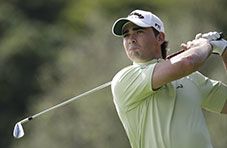 SA is a sports-mad country. When you put aside all soccer fans, cricket fans and rugby fans, what do you have left? Golf fans! Yes, South Africans are quite fond of golf, and it comes as no surprise considering the vast natural beauties of South Africa as a country and the prerogatives it counts on when it comes to maintaining golf courses within its borders. South African golfers do very well in this classy outdoor sport, do to multiple factors including great weather all year round, good coaching availability, access to golf courses for young golfers and long-term development programs. The Rainbow Nation has all the ingredients to produce first-class golfers, and that's exactly what it has been doing over the last 60 years.
History of Golf in SA and Famous Golfers
Golf was played in SA before it was introduced in the United States. Played in Waterloo Green, Wynberg, near Cape Town in 1885, golf was brought to America 2 years later.
The Professional Golfers Association of South Africa (PGA South Africa) and the South African Golf Association (SAGA) are the two major organisations dealing with the development of golf in SA and its regulation. The PGA is a non-profit organisation which educates, supports and provides lifelong learning opportunities to its PGA members/ professional golfers. SAGA is the governing body for male amateur golf in South Africa, and it administers 8 national tournaments.
SA has around 500,000 active golfers, which makes for 1% of the current population.
Most successful SA golfers include Bobby Locke (won 13 tournaments throughout his career, including the South African Open at the age of 17), Ernie Els (won the U.S. Open in 1994 and 1997 and The Open Championship in 2002), Retief Goosen (won the 2001 U.S. Open and the same tournament three years later), David Frost and Charl Schwartzel.
Important Events
The Sunshine Tour is a home-based men's professional golf tour. The majority of the events are staged in South Africa and the tour consists of two distinct parts, commonly referred to as the 'Summer Swing' and 'Winter Swing'. The winner of the Sunshine Tour receives the Order of Merit and the Sid Brews Trophy.
The South African PGA Championship is played in February with a prize fund of 1.2 million rands. It is one of the most distinguished events on the Sunshine Tour.
The South African Open was established in 1903, which makes it one of the oldest national open golf championships in the world. The prize fund stands at R 15,000,000 and the tournament is held in the Johannesburg area since 2011. The South African Open is a stroke-play, 72-hole tournament which was won 13 times by Gary player and 9 times by Bobby Locke.
Fun Golf Facts
Bobby Locke was a quirky 1950's/60's golfer known as 'Old Baggy Pants' and 'Muffin Face'. His first nickname was given to him by Sam Snead, American professional golfer, because Locke often dressed in grey flannel knickers. His big, round face and unchanging expression earned him the other nickname.