The #1 Guide to the Types of Wilds Found in RTG Video Slots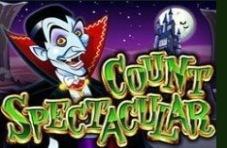 How do you get the best return from Springbok Casino no deposit bonus codes?  By playing feature-rich RTG slots, of course.  The top gambling opportunities in the slots' genre have the capacity to pay out plenty… thanks to the bonus symbols billed by the ubiquitous wild.
Anybody who has played sizzling hot casino games like Pulsar, Dr Winmore, Magic Mushroom and Diamond Fiesta video slots right here at Springbok Casino will know how easy it is to convert Springbok Casino no deposit bonus codes into real money.
Along with the regular payline wins, one of the most lucrative features is the wild that emulates the joker in a pack of playing cards.  Hit the shape-shifting symbol on the reels and it automatically completes line wins to deliver crates of coins directly into your Springbok Casino account.
What is even more exciting is the game developers at Real Time Gaming have re-imagined the wild and turned it into a menagerie of big paying fun.  What do we mean by that?  Although the function of the wild remains the same in all our high hit rate slots, the form it can take varies from the conventional to the outrageous!
Here is a guide to the different types of wilds you can use to boost our Springbok Casino no deposit bonus codes into the real money realm of rands and cents:
Sticky Wilds
Sticky wilds allow you to benefit from the feature more than once.  In other words, the existing wild or wilds on the reels remain in place and complete line wins on consecutive spins.
These types of wilds are also known as frozen or locked wilds, both of which are apt descriptions of how the feature works.  You will find that sticky wilds are usually used in conjunction with the respin feature; a bonus feature that randomly awards one or more free spins at any point in the game.
Do you want to witness the potency of sticky wilds in action?  You can do exactly that right here and right now. Simply redeem one of our Springbok Casino no deposit bonus codes and use the free cash to fire up the game engines of Gemtopia slot.
The 5 reel and 15 payline money spinner has a sticky wild respin feature, a flurry of free games and a minor and major jackpot capable of paying out sumptuous amounts of ZAR!
Stacked Wilds 

Stacked wilds are multiple wilds that appear horizontally or vertically on a reel.  They basically fill consecutive spaces to create wild symbol stacks.  Each wild functions individually to create payout permutations. That means the odds of hitting lots and lots of payline wins are firmly in your favour.
Where can you see the efficacy of stacked wilds unfolding in front of your eyes?  Right here at Springbok Casino and if you cash in one of our Springbok Casino no deposit bonus codes you can check out the magic for free, gratis and for nothing.
All you have to do is open T-Rex II video slot on your desktop or mobile phone and watch in awe as the fearsome Tyrannosaurus Rex hits the first reel in neat symbol stacks.  What's more, the king of the dinosaurs can randomly eat and replace a few of the other symbols to create a slew of additional payout opportunities.
That's not all you will get when you unleash a den of dinos on your device.  Apart from the stacked and replicating wilds, T-Rex II has a local progressive jackpot and a major and minor jackpot that can be randomly triggered after any spin of the reels.  How is that for potential returns in hard cash?
Wild Multipliers
If you really want to print your own money at Springbok Casino, RTG slots with wild multipliers are just the thing.  These seriously hot little numbers not only provide loads of line wins, they ramp up the payouts posted on the paytable by a defined multipler value.
That means whatever you win for matching identical symbols on the reels is mutlplied by anything from 2x and upwards!  Think about it.  Imagine hitting a top pay of 2,500 coins with the able assistance of a 7x wild multiplier?
When you do the maths the calcuatltions reveal winnings of 17,500 coins… and that's with a wild multiplier that is on the more conservative side of the bonus equation!
What are the best RTG slots in terms of wild multiplier values?  We can recommend Nova's 7, Purrfect Pets and Texan Tycoon video slots.  They have wild multipliers of 7x, 6x and up to 10x respectively.  
What better way to spend the day than spinning for no strings attached free cash… thanks to our scandalous assortment of Springbok Casino no deposit bonus codes!
Expanding Wilds
Hold onto your hats folks, there is another equally enticing type of wild that has the potential to transform your PC or phone into an ATM.  In the 'expanding' configuration wilds automatically expand to fill all positions on a reel and pay out accordingly.
Apart from a bit of creative theatre generated by the awesome animations, expanding wilds can bump up the overall win rate to eye popping levels.  That means more money in the bank for you!
Where can you find expanding wilds with the licence to thrill?  One of my all-time favourites is Count Spectacular slot.  It is a seriously entertaining online casino game that has a vampish wild count who has the capacity to huff, puff and expand across the reels to the strains of blood-chilling tunes!
Besides the expansive count there are free games, respins and random jackpots to spice up the payout potential.  Best of all, you can claim one of our celebrated Springbok Casino no deposit bonus codes and get your fill of spine-tingling entertainment on the house!
Seriously?  What are you waiting for?  Visit our promotions page right now and let your fingers loose on our Springbok Casino no deposit bonus codes, one of which is tailored especially for you.
Psst… you can even cash out your bonus-generated winnings provided you fulfil the playthrough rules published in our T&Cs!