Video Poker
Keep a cool face with these handy tips!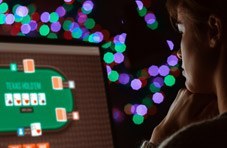 In this video poker tips article, we'll try to explain advanced video poker strategy.  One way of doing so is through mathematics so we'll do our best to keep the math as clear as we can.  You can open the calculator on your computer to check our analysis.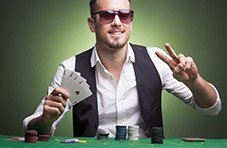 We have explained in past articles that video poker is the single game at an online casino that has the return top player rate closest to 100%.  The difference between winning at video poker and losing is usually a combination of mistakes players make plus a run of some bad luck.  If you make the correct play all the time and have a run of some good luck, you will indeed win at video poker more often than you'll lose.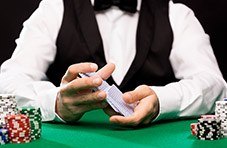 One of the top reasons many players like to play video poker here at Springbok Casino is that it involves no bluffing.  There are a lot of poker fans who enjoy watching YouTube videos of poker but if they then try to practice on their own, they have no idea what the opponents might have if they can't see the cards.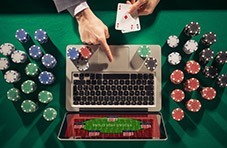 In this tips blog we'll talk about some common situation that come up in video poker.  We'll explain our recommendations for your action on the draw.  In addition to giving tips on all our games, we allow unlimited free play so you can improve your playing skill at no cost and, for new players, Springbok Online Casino is your go-to no deposit casino.  Our no deposit bonus gives you essentially free play with the chance to win some money on the house.