Video Poker
Keep a cool face with these handy tips!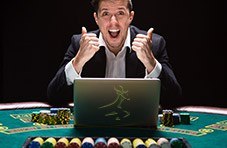 We have discussed many advantages you get when you play video poker.  This casino game is so good that it even has a few hidden advantages over other casino games.
The advantages that come to online players may not apply to land based players and vice versa.  So, here are some of the less well appreciated advantages of playing video poker.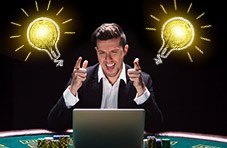 Let's apply a little basic arithmetic to video poker.  Let's say that you are the average player and you make modest bets.  You always bet the maximum on the lucky chance that you'll get the big extra bonus for hitting a Royal Flush.  Now, if you bet a total of R10,000 in a single session and you lose the common 0.5% of your bets, you'll end up losing only R50 for the session.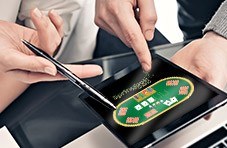 In this article, we'll delve a little deeper into video poker strategy.  We'll quickly review the basics and then get into a longer, more in-depth discussion about strategy.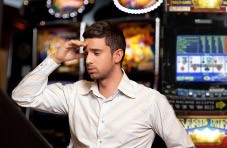 Here is an interesting factoid: there are a lot more online gamers than people who gamble at land based casinos.  It makes perfect sense.  Online casinos are readily available.  They offer hundreds of games. The payouts are higher than at land-based casinos.  A no deposit casino, such as Springbok, will start new players off with free money before they ever choose to make a deposit.