Best Blackjack Training Apps for the Kiwi Online Casino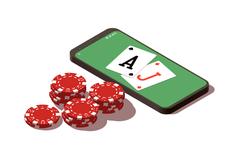 Blackjack is one of the easiest games to master at our Kiwi online casino.  It can also be one of the most lucrative.  The key is to learn exactly when to hit, stand, double down and surrender. 
If you want to bank wads of NZD playing blackjack – or any of the myriad variations you will find at our star rated Kiwi online casino – it is essential to approach the game tactically.  It is also essential to sharpen your skills before you take the plunge into real money gambling.
You can spend hours paging through books, memorising basic blackjack strategy tables and trying to figure out exactly what you are doing wrong.  Alternatively, you can install a blackjack training app on your phone and start learning the finer points of the game with a tap and swish of the fingers.
The best blackjack training apps are more than just trainers – they are founts of information.  Along with all the condensed knowledge you will ever want or need to play blackjack online and win, there is an endless array of helpful and user-friendly features integrated into the experience.
Are you the kind of gambler who likes to be fully prepared before you take your seat in front of the PC?  If you are, we have hunted down 3 blackjack training apps to help you maximise your win rate at Springbok Online Casino:
Learn Pro Blackjack Trainer App for iOS and Android 
The Learn Pro Blackjack Trainer app is the idea training tool for beginners.  It is simple and intuitive to use and allows you to learn strategy at your own pace. 
Flashcards offer a unique and more interesting way of learning the correct moves.  Once you are more familiar with the tactical side of things, you can apply your newly learnt skills in an infinite series of test games.
In the test mode you are dealt random hands that you have to play the best way you can and according to the strategy you have learnt via the app.  When you make an incorrect decision, you can click on the question mark icon and a pop up will appear detailing the correct strategy.
Your performance in the test games is automatically rated and scored.  When you reach the perfect benchmark of 100 percent, it is a strong indication you are ready to tackle the real money games at our Kiwi online casino!
Aside from the flashcard-based strategy rehearsals and test games, the app provides a host of helpful tips that vary from single and double deck game rules to how to preserve your bankroll.
The Learn Pro Blackjack Trainer app is compatible with iOS and Android devices and is available at the respective app stores for a nominal fee. 
Blackjack 101 App for iOS  
The tagline for the Blackjack 101 app is 'Play Perfect' and that is essentially what you want to do when you fire up the game engines at Springbok Kiwi Online Casino.  The key features in this blackjack training aid are customisable house rules, different skill levels and an array of learning modes.
As the house rules are fully customisable you can learn different strategies by modifying the number of decks in-play, whether the dealer hits or stands on soft 17 and when and how you can double down and surrender.
If you really want to become a blackjack buff, the help section of this app is jam packed with the kind of information that will have you winning in no time at all.  The strategy guide also shows all the best moves in an unambiguous way, taking both the cards you are dealt, plus the dealer's up card into account.
Unlike many of the other blackjack trainers you can learn the prefect strategy as it pertains to random hands, pairs and soft hands.  If you are prepared to pay for an upgrade you will have access to a custom leaning mode that allows you to choose any combination of hands to practice on.
As you become more adept at playing blackjack in the best possible way, you can up your skill level.  The higher tiers target the kinds of hand strategies that are more difficult to memorise. 
If you are not exactly sure why your decision is right or wrong, there is a hint button on the practice screen that provides a strategic analysis on the hand.
The Blackjack 101 app is built for iOS devices and is free to install at the App Store.  You do have the option of elevating the learning experience through in-app purchases.
Blackjack Strategy Practice App for Android and iOS 
The Blackjack Strategy Practice app is a stats-driven training tool that takes a more graphical approach to imparting knowledge.  Along with instant access to a basic blackjack strategy table, you will get immediate feedback on every hand you play.
It is the kind of app that identifies your weak areas and provides in-depth statistics on all your hands so that you can avoid making the same mistakes at our Kiwi online casino.  What makes this app slightly different from the rest is its automatic tracking capabilities of a host of variables that include hot streaks, accuracy and hand history.
The Blackjack Strategy Practice app is available for free at the Google Play and App Stores.  Get it now and you will be one step closer to making lots and lots of money playing blackjack at Springbok Kiwi Online Casinos!
Go on, lower the house edge by learning the best blackjack strategy on your phone or tablet.  When you have reached the perfect benchmark, you can register an account at the #1 Kiwi online casino and start building your bankroll… Dollar for Dollar!