Baccarat is the Jewel of the Far East - Play at our Mobile Casino South Africa!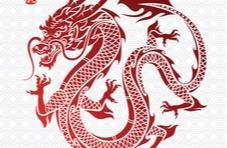 As the best mobile casino South Africa, with a browser-based and downloadable platform too, Springbok Casino offers the full range of online casino games to suit your preferred way to access virtual gambling entertainment. 
Along with standout betting propositions like blackjack and video poker, there is a lesser known card game that generates more money in Far Eastern casinos than all the other games put together!  We are of course referring to baccarat – a comparative card game immortalised by the fictional super spy, Agent James Bond!
You might wonder why so many players in Macau, Singapore and Hong Kong literally gamble millions of dollars on baccarat.  It is, after all, a game that originated in the gaming salons of Italy and France.  So, what is it about baccarat that effectively makes players lose their heads… and their entire bankroll betting it all on just one hand?  If you think we are exaggerating… here are a few facts and figures.
Big Bets and Even Bigger Returns 
The latest data emanating from Macau casinos reveal that as much as 89% of their revenue is generated at the baccarat tables.  That's a significant slice of the $33.2 billion dollars that found its way into the casino coffers in 2019!  Oh, to have a share in that!
If you think that is astounding, how about the fact that some brick and mortar casinos in Singapore and Hong Kong are prepared to take baccarat bets of around $550k a pop?  That is the equivalent of more than R9,5 million… wagered on just one hand of cards!
Right, back to why baccarat is so popular at our mobile casino South Africa – and just about everywhere else.  Is it the low edge?  Or does the fact that players do not have to make difficult decisions – other than which hand to bet on – have anything to do with its extraordinary reputation as a mega-money spinner? 
Could it be the simplicity of the game that attracts legions of players to the baccarat tables – in the live casino environment and right here at Springbok Casino?  In truth, it is probably a combination of all three of those factors.
Let's take a more in-depth look at each of the factors proposed by gambling pundits:
Baccarat - The Low Edge Online Casino Game
As you may be aware, Springbok Casino features games developed by Real Time Gaming (RTG).  That means you will get the benefit of high-performance gambling opportunities that function optimally on any screen size, be it our mobile casino South Africa or via other channels.
It also means you can exploit low edge games – and baccarat falls squarely into that category.  In the case of the card game that has seduced more players in more casinos right across the Orient, the edge varies according to the wagers:
Player bet - 1.24%
Banker bet - 1.06%
Tie - 4.93%
When you compare the edge on the baccarat bets with table games like Caribbean Hold'em, Tri-Card Poker and Craps, it real is a no-brainer to load baccarat onto your PC or phone.  It comes out tops… with the exception of the tie bet of course.
Shift across to the myriad blackjack and video poker games available right here at Springbok Casino online and at our mobile casino South Africa, and the picture changes somewhat.  In virtually all the games in the respective genres mentioned above, the house edge is below 1%.
That means the payout rate is heavily slanted towards you, the player.  There is one caveat.  Be careful of the blackjack side bets.  That is where things can get decidedly dodgy when it comes to the built-in advantage to the house!
No Decisions Required to Influence the Win Rate 
What makes baccarat such an anomaly is the fact that it is first and foremost a game of chance.  That means there are no strategies, tactics or systems that can influence the outcome of the game.
In the vast majority of games of chance – slots, scratch cards and lottery games – the house edge is traditionally high.  That is where baccarat has carved a niche all of its own.  It is a game of chance but with a low house edge!
Fun and entertainment at our mobile casino South Africa – together with the very real possibility of winning ZAR – are at the core of all the games of chance you can play at Springbok Casino.  As a result, there is no need to plough through optimal gaming strategies or adopt complex betting systems in the hopes you will boost your payout rate. 
Nothing, not even the most sophisticated statistical inferences, will make an iota of difference to the randomly generated results of the game.  For all its little foibles, baccarat is one of the few classic table games that does not require the studious application of skills in order to win.
If you are looking for a brief hiatus from slots but don't want the effort of honing new skills, baccarat has the appearance, layout and feel of a classic table game but with the luck factor of traditional games of fortune thrown in! 
Simplicity Itself - Bet on Baccarat and Watch as the Action Unfolds
The third reason why players in the Far East ostensibly play baccarat over everything else is because of the dead easy game play.  Aside from placing a bet, the dealer - or in the case of Springbok Casino, the gaming software - does all the rest.  Baccarat is like slots or scratch cards but with playing cards left, right and centre!
The easiest way for you to experience the low edge, straightforward game play and randomness of wins is to play baccarat online right now.  You don't have to bet like a baccarat whale, but you do have to register a real money account at Springbok Casino.  That way you can give the game with the largest Far Eastern fan following a go in both the real money and free-play modes!
Go on, fire up the engines at our mobile casino South Africa for remote gambling in your palm!  Alternatively, join Springbok Casino online or download our software and see if you can claim your slice of the Oriental money machine with our streamlined RTG powered game of baccarat!