Which is the Best Online Casino Game? Pontoon or Blackjack?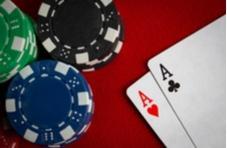 If you want to be successful at online gambling you have to be aware of the little discrepancies that can make a huge difference to your bankroll.  Take the card games featured under the blackjack umbrella for instance...  At Springbok Casino we offer loads of awesome blackjack games, all of which are based on the same principal – to beat the dealer by getting a hand with a higher value that is close or equal to 21.
Some of these online gambling opportunities offer optional sides bets and bonus payouts like Blackjack and Perfect Pairs and Suit Em Up Blackjack.  There are games for the purists, however, and these include standard Blackjack and Pontoon.  As game play is essentially exactly the same, there are two questions that require answers:
What is the difference between the blackjack games?
Which is the better game in terms of payout rate, house edge and actual returns in Rands and cents?
How Does Pontoon Differ from Blackjack?
In essence, Pontoon and Blackjack are closely related.  In both games the dealer hits on soft 17 and the player can double on any two cards.  In Blackjack, however, only one card is dealt after doubling, whereas in Pontoon you can hit as often as you like after doubling your wager. 
In both games you can split cards of the same value into two separate hands – but in Blackjack you can only split the first two cards you are dealt, provided they are the same value.  In Pontoon it is effectively open season on the split.  Even the re-splitting of aces gets the nod – a feature of play that is strictly a no-no in Blackjack.
Game Mechanics 
How about the rest of the online gambling mechanics?  Can you hit as often as you like in Pontoon as you can in Blackjack?  Well the short answer is 'no'.  In Pontoon you can hit up to five times and if at that point you hand is not a bust, it is paid out at odds of 2:1 as a five-card trick - a payout that does not exist in Blackjack.  
On the flip side, it is obviously mandatory to stand on five cards in Pontoon.  You however also need a points total of 15 or more in order to stand at any other stage in the game.  This is a rule that does not apply to Blackjack but one that is redundant nonetheless, as opting to stand on less than 15 is clearly not the wisest of strategies.
Dealer's Cards
Another noticeable difference between the two online gambling variants is that in Pontoon, the dealer's cards are both concealed whereas in Blackjack, one is dealt face up and the other face down.  That of course has a direct impact on your decision making as in Pontoon there is no hint at all as to what the dealer is initially holding. 
By this stage you are probably completely befuddled and confused – and quite rightly so.  In the interest of clarity, we have listed how the key variables pan out in Pontoon versus Blackjack right here at Springbok Online Casino:
Key Rule Differences Between Pontoon and Blackjack 
| | | |
| --- | --- | --- |
|   | Pontoon | Blackjack |
| Hit Frequency | Up to 5 x | No Limit |
| Stand | 5 Cards or 15 or Higher | Anytime |
| Split | Any Pair | Only First 2 Cards Dealt |
| Hit After Split | Multiple Times | Only Once |
| Re-Split Aces | Yes | No |
| Double | 1 x | 1 x |
| Hit After Double | No Limit | Only Once |

Now, on to the business side of things.  By that we mean the respective payouts and those telling statistics that speak volumes about the probability of winning ZAR when you include Blackjack or Pontoon into your online gambling forays.
How About the Odds in Pontoon Versus Blackjack?
As online gambling is primarily about banking money, you will obviously want to know exactly how much you can win in the respective games.  In the case of Pontoon, you are paid out at odds of 2:1 for a two-card Pontoon, 2:1 for a five-card trick and 1:1 for a winning hand.  Shift across to standard Blackjack and you will get 3:2 for a two-card Blackjack and 1:1 for a win. 
As far as the odds are concerned, Pontoon is the better online gambling opportunity.  When you factor in the additional payout for a five-card trick, there is a good chance your Springbok Casino account will look healthier when you play Pontoon over Blackjack.
House Edge and Average Return to Player (RTP)
In the context of the advantage to the house, Pontoon weighs in at 0.65% – a figure that is fractionally higher than the 0.54% edge attributed to Blackjack.  What that essentially means is the average payout rate is higher for Blackjack at 99.46% compared to 99.35% for Pontoon. 
In reality, the edge and RTP only make a material impact when you learn to play the game in the mathematically perfect way – and that entails adopting a basic Blackjack or Pontoon strategy.  When you master the strategy, you can lower the edge even further and that is what the pros do; the folk who make a good living out of online gambling.
The Verdict 
At the end of the day there is not much that separates Blackjack from Pontoon.  Both games provide a similar online gambling experience and apart from a few rules that diverge here and there, game play is virtually matched.  What is telling is the odds.  On that score alone, together with the fact that there's an additional way to win in play, Pontoon has to be the best pick!  
Why not see how you shape up against the dealer right here at Springbok Casino?  Registering an account is quick and claiming our Welcome Bonus is easy… so sign up and settle in for a real money joyride!