Which Progressive Poker is the Best Online Casino Game to Play at Springbok?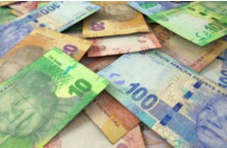 When you sign up at the best online casino what do you get? Heaps and heaps of great paying casino games of course, billed by none other than the progressive jackpot pokers. What are progressive jackpot pokers? They are seriously exciting versions of Holdem and Stud poker, each with an optional side bet-activated progressive jackpot in-play. The secret to success is to focus on the best poker… and in this article we reveal exactly that!
A Comparison of the Calypso Style Progressive Pokers at Springbok Casino
One of the reasons why we are consistently rated the best online casino for South Africans is our eclectic selection of games. Along with a comprehensive collection of fabulously creative high hit rate slots, you will find a suite of table games that range from the conventional to the 'oh wow, how is that' variety! The card games we are focussing on today fall into the latter category and you will soon see why. We are of course talking about Caribbean Holdem and Caribbean Stud, our Calypso style pair of pokers that offer a lot more than rum, reggae and sunshine.
Right, we already know both games are liberally imbued with what can only be termed 'jackpot time'. In fact, they share the same RTG network linked progressive jackpot total that right now is teetering at more than R540k. As we have already mentioned, the jackpot is only available when you click on the progressive slot featuring the skull and crossbones on the gaming interface directly after placing the ante bet. When you do that the skull's jaw bones are wedged open, the eyes turn a murderous shade of red and a side bet valued at R8 is automatically added to the ante wager.
No Winner in the Progressive Jackpot Category
Now for the bit that everyone has been waiting for - and that is what you can win in the respective games when the progressive jackpot is in-play. Well when it comes to the side bet jackpot, there is no winner or loser in the best online casino game category. In fact, the progressive pay table in both Caribbean Holdem and Caribbean Stud at Springbok Casino is precisely the same. A royal flush pays out 100% of the pot which, by the way, is capped at R400k. Hit a straight flush and you will get a 10% slice of the money action. Thereafter, it is only a four of a kind, full house or flush that delivers a progressive payday in the form of R4,000, R800 and R600, respectively.
Ok we have now ascertained that, in terms of the big money prize, neither Caribbean Holdem nor Caribbean Stud claims the best online casino game title. How about the ante payouts? You know, the cash that is paid to players for getting a better poker hand than that of the dealer? Well let's have a look at the respective pay tables:
Caribbean Holdem vs Caribbean Stud - Ante Bet Odds

Caribbean Holdem
Caribbean Stud
Royal Flush
100:1
100:1
Straight Flush
20:1
50:1
Four of a Kind
10:1
20:1
Full House
3:1
7:1
Flush
2:1
5:1
Straight
1:1
4:1
Three of a Kind
1:1
3:1
Two Pair
1:1
2:1
One Pair
1:1
1:1
High Card
1:1
1:1
Caribbean Stud Clinches the Odds Competition
At first glance, the odds appear pretty similar but when it comes to the lower poker hand rankings - the ones that you have a higher probability of actually achieving - and even the straight flush and four of a kind, then Caribbean Stud takes top spot. Let's be frank now, you have a far better chance of hitting two pair up to a full house… and that is where it pays to play Caribbean Stud over Caribbean Holdem.
Obviously, a high card and pair will appear even more frequently in a gambling session but those hands pay even money in both the progressive pokers at Springbok Casino. What that of course means is Caribbean Stud claims the status as the best online casino game in terms of the ante bet odds.
RTP and Edge Stats Go to Caribbean Holdem
Now for the statistical stuff that really is key when choosing a casino game. Ideally you want to play the games that theoretically pay the largest portion of all the wagers back to players in the form of winnings. In other words, the games that have the lowest house edge. This is where is gets interesting and effectively puts the cat amongst the pigeons.
According to the statisticians who calculate these kinds of things, the average payout rate or return to player (RTP) on Caribbean Holdem is 97.84% and the corresponding edge is 2.16%. Compare that to the 94.78% and 5.22% for the RTP and edge on Caribbean Stud respectively and it's a no brainer when it comes to the data.
A Split Verdict
What that essentially tells us is that although Caribbean Holdem pays out winnings at much lower odds, it has a far better average payout rate than its Samba-loving cousin. That of course cements its position on the top of the best online casino leader board when it comes to actual game stats. Right, we are now sitting on the prospect of a split vote. Caribbean Stud wins on odds and Caribbean Holdem on edge and payout rate. That essentially means that neither progressive poker can claim the tile of the best online casino game at Springbok Casino… so what now?
It All Boils Down to Thrill Factor
Gambling is really a personal experience. It should also be a fun experience. Sure, we all want to win money when we play poker at Springbok Casino - or any other game for that matter - but we also want to be entertained. What we are trying to say is it is really up to you to find the best online casino game under the progressive poker label - and that means playing both the games right now and deciding which of them gives you the most thrills. If it happens to pay out a pretty penny, that's great too!
Individual 'Best Online Casino Game' Titles Won by…
Here is a quick recap of the standout features of the respective progressive jackpot pokers that you can play at Springbok Casino - for real money or for fun:
The progressive jackpot pay table is exactly the same in both games
The ante bet odds are richer in Caribbean Stud Poker
The average payout rate is significantly higher in Caribbean Holdem Poker
The house edge is almost two and half times lower in Caribbean Holdem Poker
Sign up at Springbok Casino right away and saddle up for a poker playing adventure that offers the added allure of a progressive jackpot!