6 Ways To Play Blackjack at Springbok Online Casino South Africa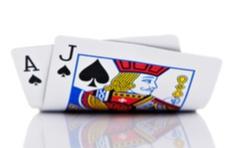 The gambling world is changing quickly. Thanks to technology, players now have many more opportunities to win at different types of games as they play at the online casino South Africa from the comfort of their own homes. There are more variations of old classic games, more types of slots and variety games and betting levels for both VIP high-stakes players and low-stakes gamers alike. 
Nowhere is this more apparent than in the game of blackjack. Blackjack has been enjoyed by gaming enthusiasts for hundreds of years, first in the 18th century French casinos as the popular game of Vingt-et-Un and then later on in salons, casinos and in friendly neighborhood games as the game of blackjack.
When blackjack migrated to the online casino, opportunities were created to create more game options. Today, blackjack players can choose single-deck or multi-deck games, single-deck or multi-deck variations and many other types of blackjack.
Check out some of the most popular blackjack games available today at the Springbok casino. 
Classic Blackjack
Classic blackjack is still the most popular blackjack variation at the online casino.  There are no bells or whistles in this game – you receive one face-down card and one face-up card, place your bet and then compete against the house to see which hand gets closer to the value of 21 without going over. Face cards are worth 10 points, aces are worth either 1 or 11 points and if you get are able to collect 5 cards without going over 21, you win.
Some other blackjack variations include;
European Blackjack
European Blackjack is typically played using between four and eight decks of cards. There is an option for a two-deck European blackjack but it's not generally available at the online casino. Both 10s and face cards are worth 10 points and Aces are worth either 1 or 11. As with traditional blackjack, the player loses his total bet if the dealer has a blackjack. Aces can be split but splitting 4s, 5s or 10-valued cards isn't allowed. After a split the player can double.
The dealer takes his hole card after he's dealt the player's cards and will draw on 16 or less. The dealer always stands on a soft 17. Players have insurance bet options but there are no surrender options in European Blackjack.
Perfect Pairs 21 Blackjack
Perfect Pairs Blackjack is a popular blackjack variation in which players are given the option of placing an additional bet to cover the possibility that the first two cards dealt will be a pair. In a game of Perfect Pairs online blackjack the player receives two face-up cards. The dealer receives one up and one down. As with traditional blackjack, both player and dealer aim to keep taking cards until they get as close to 21 as possible without going "bust." 
To place a perfect pairs bet the gamer must also have placed a wager on the regular blackjack box. Payouts for a perfect pair that's the same suit and the same value is 30 to 1. For a colored pair that's the same suit and the same value the payout is 12 to one. A mixed pair that's the same value but a different color has a payout value of 5 to 1. 
There's an option for an insurance bet worth so if the dealer hits blackjack the player receives 2/1 on the Insurance bet.
Face Up 21
Face Up 21 is also sometimes called Double Exposure Blackjack. It is played with up to 8 decks.  It varies from classic blackjack in that usually the "hole card" – the dealer's second card, is dealt face-down. In Face Down 21 both of the dealer's initial cards are dealt face up. To play, you place your bet and receive your cards. You have five options;
Request a hit.
Stand.
Double down by doubling your initial bet and receiving an additional card, after which you stand.
Split your hand into 2 separate hands if your first two cards are of identical value. Then you play each hand separately.
Surrender by quitting the round.
A player wins on a natural blackjack and the dealer wins in case of a tie. The player can split once on any 2 cards of the same value and can double down on any original hand or on a split hand. The dealer will take a hit on anything up to 16 and will stand on a hard 17 or higher. 
In Face Up 21 blackjack the player can clearly see the dealer's hand, which is in the open. Therefore the player can move on without encountering any nasty surprises. Even money pays out a 1:1 and Blackjack pays out at 1:1.  Insurance bets pay out at 2:1.
Match Play 21
Match Play 21 blackjack is played with 6 decks in which the 10s have been removed, so each deck has only 48 cards. This version of blackjack differs from other variations wherein there's a "double down rescue." In a double down rescue, players have the option to surrender half of their total bet after doubling down.
Super 21 Blackjack
Super 21 blackjack is played similar to a traditional game of blackjack with options for doubling, splitting, surrending and taking an insurance bet.  
Unlike classic blackjack, Super 21 blackjack pays even bets and doubles payouts for diamond cards. Regardless of the dealer's hand, the player wins if s/he has a hand with 6 cards or more under 21 ("six card Charlie") or five or more cards totaling 21.
In Super 21, player blackjack supersedes dealer blackjack. There are options for splitting up to four times and for doubling after a split. Splitting and doubling is also good for aces and the player can surrender after doubling. In a split, the ace plus a ten or face card is considered a "21" -- not a blackjack.