Online Casino Games Tips: When to Surrender in Blackjack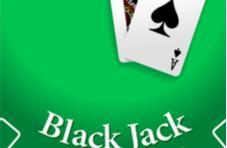 In the wider world, surrender has all sorts of negative connotations – cowardice, weakness and failure.  In the context of online casino games, it is a different proposition altogether!  When the surrender option is used strategically in blackjack, it can actually lower the house edge in your favour.  Anybody who knows anything about online casino games is only too aware of the consequences of achieving exactly that! 
Surrender: An Advantageous Player Rule in Blackjack  
How much do you know about throwing in the towel or waving the white flag at the online casino?  Truth be told, the surrender option is one of the rules in blackjack that really is advantageous to you, the player.  It allows you to forfeit your hand at a cost of only half the original wager.
What is key here is the fact that there are different types of surrender.  According to one type of surrender rule, you are within your rights to relinquish your hand immediately after the initial cards are dealt – and before the dealer has checked for blackjack.  
In the other, you only have the benefit of surrendering when the dealer is holding a natural blackjack.  For those of you who do not know what a natural blackjack is… it is a hand consisting of an ace and 10-value card that is created by the first two cards that are dealt.
Why is Surrender Beneficial to Players
When you surrender in a fight, it is usually because you know you have lost the battle – or you are in the process of losing.  It gives you a safer way out of what is potentially a deadly predicament and there's no shame in admitting defeat.  You may lose face – but you are unlikely to lose your life… or any of your body parts for that matter!  
When you play online casino games at Springbok Casino the sentiment is basically the same.  When you surrender you are aware that the cards you have been dealt in your blackjack game have zero chance of beating the dealer.  By surrendering, you are cutting your losses by losing half, rather than the entire ante bet.
What Types of Surrender Are There in Blackjack?
In blackjack there are two types of surrender – early surrender and late surrender.  The early surrender rule allows players to forfeit their initial two-card hand on the basis of any dealer up card.  When the late surrender rule is in-play you can only throw in your cards when the dealer holds a two-card blackjack – an ace and a ten, or an ace and a face card (Jack, Queen or King).  Only one or the other surrender rule applies to a particular blackjack game online and one game won't have both rules.
Best Blackjack Surrender Strategies at the Online Casino 
When you play online casino games like blackjack, you can actually learn how to play the games to perfection.  How?  Well, there are detailed strategies that outline exactly when it is best practice to hit, stand, double or split based on the cards on the table.  As the surrender option is part of the rules in blackjack at some casinos, there is also a defined strategy that covers that particular part of play.  Here are the best early surrender and late surrender strategies, respectively:
Early Surrender Best Play Blackjack Strategy 
The only time you should consider surrendering your hand early is when:
The dealer's up card is an ace and you are holding a hard total of 5, 6, 7, 12, 13, 14, 15, 16 or 17
The dealer is showing a 10 or face card and you have a hard total of 14, 15 or 16 or a pair of sevens or eights
The dealer's revealed card is an ace and you have been dealt one of the following pairs – three, six, seven or eight
Late Surrender Best Play Blackjack Strategy
Always opt for a late surrender when:
The dealer shows an ace, face card or 10 and you have a hard total of 16
The dealer's up card is an ace and your hard hand totals 15 or 17
Note that the last strategy directly above does not apply when the dealer hits on soft 17.
Do Springbok Online Casino Games Have the Surrender Option?
At Springbok Casino the information about the surrender rule is largely academic.  The reason is, of course, that in both the Blackjack and European Blackjack online casino games that are available in our download, instant play and mobile casino, there is no surrender.  That does not mean they are not potentially lucrative and fun to play.  It simply means that you can't lower the house edge by surrendering half your bet when you know you are on a hiding to nothing!
What you can do – and we strongly suggest you follow up on our advice – is to learn how to play blackjack in the mathematically correct way.  That of course entails downloading and memorising the basic blackjack strategy table that you can easily find online. 
Better still, you can print the table out and have it next to you as you play the best ever RTG online casino games right here.  That way you can refer to the premium play strategy in black and white as the game unfolds.  Now that is helpful advice from us to you! 
Sign Up at Springbok Online Casino and Play Blackjack for Free
Another point we would like to make is all our online casino games are readily available in both the fun and real money modes.  What that of course means is you can perfect your blackjack strategy in the free play mode and then upgrade when you feel you are accomplished enough to risk your hard-earned cash.  What is more, there is a multi-tier welcome bonus to incentivise you to deposit, bet and play blackjack online.  Who knows?  You may hit a hot winning streak!