Do the Rules in Blackjack Have an Impact on the Payout Rate?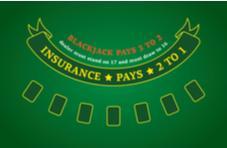 When it comes to game play, blackjack is a straight forward card comparison game.  Dig a little deeper and you'll discover all sorts of variables that can affect your overall win rate.  The trick is to focus on stuff like the rules and the number of decks in-play as they can influence how much you win or lose at the best online casino in cyberspace!
Look Out for the Favourable Player Rules at the Best Online Casino 
What differentiates one blackjack variant from the next?  Besides the side bets, bonus payouts and extra ways to win, the dealer and player rules are essentially the game changers.  In some cases, the rules are favourable to you, the player.  Provided you play the game in the theoretically perfect way – and by that we mean according to the blackjack strategy aligned to a particular variant – the rules can actually lower the house edge.
Fewer Decks Mean Greater Probability of a Blackjack 
In addition to the rules, the number of decks of cards used in a game is of paramount importance.  Why?  The probability of hitting blackjack is higher when there are fewer decks in play.  According to the mathematicians who calculate probability, there is a 4.75% chance of achieving blackjack with six decks in play.  In variants that use just one deck of cards, like Single Deck Blackjack, the probability rises to 4.83%. 
What is more, the advantage to the house increases along with the number of decks used.  When there are two decks rather than one deck in-play, the edge rises by around 0.35%.  Although these kinds of statistical discrepancies may not seem all that significant, they can make a material difference to your Springbok Casino account over the long term.
Best Blackjack Rules for Players
What are the types of rules that are favourable to players?  Interestingly enough there are several blackjack rules players can exploit, some of which apply to the games featured right here at the best online casino for South Africans.
Here is a breakdown of the blackjack rules that can be advantageous to players, the ones you should actively seek out if you are serious about lowering the house edge and maximising the overall payout rate:
Dealer Stands on Soft 17
This rule is basically self-explanatory in that the dealer has to stand on soft 17 – and that is a hand containing an ace and one or more cards totalling six.  With this rule on the table you will win the round with hand values of 18 and above, provided they do not go over 21.  
In a standard eight-deck game when the dealer stands rather than hits on soft 17, the house edge is 0.5% as opposed to 0.7%.  At Springbok Casino the only variant where the dealer stands on soft 17 is European Blackjack.
Blackjack Pays 3:2 
Although you may think the payout for a blackjack is always 3:2, there are variants that award the perfect blackjack hand with lower odds.  Fortunately, the vast majority of blackjacks that you can play right now at the best online casino ZA offer the traditional 3:2 odds. 
Early Surrender 
Early surrender basically allows you to throw in your hand at a cost of half your wager before the dealer checks for blackjack.  It is a helpful strategy to employ when you are dealt a dud hand and the dealer is showing an ace or ten value card.
By surrendering before the dealer peeks at the face down card, the house edge is reduced by approximately 0.06%.  The only two variants at Springbok Casino that do offer the surrender option are Super 21 and Match Play 21, both of which permit players to surrender at any time… and that is as good as early surrender.
Double Down on Three or More Cards
The double down feature usually allows you to double your wager for just one more card.  At most casinos – including Springbok Casino – you can only double down once on the first two cards.  On the rare occasion, you may find blackjack games that do allow you to double on three plus cards but they are usually at land-based gaming halls in Las Vegas rather than right here at the best online casino.
Draw More than One Card to Split Aces
Along with doubling down, hitting and standing, splitting two identical cards into separate hands is a key part of the play in blackjack.  Under normal circumstances you can usually draw multiple cards to each hand but when it comes to splitting aces, the draw is limited to just one more card per hand.
If you are lucky enough to find a game that does allow you to draw more than one card to split aces, be sure to bookmark it and share it with your friends.  As a rule, it is almost unheard of and one that has the potential to lower the house edge by as much as 0.14%.
What are the Basic Blackjack Rules at Springbok Casino?
In the interests of expediency, we have listed the basic blackjack rules that pertain to the vast majority of games featured at Springbok, the best online casino by far:
Blackjack pays 3:2 with the exception of Super 21 and Face Up 21 that pay even money
Insurance pays 2:1
Dealer hits on soft 17 
Double once anytime
One card dealt to split aces
You now know certain rules in blackjack can lower the house edge.  That of course means they can enhance the average return to player (RTP) or payout rate.  What is worth bearing in mind is even when the rules are not necessarily beneficial to players, the overall advantage to the house, as it pertains to blackjack, is negligible when compared to other gambling genres.
Average Blackjack Payout Rates at the Best Online Casino
Here are the RTPs of the respective blackjack variants featured at Springbok Casino:
Blackjack – 99.46%
Blackjack and Perfect Pairs – 99.46%
Suit Em Up Blackjack – 99.46%
European Blackjack – 99.35%
Pontoon – 99.35%
Match Play 21 – 99.27%
Face Up 21 – 99.25%
Super 21 – 98.94%
If you want to capitalise on a gambling category renowned for its awesome payout rate, register an account at the best online casino – Springbok Casino – and hit the virtual blackjack tables… right away!