Best Blackjack Variations for Adrenalin-Infused Online Gambling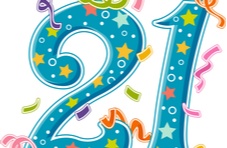 Considering the year we are all having, isn't it time to inject a bit of F-U-N into online gambling?  There is no better way of doing precisely that than by dabbling in the more thrilling versions of blackjack. 
What do we consider thrilling in the context of 21?  Well, here are a few of the blackjack variants that are turning heads…  and breaking hearts!
What Makes a Good Blackjack Variant Great?
As you are undoubtedly aware, blackjack is a simple comparing card game.  Your objective is to accumulate cards that are as close or equal to 21.  One of the standout features of this online gambling staple is the speed at which the game rounds are executed. 
Once you have gone through the motions of hitting, standing, splitting, doubling down and only occasionally surrendering, you either beat the dealer, the dealer beats you or the hand is a tie.  Bust hands are part of that equation.
In the standard format of the game that you can play right here at Springbok Casino, you get paid at odds of 3:2 for a blackjack, insurance pays 2:1 and all other winning hands deliver even money.  That is about it – that is in the conventional form of the game in any event!
Pimped Up Online Gambling for Blackjack Buffs
In an attempt to up the proverbial ante, game developers have created all sorts of variations of classic blackjack.  What makes a good online gambling opportunity great?  How about the insertion of bonus pays, tempting side bets and modified game play into the action?
It is these elements that we are going to pay close attention to as we unravel the mysteries of the best blackjack variants in 2020 – two of which are available now at Springbok Casino!  Here goes:
Power Blackjack – Where Doubling and Splitting is Powered Up!
In this juicy online gambling proposition, the double down and split options have been injected with serious thrust.  In addition to the normal rules that apply to the player actions, you can choose to Power Double on a two-card 9, 10 or 11.  That entails placing an additional bet equal in value to the original wager. 
What do you get in return?  Simply put, you in essence get two bites of the cherry.  If you don't like the third card you are dealt, you can request another card.  What is more, you can split on 15 or 16 even if the cards don't match – and that move is known as the Power Split.
How does the game compensate for these player-centric rules?  The dealer pushes on 22 and that is bad news all round.  What is the impact of the 22 push on the payout rate and house edge?  Not all that much, as the respective stats are 99.45% and 0.55% – and that is pretty average for the online gambling category called blackjack!
Blackjack Switch – Swop for a Shot at Blackjack 
In this variation of the online gambling classic you are dealt two hands instead of one.  What is the point of that?  Essentially, you can swop the last two cards dealt to each hand around in an effort to improve your chances of winning.  That is one cool aspect of Blackjack Switch.
The other is the optional Super Match side bet that is based on the initial four cards you are dealt.  When they create a winning poker hand, you are paid out at sumptuous odds.  Take a look:
A pair pays 1:1
Three of a kind – 5:1
Two pair – 8:1
Four of a kind – 40:1
What is the drawback with the optional side bet?  It has an edge of 2.55%...  and that is hefty in anyone's estimation.  There is another catch – blackjack only pays even money and the dealer pushes on hard 22!
Match Play 21 – Get Big Bonus Pays at Springbok Casino
Match Play 21 is one of nine awesome blackjack variations featured at Springbok Casino.  It is a bonus blackjack that dares to be different.  Besides the fact that all the 10 value cards have been stripped out of the pack, the game play and payouts are standard across the board… with one exception.
When you hit seven – and six and eight – in virtually any combination you are deep in the money.  In fact, you can get paid out at odds of up to 40:1 when you play Match Play 21 at Springbok Casino ZA!  Factor in an average payout rate of 99.27% and an edge of just 0.73% and it is happy days when you indulge in online gambling at Springbok!
High Streak Blackjack – Hot Steaks Pay Out Plenty 
The big deal about High Streak Blackjack is it rewards you for winning consecutive hands.  Along with the usual payouts allocated for a natural blackjack and winning insurance bet, this online gambling game has an optional side wager capable of delivering sweet odds.
Your objective is to win as many back-to-back bets as you can.  Do that and you can bag up to 10:1 over and above the standard pays. On the downside, the edge on the side bet is around 5.6% and that can be a deal breaker for the savvy players among us! 
Suit Em Up Blackjack - It's a Two-Card Suit Out!
Suit Em Up Blackjack can be found under the Table Games tab at Springbok Casino.  It's a captivating blackjack that pays the usual 3:2 and 2:1 for blackjack and insurance respectively.  What is more, you can bank some serious moolah when you match the suit of your two opening cards.
In order to cash in to the big time, there has to be a side bet in play.  For the same cost of your original wager you could be better off to the tune of 60:1.  Say what?  Yup, suited aces pay out the mega money prize but you can win equally enticing amounts of money when you hit a suited blackjack (10:1), a suited pair (5:1), suited 11 (3:1) or any suited cards (2:1) for that matter. 
Find a Suite of Blackjack Variants Now at Springbok Casino 
Whoever said online gambling was dull surely hasn't played blackjack at Springbok Casino!  More specifically, they certainly haven't tried their hand at the high hit rate variants that didn't make it onto the best blackjack variations list for 2020…  Games like Super 21, Face Up 21, Pontoon, European Blackjack and Blackjack and Perfect Pairs!
Now that you know a bit more about the other exciting ways that a 21 hand value can bag you a win, why not sign up at Springbok Casino now and add a big splash of magic to your life!