7 Reasons to Play Blackjack at Our Top-Ranked Kiwi Online Casino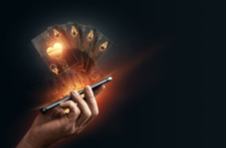 As the best Kiwi online casino, we feature a wide selection of online casino games – none more exciting than blackjack.  It is a casino game bred for players seeking a more cerebral gambling opportunity.  Play your cards right and you too can be a winner.
Do you want to know why we rate blackjack so highly?  Here are 7 good reasons to sign up at Springbok Casino, hit the Table Games tab – and load blackjack onto your gaming device!
Reason #1 – Benefit from a Pretty Spectacular Payout Rate
What is the key indicator of a player-friendly online casino game?  The long-term average payout rate – otherwise known as the return to player or RTP.  The higher the rate, the better the chances are of hitting a string of wins.
When it comes to this critical gaming component, blackjack is right up there with the best.  In fact, the 99.46% payout rate assigned to our Kiwi online casino blackjack is hard to beat.  Only the video poker games are in a similar league!
Reason #2 – Enjoy Simple Game Mechanics
Skill-based casino games have a reputation for being complex and difficult to master.  When it comes to blackjack, nothing could be further from the truth.  All you have to do is beat the dealer by accumulating cards with a cumulative total of 21 or less.  That is it!
There are no overly complicated rules to memorise or strategies such as card counting to learn.  In any event, in the virtual gambling realm, card counting as a tactic is out.  If you're wondering why this is, here's why…
There are typically six to eight standard decks of playing cards in the virtual shoe, and that makes it impossible to keep track of the low versus high cards.  What is more, the cards are automatically shuffled after each game round.
When you gamble on the outcome of online blackjack hands, learning how to intuitively make the right moves will benefit you more.  That said, if you really want to maximise the odds, intuition alone won't cut it... which brings us to the next reason to play blackjack online at our star-rated Kiwi online casino.
Reason #3 – Adopt a Universal Blackjack Strategy That Applies Across the Board
If the actual game mechanics of blackjack are simple, the basic blackjack strategy is too.  What is more, you can use exactly the same strategy for virtually all the variants of online blackjack featured right here at Springbok Casino – the number one Kiwi online casino.  How is that possible?
Besides a few lucrative side bets, the core of all the games is essentially classic blackjack.  When you adopt the basic blackjack strategy – which tells you precisely when to hit, stand, double down or split – you can actually increase the probability of winning.
What that effectively means is the average payout rate goes up and the house edge goes down.  Now that is a gratifying thought!
Reason #4 – Select from Multiple Online Blackjack Variations
The blackjack at Springbok Casino is available in the classic format and in a host of creative variations like Blackjack and Perfect Pairs, Suit Em Up Blackjack and Pontoon.  You will find games with slightly different rules and payouts, and games with side bets that pay out at awesome odds.
You ideally want to the play the blackjack variants that have rules which favour you, the player, albeit it ever so slightly.  At our Kiwi online casino that means playing blackjacks that pay 3:2 for a natural and have six or fewer decks in the shoe.  If you are lucky, you may just find a game where the dealer stands on soft 17!
Reason #5 – Dip Into Instantly Available Online Blackjack 24/7
One of the advantages of playing blackjack at our Kiwi online casino is the fact that it is always available.  Unlike the brick-and-mortar casinos where you typically have to wait for a seat at a table, you have exclusive access to whatever blackjack variant catches your fancy, night and day.
At Springbok Casino there are no fixed operating hours, bawdy bouncers or limits to the number of people we can let through our virtual doors.  Blackjack games – and the 350 or so other online casino games – are available night and day… at the click of a button or tap of the screen!
Reason #6 – Find Low and High Stakes Blackjack Bets
Our mission at Springbok Casino is to cater for everyone – and that is precisely why we offer blackjack with generous table limits.  Depending on your appetite for risk, you can stake R2 up to R500 per hand.
We do, however, strongly advise you to err on the side of caution and play a low to medium stakes game.  That way, you can extend your gaming sessions at Springbok Kiwi online casino and come away with a betting bankroll that is still largely intact!
Reason #7 – Set Your Own Pace… Slow and Easy
By now, you probably know blackjack requires a combination of luck and skill in order to win.  The cards you are dealt is where the luck comes in.  You can get dealt perfect cards or real duds… but there is nothing much you can do about that.
The decisions you make based on the value of your cards against the dealer's up card, are, however, only yours to make.  When you take the time to assess the cards on the table and consult the basic blackjack strategy chart, you will have a genuine chance of hitting back-to-back winning hands.
When you play blackjack at our award-winning Kiwi online casino, there are no extraneous pressures to put you off your game.  If you want to, you can take all the time in the world to play just one hand… perfectly.
It is only once you have mastered the finer points of blackjack that we suggest you pump up the turnround time.  Until then, take each hand as it comes, slow and steady, and you will find the balance in your Springbok Casino account remains stable!
Why Play Blackjack Online at the Best Kiwi Online Casino?
An RTP of 99,46%
An edge of 0.54%
A slew of 

online casino bonuses

Play in the real money and free play modes
Available around the clock
Developed by 

Real Time Gaming (RTG)

 – one of the Big Five casino software suppliers
With seven good reasons – and a point-by-point breakdown of why you should play blackjack at our Kiwi online casino – it makes more sense than ever before to sign up and play at Springbok Casino today!