Which Blackjack Games are Available at Springbok Mobile Casino?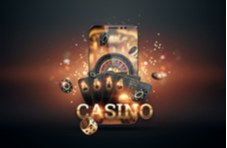 As is befitting of the best mobile casino for South Africa, Springbok Casino supplies both standard and side bet blackjack games for digital gamers.  All are optimised for the small screen and compatible with key operating systems, including Android and iOS.
Agile, Responsive and Optimised for the Digital Platform
What that of course means is that the bet, deal and action buttons, together with the chip values, are super-sized and instantly responsive to your touch.  Due to the simple game mechanics of blackjack, it is one of the easiest and most fulfilling remote casino games to play on the mobile channel.
Once you have placed your bet, or bets, the cards are dealt to determine the outcome of, first, the side bet component, if there is indeed one, and then the main game.  It is as simple as that.
Find Mobile Blackjack for All Types of Players at Springbok Casino
Besides offering streamlined and seamless performance, our small selection of blackjack variants has intentionally been chosen to provide a versatile digital real money gaming experience – appropriate for all types of players.
Our standard version of Blackjack is suitable for conventional bettors who pursue the best mobile casino games in terms of odds, probability, edge and average payout rate, or RTP.
Players seeking additional action, linked to potentially humungous payouts, are equally well catered for with a choice of two side bet games – Blackjack + Perfect Pairs and Suit Em Up Blackjack.
What are the Standard Odds and Rules in the Main Blackjack Games?
In terms of the payouts in the main game – which is standard across all three titles featured at our top ranked mobile casino for South Africa – all offer 3:2 for a natural blackjack, even money for a winning hand and 2:1 for a successful insurance bet.
What is more, all the Springbok Casino blackjacks are governed by the same rules, which are:
Dealer hits on soft 17
Double down permitted on any two initial cards
Only one card is dealt to split aces
There is one exception.  When you play any of the three blackjack titles on your phone or tablet, you can only split once, regardless of the value of the pair.  This rule applies exclusively to the mobile platform, largely because of the limited size of the screen.
What Differentiates the Side Bet Blackjacks Springbok Casino?
Before we get into the differences of side bets at the best mobile casino for South Africa, here are the commonalities.  Both variants offer optional side bets on the first two cards you are dealt.  The value of the side bet is entirely your choice.  It is placed at the same time as the primary bet.
In Blackjack and Perfect Pairs, the side bet wins when the opening two cards are one of three types of pair.  In Suit Em Up Blackjack, you need to hit one of four suited options to be in the money.  Once the side bets have been settled, you move on to the main game.
What Can You Win for the Respective Blackjack Side Bets?
The quick answer is… quite a lot!  In fact, the top prize across both variants is 60 x the wager – and that is a heap of cash when you take the available chip values and maximum R500 table limit into account.  Do the quick math – and you can bank up to R30,000!
Even when wagering a perfectly respectable R2 to R10 per game round – which is also proof that these games are not reserved for high rollers only – the top prize tips the scales at R120 to R600.  Now, that is a great ROI in anyone's estimation.
What are the Chances of Hitting a Pair of Suited Aces?
At this point, it is probably a good idea to look at the real odds of hitting two aces of the same suit in the opening deal at Springbok Casino.  The probability of being dealt a pair of suited aces is calculated according to the number of decks in-play.
In Real Time Gaming (RTG) developed blackjack – which we feature at the #1 mobile casino for South Africa – six decks are typically in the virtual shoe.  As a result, you have a 1 in 870 chance of hitting suited aces.  That, my friends, is a long shot – hence the 60:1 payout.
Right, now for the more achievable hands, albeit ever so slightly.  Here are the side bet paytables of Perfect Pairs Blackjack and Suit Em Up Blackjack, respectively, together with brief comments on probability.
Blackjack and Perfect Pairs Side Bet Odds
25:1 – perfect pair – and identical pair in rank and suit
12:1 – coloured pair – a pair in either black or red
6:1 – mixed pair – a pair consisting of one red unsuited card and one black unsuited card
What are your chances of hitting one of the three pairs with the standard six decks in play?  In this scenario the probability mirrors the odds.  In other words, you have a 1 in 25 chance of hitting a perfect pair, a 1 in 12 chance of being dealt a coloured pair and a 1 in six chance of getting a mixed pair in the first two cards.
Suit Em Up Blackjack Side Bet Paytable
60: 1 – suited aces
10:1 – suited blackjack
3:1 – suited pair
2:1 – any two suited cards
As for the odds of getting a suited blackjack in a six-deck game, there is a 1 in 84 chance… and that is considerably higher than the odds reflected in the payout!
Which Mobile Blackjack Game Has the Best Payout Rate?
If you are serious about banking a bit of cash at our mobile casino for South Africa, there is one other statistic to consider over and above the odds and probability.  We are, of course, referring to the average return to player – or the payout rate.
As you now know, all three digital blackjack variants at Springbok Casino have precisely the same main game.  As a result, the average payout rate is matched at 99.46%, which is one of the highest RTPs at the casino.
How about the side bet components?  What is the average return on them?  The Perfect Pairs side bet has an RTP of 93.86%, compared to 96.59% for the Suit Em Up side bet.
What that of course tells you is that Suit Em Up Blackjack is the better game in terms of average winnings over the long term – but none of the statistics take an element called 'luck' into account!  So, odds and stats aside, sign up at our mobile casino South Africa and see why Springbok Casino remains the #1 choice in digital gambling!