Raise Bets in BJ & Springbok Casino No Deposit Bonus Codes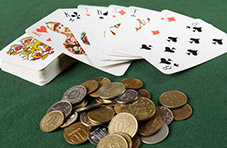 What is the best use of Springbok Casino no deposit bonus codes? There are many but playing blackjack online for free is most definitely one of them! When you know the sweet spots of the game, you can strategically beat the edge – and even bank a few bucks on the side in the process!
The Sweet Spots in Online Blackjack
What are the sweet spots in online blackjack? They are factors like knowing when to raise the stakes. When you get that taped, your win rate is likely to improve, and with it, the size of your bankroll. That sounds like a sweet deal overall!
In the world of real money gaming, raise bets are typically associated with playing poker, like Texas Hold'em or Omaha. They are bets made by one or more players in the same betting round – and the objective is to increase the existing wager.
In poker, raising is one of five betting decisions. The others are checking, betting, folding and calling. When you raise, you up the stakes and in doing so, you put more money in the pot. Players usually raise when they are holding good cards.
When you play blackjack at Springbok Online Casino, you are up against the dealer. It is a one-on-one card comparison game. Gameplay is limited to just four options – stand, hit, double down or split. At some gaming platforms, a fifth option known as early or late surrender is available.
Why Blackjack is the Best Choice for Springbok Casino No Deposit Bonus Codes
The key to winning money is to know how to best leverage the Springbok Casino no deposit bonus codes. So, how do you get the best possible outcome from the free cash? It's simply – you play the games that offer the best odds of winning. RTG online blackjack is one such game.
Here is why blackjack makes the perfect go-to game for Springbok Casino no deposit bonus codes:
The 3 to 2 payout for a blackjack.
Even money for all winning hands.
Double on any initial two cards.
An average payback percentage of 99.46%.
The 0.54% advantage to the house which, in this case, is Springbok Online Casino.
The ability to beat the edge using the perfect blackjack strategy.
In blackjack, you can raise the stakes in two ways. You can double down on the first two cards you are dealt. You can also split a pair and play the hands separately. Both involve an extra wager equal in value to that of the initial bet.
Here is what you need to know about the double and split options in blackjack. When you make the right decisions, you can cash-in. When Springbok Casino no deposit bonus codes have fuelled your player account, the rewards are so much richer!
The Dos and Don'ts of Doubling in Online Blackjack
In blackjack, the double option allows you to win double the money for the double the stake. When used strategically, it can keep you in the game for longer. That said, if you have not bothered to memorise the basic strategy, the injudicious use of the double option can be lethal.
There is one key rule to doubling at Springbok Online Casino. First off, you have to be pretty sure you have the ammunition to beat the dealer. You can assess the risk by comparing your opening two cards with the dealer's up card.
Generally, doubling is a no-no when the dealer shows an ace. Similarly, when you hold a hard hand totalling 12 or above, it is not the time to raise the stakes. In the first scenario, there is a good chance of a dealer blackjack. In the second, the odds of busting are high.
It is a good time to double down in online blackjack when you are holding:
hard 11.
hard 9 or 10.
soft 16, 17 or 18.
Soft hands are hands containing an ace. As you are no doubt aware, aces count as either 1 or 11. Now that you know when and when not to double, here is a free tip. The very best time to double is when your betting bankroll is funded by one of our Springbok Casino no deposit bonus codes!
When to Split in RTG Blackjack
The split option allows you to split a pair into two separate hands. A cost is extracted in the form of an additional bet, equal to that of the initial bet. By raising the stakes, you have two chances of hitting a blackjack or beating the dealer.
As with all the gameplay in online blackjack, there are times when you split, and times when you don't. Splitting a pair of aces is a no-brainer. It gives you a second bite at the cherry – which, in this scenario, is the 3 to 2 payout for a natural blackjack!
Having the option to re-split aces it a great option to have, for obvious reason. That said, very few online casinos offer this option. As with most of the rest, you will find you can't pull off that particular move at Springbok Online Casino. Aside from that, it is important to bear in mind that only one card is dealt to split aces.
Splitting aces isn't the be-all and end-all though – there are other strategic splits that can work in your favour. One such other strategic split involves a pair of eights. Rather than being forced to play a total of 16, there is a good chance of getting 18 due to the number of 10-value cards in a deck. In online blackjack, 18 is a winning hand more often than not.
On the flip side, splitting low pairs is just about as risky as investing in a new business through crowdfunding. You will be left with two poor hands at double the cost. Similarly, splitting a pair of nines (18) or tens (20) is obviously out. So too is a pair of fives (10) – a hand which is better suited to double down on.
How to Redeem Springbok Casino No Deposit Bonus Codes
At Springbok Online Casino, getting your hands on free cash is easy. The first step is to register an account online, be it on your laptop, tablet or smartphone. As a sign-up and registered member of the Springbok community, you can login, visit the cashier – and click on 'Redeem Coupon'.
The Redeem Coupon section is where you enter all the Springbok Casino no deposit bonus codes destined to come your way. That said, the spot isn't exclusive to our no deposit bonuses. All free offers with a corresponding code can be claimed in exactly the same way!