10 Basic Tips for Playing Online Blackjack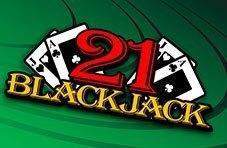 At first glance, Blackjack looks like an easy game with relatively simple rules. That is both true and wrong. Blackjack is a skill-based game which is quite easy to learn but it takes a while to master. While there is no big secret which will guarantee you win every time, following the basic Blackjack strategy can significantly reduce house edge. If you've heard about players winning big by counting cards, know that when gambling in an online casino this is a useless exercise, as each round is played with freshly shuffled deck. Knowing the strategy and not deviating from it, however, can increase the RTP significantly. Here are a few tips which can help you enjoy this exciting game even more and potentially walk away better off than you were to start with.
Set Your Bankroll
This will always be our number one advice, whichever of the online casino games you choose to play. Set a fixed amount you're ready to wager, and do it before you take a virtual seat at one of the Blackjack tables. Should you happen to spend it all, walk away. Don't bet on the next hand to be a big winner which will recover all your losses, it's not likely to happen.

Know the Game
There are many interesting variations of Blackjack that you'll want to check out. Each comes with a slight difference in rules, and some also offer optional side bets. Apart from the Standard Blackjack, at Springbok you can also enjoy European, Perfect Pairs, Face Up 21, Match Play 21, Super 21 and Pontoon. Whichever you choose, it's important to familiarise yourself with the rules and payouts involved.
Choose Table that Matches Your Bankroll
Blackjack tables might come with different limits so make sure to check what they are before launching the game. The limits have to correspond with your bankroll, so if you've decided to wager a total of R1,000, don't sit at a Blackjack table featuring a minimum R300 bet. Even if you apply the strategy to a t, it will not allow you to play enough  hands to produce profit. As a rule of thumb, you should be able to place a minimum of 40 bets with the cash you have available.
Make Use of the Bonuses
Playing Blackjack online is convenient in many different ways, but also allows you to double or even triple your bankroll with the help of casino bonuses. Springbok provides generous offers to both new and regular players, so why not take advantage and inflate those R1,000 you were going to wager in the first place?
Always Stick to the Strategy
In the heat of the moment, you might believe your gut is telling you something which is completely opposed to the basic strategy. Don't give in! Strategy is your best friend when a game of Blackjack in concerned, so make sure not to get caught in all the excitement and let go of common sense. Applying the basic strategy does not guarantee you will win, but if used correctly, it will greatly increases your odds.
Get Help, You're Not Alone
You don't have to commit all strategy rules to the memory, and this is one of the many benefits of playing Blackjack online. Find yourself a good strategy chart and keep it handy while gaming. There are many sources available online so take time to check them out and pick the one which you find easy to follow.
Winning and Losing Cycles
Be prepared to experience winning and losing cycles and don't get discouraged should you bust or lose to the dealer a few hands in a row. You might want to consider adapting the amount of cash you stake, instead of betting flat. When on a losing streak, decrease your bets; when winning, inflate them.
Single Hand or Multi Hand?
Playing multiple hands against the dealer will not provide you with an advantage, it's more of a way to speed things up. Instead of  playing for a longer period of time, engaging in a Multi Hand Blackjack variant will let you play more hands faster, but will not directly impact your chances of winning.
To Split or Not to Split?
If you're holding a pair of 8s or Aces, split them. A pair of 8s totals 16, making it the worst Blackjack hand, and the basic strategy will instruct you to stand most of the time. Don't split pairs of 10's or 6's. A pair of 10's make a very strong hand which you will not want to risk. Splitting a pair of 6's will likely give you the worst possible hand you can get.
Practice, Practice, Practice!
In the end, it's all about the practice. Use free play mode to try the game out without the risk of incurring huge losses. Only once you feel comfortable with it, start placing your bets.
Finally, while it's nice to walk away with a profit, don't forget to have fun while playing. Springbok mobile casino makes it possible to take your favourite Blackjack games with you wherever you go.