How to Play the Cover the Table Roulette Strategy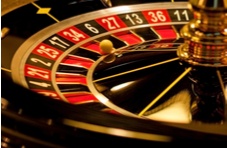 Some roulette players adhere to the cover the roulette table strategy (also called "cover all bases" strategy) because, on the face of it, it seems simple – cover all of the bet options and you're sure to win. Regardless of whether you're playing at the Live casino or the online casino you should know that before you adopt the cover the table strategy, it's worthwhile to do a little research. Covering the table with casino games bets is not going to compete with the multitude of outcomes which the roulette wheel offers.
You can make money on every spin but you'd probably lose more than you would win. However, there are some types of Cover the Table betting practices that can offer you a successful roulette gaming adventure.
Six Best Options to Cover the Table
There are, basically, six different ways of covering the table in which you minimize your losses and maximize your wins.
Cover the Table with 35 numbers – Covering the table while betting on 35 numbers is probably the riskiest

 

way of covering a large part of the table. If you wager $1 on 35 different numbers your total bet will be $35. While you do win more bets that you lose, the losses are bigger than the wins. Every win returns a profit of $1 while every loss involves a loss of $35. In order for this to be a winning strategy long term, you would need to achieve 36 wins for every loss. In the long run, that's not very likely.


Cover the Table with 17 Splits – A Split bet is a wager on two numbers that are located next to each other on the roulette table. If you place 17 Split bets you will have covered 34 of the 35 numbers. This bet has the advantage that you only need to wager $17 to cover 34 numbers, even though your profit will still be $1 if you win. The risk is slightly greater that with a Cover the Table With 35 Numbers Bet but the outlay is less than 50%.


Cover the Table with 11 Streets –  A Street bet involves a wager on three numbers that form a "Street" on the betting table – for instance, 1, 2, and 3, 4, 5, and 6, 7, 8 and 9, etc. If you bet on 11 Streets then you will be covering 33 numbers.


Cover the Table with Double Streets (Lines) – Double Street bets, also known as Line Bets, involves bets placed on two streets together, or on half a Dozen. By betting on five Double Streets at one time, the bets will cover 30 numbers


Cover the Table with First 18 Plus Third Dozen – This bet combines a bet on the first 18 numbers with a bet on the last dozen numbers. With a bet like this you cover a total of 30 numbers and win $1 when either of the bets win. This bet can also be reversed so you have the chance to bet on the first dozen and then the last 18 numbers (19 – 36). 


Cover the Table with 2 Columns and 4 Splits – this "mix and match" allows you to bet one value on any two Columns and another value on four Splits that are in a Column on which you have not wagered. If you bet $5 on each column and $1 on each split you will win $1 every time your columns hit and realize a $4 profit if you have a hit on one of your split bets.
Some knowledgeable players increase their chances of experiencing profitable roulette wins by combining the Cover the Table strategy with the La Partage version of European Roulette. In a La Partage game, if the spin results in a green zero, part of the stake is refunded to the player on a loss, as opposed to a regular roulette game where the casino collects the entire bet.