Combining Exotic Travel With Casino Roulette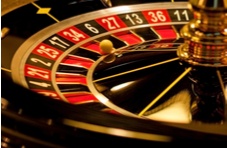 It's great to take time off, relax and travel around the world.  Many people enjoy varied travel options – scenic city tours, cruises, eco-tourism, hiking and other types of adventures. Some people duck into a casino while they're traveling with the hope that they can make a little money along the way.  Others plan their trips around gaming events. 
Regardless of whether you prefer high-end travel amenities or a bit of "roughing it", you can find the best online casino (Springbok, of course....) and land-based roulette opportunities in some of the world's most exotic locales.
Caribbean
If you go to a Caribbean casino you can play roulette against a stunning backdrop of powdery white beaches and deep blue waters. You have a wide range of activities that you can enjoy during the daytime – scuba diving, hiking, swimming and eco-tourism opportunities. In the evening you can choose your favorite casino for some action-filled roulette entertainment.  There are world-class casinos throughout the Caribbean including in Aruba, Puerto Rico, Jamaica, Barbados and the Bahamas.
If you're in the Bahamas, be sure to take a break and take a ride on the exhilarating  "Leap of Faith" waterslide at the Aquaventure Bahamas.
Iguazu Falls, Argentina
The UNESO World Heritage site Iguazu Falls is the world's largest waterfall. Th site is located near the border where Paraguay, Argentina and Brazil intersect. It's probably easiest to access the falls form the Argentinian side. After a day at the falls, visitors can take advantage of the blackjack tables at the local casinos.  In-between games it's a good idea to get some air with a walk through the mist at the base of the falls. You can  follow the upper path to get some stunning panoramic views from the top.
The casino advises visitors to bring their wet-weather gear for an amazing boat ride under the falls to be followed by a jungle trek through the Iguazu National Park. Some of the wildlife that can be seen include toucans, capybaras and caimans.
Morocco
Serious gamblers are taking notice of the opportunities that await them in Morocco where it's becoming usual for travelers to combine an alternative casino destination with the exotic sights, sounds and smells of Morocco.  Morocco is the "Gateway to North Africa" but it's close enough to Europe to be accessible by boat.
It's a country rich in diversity and casinos scattered among the Atlas mountain ranges, ancient cities, marketplaces, deserts, beches and Middle Eastern bazaars. Most travelers acknowledge Marrakech and Tangiers as providing the best roulette experiences.
Macau
Macau is a former Portuguese colony that is now administered by China.  Since 1999 it has had the designation of "special autonomous region" and has, over the past 20 years, built up a thriving economy based on casino gambling.  Roulette is a highlight of Macau casino gambling and visitors have their choice of any of 35 casino options.
Macau is a fascinating place because it's become a VIP destination for high-rolling, serious Chinese players who take their casino games very seriously.  In recent years there have been changes in the structure of the casinos in the district and increasingly, they are diversifying to offer more  activities and events for families. 
Glamour and glitz combine with the many cultures and ethnicities that frequent the gaming floor, providing players with a unique atmosphere for their gambling entertainment.  Once you wander outside the casinos you'll find yourself in a cosmopolitan Chinese city that retains the charm of ancient Chinese culture and traditions. 
Singapore
Singapore is a relative a newcomer in the world of gaming tourism  but it has become a casino destination for jet-setters. Singapore casinos are a world in themselves – in addition to the roulette and other gaming tables there are shopping malls, restaurants,  water parks, oceanariums, and even a Universal Studios theme park!
The Southeast Asian nation is small so within hours of any of the metropolitan casinos you can find scuba diving, beaches, Buddhist shrines and nature reserves. Singapore is also within a short two-hour drive of Bangkok with its vibrant nightlife.
South Africa
Casinos are spread out throughout South Africa in major centers such as Johannesburg, Bloemfontein and Durban as well as in rural areas. Most casino mavens consider the casinos of Sun City and Cape Town to be among the best in the country – indeed, on the continent. 
The Cape Town casino's roulette table gets the highest marks among roulette aficionados who enjoy the relaxing atmosphere of what, some people call, the world's most beautiful city.
In addition to the games, visitors can travel to the stunning Table Top mountain or take a tour of the Stellenbosch wine region.  The wilds of the African safari are all around along with gourmet restaurants. Safari tours are available throughout the week so that visitors can experience African majesty.
Alice Springs
Alice Springs, one of the world's most isolated cities, features fantastic casino experiences for travelers who want to combine their adventure in Australia's Outback and Red Center with some gaming entertainment. The city features a wide range of cultural and nature experiences including hot air ballooning over Kings or Uluru Canyons, a trek along the Larapinta Trail, a visit to an authentic Aboriginal community or a day at the camel races.
Monte Carlo
Monte Carlo hosts some of the first European casinos but it is still a vibrant center of roulette gambling fun and excitement with visitors coming from around the world to experience the fun and dynamic action of a Monte Carlo gaming experience. This is a place where you'll see the world's wealthiest people, along with powerful heads of state, royalty and socialites. In addition to the casinos you can explore some of the other famous events that Monaco is known for such as the Tennis Masters and the Formula One Grand Prix.