Cryptocurrency Favored by Online Casino Games Players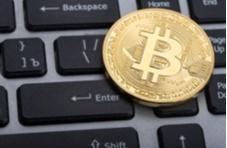 Roulette online casino games enthusiasts are choosing cybercurrency casinos so that they can play real money games using the popular new cryptocurrencies. Gamers say that they find it more convenient and efficient to conduct their roulette transactions with cryptocurrency thanks to easy transactions, good currency exchange rates and access to more and more sites that facilitate cryptocurrency ebanking.
Online casinos are rushing to accommodate the players. The top online casinos - like our very own Springbok online casino - now accept cybercurrency deposits and allow gamers to withdraw their wins via cybercurrency transactions. We use the most popular and dependable cybercurrency - Bitcoin - for the security of our players.
Cybercurrencies
Cybercurrencies started to gain followers in 2012 after the first cryptocurrency – bitcoin – was introduced. Cybercurrencies are internet-based mediums of exchange in which cryptographics are used to conduct financial transactions. Via blockchain technology, cryptocurrencies are able to offer users transparency, anonymity and a decentralized method of moving currency.
Cryptocurrency funds can be transferred from one party to the other through the use of public and private keys. Such transfers occur with minimal processing fees which allows the user to bypass the kind of steep fees that traditional financial institutions, including online ebanks, charge.
Cryptocurrency for Roulette
For many, cryptocurrency payments have become the preferred form of  currency for purchases of everything from online goods and services to payments for gym memberships, groceries, restaurant meals, Starbucks coffee and more. Using cryptocurrency is easy and convenient – payments are automatic and if you want to get cash for your payouts, you can use any of the thousands of cybercurrency ATMs that are located around the world. 
Bitcoin is the most popular type of cybercurrency. It was the first cryptocurrency and it's favored by most cryptocurrency users worldwide. Online roulette gamers have come to prefer it for their gaming entertainment and more and more casinos are integrating it into their banking platform.
There are a number of reasons that roulette aficionados prefer bitcoin:
Save Money
When you use a cybercurrency, the transaction can't be traced by banking institutions or governments. That means that your gaming deposits and wins are not tracked by the authorities. There are no additional charges involved, as there are when you use an evoucher, credit/debit card or online banking institution and your transactions are private and secure.
Safe
It's safe to use cybercurrency. You don't have to worry that your identity can be stolen and with it, your funds. Cybercurrencies are one of the most secure methods of transferring funds. There are no chargebacks or possibilities for fraud – things that can happen if you're using another form of banking. Once you've withdrawn your funds to your cryptocurrency wallet, no one else can access those funds unless you share your wallet password with them.
Anonymity 
Many roulette players choose to make their wagers and draw out their payouts with bitcoin because they appreciate the anonymity that bitcoin and other cybercurrencies present to the bettor. You don't have to provide any personal details and you completely avoid your personal bank account.  is you can remain anonymous while playing with it. No personal details need to be entered before paying with them.
Plus, you can avoid banks. You don't need to worry about gambling transactions on your bank statements and no payments need to go through your bank accounts. If, for instance, you share household expenses with a partner and don't wish to tell that person that you are enjoying gaming entertainment, you don't have to worry that those deposits will show up on a credit card or bank statement.
Get Started
To start playing roulette for real money with bitcoin, you need to open a wallet with the cybercurrency of your choice. Say, for instance, that you decide to use bitcoin. You set up an account at the casino and on the banking page, select "bitcoin" as your preferred method of ebanking.
Once you link your casino account to your bitcoin wallet, you make a deposit. The deposit will go straight into your casino account and then you can play roulette or any other casino game for real money, using the funds that you deposited to make your real money bets.
When it comes time to withdraw your winnings, you just select the amount that you want to withdraw from your casino account and the money will be automatically deposited into your bitcoin wallet. You can withdraw all of the winnings at once or you can withdraw part of your payouts and leave part in your casino account for future gaming activities.
Where to Play
Before you deposit money into the casino, check to make sure that the casino is supervised by an international gaming monitoring agency. If the casino features the logo of such an agency, you can be assured that the casino is regulated, that the games are checked for fairness, that the Random Number Generator is tested regularly and that the casino adheres to a high level of gaming ethics.  Springbok....check!
If you are looking for a specific roulette variation, check the casino to make sure that they offer your preferred variation before you make your deposit. Popular online roulette variations include both American and European roulette wheels, French roulette and multiplayer roulette.  Springbok....check!