How to Find Reliable Stats-Based Roulette Betting Systems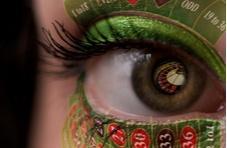 The soaring popularity of the online casino South Africa has had unintended consequences - and that is the alarming increase of myths and misinformation that are doing the rounds on the internet.  Everybody and anybody suddenly has a winning roulette strategy or failsafe betting system they are prepared to share with you… for a fee.  Most of it is gobbledygook and devised to scam you out of money but there is a reliable source you are invited to use for free!
Online Roulette: A Table Game Driven by Chance 
Roulette may be synonymous with Springbok Online Casino South Africa, but it is a bit of anomaly, nonetheless.  It is categorised as a table game but one that cannot be influenced by special playing skills or the adoption of an optimal strategy.  It is for all intents and purposes a game of fortune and we all know what that means - chance is the key factor that determines where the ball lands on the wheel and whether your bet wins or loses. 
Having said that, many of the more successful roulette players rely heavily on one betting system or another to maximise their win frequency.  Some use tried and tested methods like the Martingale, D 'Alembert and Labouchere betting systems.  Others borrow core elements from these systems and formulate their own techniques.
Fact: Online Roulette Strategies Do Not Exist  
What we are trying to say is there are legitimate ways of enhancing the probability of winning when you play American or European Roulette at our star-rated online casino South Africa.  However, separating the authentic betting systems and tactics from the spurious ones is a more difficult proposition altogether.  What you can immediately discount are the so-called online roulette strategies.  There is, and never will be, any way to lower the house edge.  
Why?  Well, the game mechanics of roulette are very similar to that of the online slots you can play right here.  Both are powered by random number generators.  That means the outcome of the symbols on the reels and the ball in a pocket is a random event that cannot be tracked or influenced in any way. 
John Solitude: The Free Roulette Fact and Fiction Guide 
How do you find a roulette betting system you can rely on?  Fortunately, there is an entire website and downloadable guide dedicated to exactly that and it is called 'John Solitude Roulette Fact and Fiction'.  The guide and all the information it contains has been painstakingly researched and checked by statisticians, croupiers and professional roulette players. 
It is a free to use resource that not only answers all the burning questions around playing roulette at an online casino South Africa, it does so in such a way that anybody, even complete gambling novices, can understand. 
The guide, which was intentionally created to debunk the disinformation that is swirling around roulette, is a 125-page gem that deals with every aspect of the game.  It touches on all sorts of stuff from probability theory, statistics and money management to the psychology of gambling at an online casino South Africa, such as ours. The 'John Solitude Roulette Fact and Fiction' guide is available as a download at the official website.
A Few Good Roulette Reference Books 
Besides the comprehensive guide compiled by a group of Belgians who clearly love the game of roulette, there are a few decent books around dedicated to the classic casino game.  Marten Jensen's 'Secrets of Winning Roulette' is a reasonably good read. 
He provides snippets around the odds, probability and house edge and how understanding these concepts can help you manage risk.  He also explores a few well know betting systems and reveals the often dodgy techniques, used by gamblers at land-based casinos, to beat the edge.
Build the Profits Playing Online Roulette  
'John Patrick's Roulette: A Pro's Guide to Managing Your Money and Beating the Wheel' is the one book about roulette that every player at Springbok Online Casino South Africa should read.  It is not so much the winning tips the author provides that are worthwhile.  Rather it is his focus on bankroll management that is particularly illuminating. 
Patrick's approach is one that I favour but one that won't go down well with high rollers.  What he is basically advocating is that we should all be satisfied to build profits in small increments rather than going for the big wins.  In fact, he reckons a 10% profit margin on each session's gambling spend is optimal.  Once you have reached that goal, the idea is you pack up and walk away.  
Sign Up at Springbok Online Casino South Africa and Gamble Responsibly
At Springbok Online Casino South Africa, we support responsible gambling.  We prefer it when our players are fiscally disciplined and that means only gambling with the money you can afford to lose.  When you do that, you will have a lot more fun playing the real money casino games available right here. 
If you aren't already a signed-up member of the growing community of players who have chosen Springbok Online Casino South Africa as their preferred gambling platform, why not register an account right away.  It only takes a few minutes of your time but gives you immediate access to a lifetime of entertainment.
Aside from the hundreds of RTG online casino games - that include American and European Roulette of course - you will soon discover the myriad bonuses, promotions and cash wins in ZAR that are always part of the Springbok gambling experience!