The Multi-Bet Inverse Roulette Betting System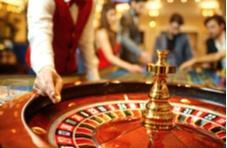 What is the betting mantra in roulette?  Cover as much of the layout with casino chips.  At Springbok Mobile Casino South Africa, we will show you how to hedge your bets and keep your account ticking over.  It's a contrary kind of system that involves betting for - or against - your chosen number… or numbers!  If that has evoked a 'huh'… you are not alone!
Bet For or Against a Chosen Number 
The multi-bet inverse roulette betting system may be a bit of a mouthful but truth be told it matches the actual tactics to a tee.  What you essentially have to do at our mobile casino South Africa is come up with a number and either bet for or against it.  You can also bet on the number or numbers that immediately flank the chosen number.  That is one facet of the betting system.  The other is offsetting the straight up number's bet - or bets - by placing a chip on the outside bets that basically match the broad attributes of the number's bet.  Go it?  No?  We thought as much.
Finding the Inverse Number 
Right, let's get down to basics.  As you probably know the numbers on the layout match those on the roulette wheel.  When we talk about betting against your chosen number, we are talking about betting on the number that is directly opposite your chosen number on the roulette wheel.  Take for example the number 28.  When you look at the single zero roulette wheel used in European roulette, you will see that it is positioned across from number 11.  That is the inverse number you can wager on instead of 28 at our mobile casino South Africa… but only if you wish to.
Maximising the Straight Up Bets at Springbok Casino
Now, if you happen to have a reasonably large bankroll you may want to maximise your chances of winning the 35:1 payout for a straight up bet.  Along with placing a chip on 28, you can place a chip on the number or numbers on either side of 28 on the wheel.  In reality that means placing a chip on 29, 7, 12 and 35 or if you only want to bet on one adjacent number, 7 and 12.  Had you elected to bet against your chosen number -  that obviously means betting on 11 - and sweetened the prospective pot by betting on the numbers on either side of 11, you would place chips on 13, 36, 30 and 8 or only 36 and 30.  See, with the help of our mobile casino South Africa roulette guide, it is not so difficult after all.
Hedging with Matching Outside Bets
We have already mentioned that the complimentary outside bets have to match the features of your chosen number - be it 28 or its inverse, 11.  What do we mean by that?  In the case of 28 we know it is an even number on a black background that falls within the high bet category of 19 to 36.  That essentially tells you exactly which outside bets to go for at Springbok Casino.  
Not sure?  Well let's spell it out for you.  When betting on your chosen number of 28 and any of the numbers flanking it, the even money hedge bets are even, black and high 19 to 36.  In the case of the number 11, the outside bets that match the equation are 1 to 18, red and odd.
Why do you wager on one or more bets that pay out at odds of 1:1 at the same time as you bet on the 35:1 straight up bets?  As the outside odds suggest they have a much higher probability of winning.  That means you can keep on topping up your bankroll and by doing that, extend your gambling sessions right there at the best mobile casino South Africa!  There really is nothing more depressing than not winning anything, round after round.
How to Choose a Roulette Number at Springbok Casino 
How do you select the number that is central to the entire betting system?  That is really up to you.  We do however recommend using a more strategic system.  Rather than taking the emotional approach and choosing a number based on a life event like a birthday or anniversary, why not look at the game round data from the recent past. 
At Springbok Casino our roulette games have a digital scoreboard embedded in the interface that keeps track of winning and losing numbers.  We also offer all our online casino games in the fun mode.  Having said all that, the best method of finding a hot number is to play 10 to 15 rounds of European Roulette in the free play mode.  Then it is simply a matter of making a note of the number that recurs most often and using that as your starting point.
Benefit from Enlarged Graphics and Big Buttons at the Best Mobile Casino South Africa
The multi-bet inverse roulette betting system is really a fun way of playing European or American Roulette at Springbok Casino.  The wins, albeit often small wins, usually maintain a steady trajectory and that adds a fair amount of excitement and pleasure to proceedings.  The trick is not to get carried away and only bet with the chip value and stake you can afford to lose.  
You will find a suitably wide range of chip denominations available at our mobile casino South Africa.  You will also have the benefit of winning numbers that automatically enlarge on the wheel for ease of reference.  There are even super-sized buttons that are purpose-designed for digital devices!
Now that you know exactly how the multi-bet inverse roulette betting system works, it is time to isolate your chosen number.  That of course entails registering an account at Springbok Mobile Casino South Africa and opening our free play version of roulette on your phone or tablet.  You are also more than welcome to redeem our free R250 no deposit bonus and the first of three new player bonuses and spend the extra funds playing roulette!