Why Our Online Roulette is Better Than Ever!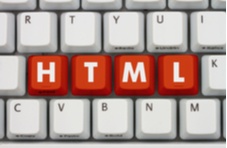 Do you want to play super sophisticated, seamlessly functional roulette online?  At Springbok, our reputation as the best online casino means we have to actively pursue a competitive edge.  The good news is our upgraded European Roulette offers precisely that… and you stand to benefit!
The Great Gaming Migration to the HTML5 Platform 
Why did we upgrade high hit rate Springbok Casino games?  Well, simply put, we had to, in response to the discontinuation of Flash software as a browser-supported extension.  What has replaced the now officially redundant proprietary gaming software?  HTML5 technology, of course – and that is why gambling at the best online casino has just gone up a notch!
8 Reasons to Play European Roulette at the Best Online Casino 
Here are 8 reasons why our high-tech version of European Roulette is simply the best:
Faster speeds
Cross-OS compatibility
Maximised functionality
Amazing graphics and animations
Advanced features
Wider chip selection
Higher table limits
Traditional 

and

 French bets
Faster Loading Times and Increased Speed
What is immediately apparent is our all-new online and mobile casino games load seriously quickly.  As HTML5 technology is built into the browser – and we mean all browsers – you can literally open Springbok Online Casino, select European Roulette and start playing by the count of 10… or less, depending on what hardware you happen to be using.
If you want rapid access to European Roulette – and we mean rapid – sign up at the best online casino for South Africans and gear up for 'extreme' game play in every sense of the word.
Cross-OS Compatibility
In the days when Flash was in the ascendant, online gambling was essentially restricted to the desktop.  Flash was never meant to go mobile, and never really did – with much success, in any event.  Now with HTML5, the open-source gaming technology of choice, even iOS and Android casino apps are increasingly becoming obsolete.
All that is required is a single platform – and you are good to go.  Notwithstanding the device or operating system you are using, you will find all the games at Springbok Casino are slick, beautiful and oh so functional – and who wouldn't want a piece of that?
Maximised Functionality 
The old adage 'what you can do, I can do better' is an appropriate way of describing the efficacy of HTML5 over Flash.  That of course means you can expect an outstanding online gambling experience, right across the board.
Chips and gaming buttons are instantly responsive and betting is quick, easy and seamlessly enabled. When you play European Roulette at the best online casino, you will know you are in the right place.
Amazing Graphics and Animations
Overall functionality is obviously a key element of game play.  When you combine that functionality with realistic graphics and silky-smooth animations, then playing online casino games at Springbok Casino has evolved from great to exceptional.
Throw in the authentic sounds of the casino – the spin of the roulette wheel and click of the ball as it falls into the pocket – and remote gambling has shifted from the inanimate to a world teetering on virtual reality.
Advanced Features 
Along with cutting edge functionality and knock-out imagery, our upgraded European Roulette game has a few unique features that make the gaming experience at Springbok Casino all the more immersive and exciting.
One such feature is the zoom-in window that pops up to display an enlarged section of the wheel at the culmination of each spin.  It is a handy add-on that allows you keep close track of where the ball lands on the wheel without having to squint at the screen or reach for the reading glasses!
That is just one great design touch to go with the results tracking feature.  It adds weight to our commitment to fair play and fair play is why so many South Africans call the best online casino their gambling home!
Wider Chip Selection
Whether you are a low stakes player or a hefty high roller, you are equally well catered for in terms of chip selection.  In fact, you can wager away using chips values that range from R2 up to R200 apiece.
At Springbok Casino we aim to please and it is small details like these that confirm exactly why we are known as the best online casino in South Africa and across the African continent!  Now it's a matter of watch out world…here we come!
Higher Table Limits
In tandem with our low to high chip values, you will find the increased table limits in European Roulette are pretty darn cool.  In fact, you can max out at R1,000 on the inside bets and a whopping R10k on the outside bets.
That does not mean you must max out as a rule… or you are likely to get yourself into some serious money trouble.  If you have a well-funded bankroll at your disposal, however, and enjoy the risk, you are welcome to throw a chip stack onto the table and hope for the best.
Higher table limits are a sign of a financial stability.  That of course means when you play real money casino games at the best online casino, you can rely on us to pay out your winnings on request. 
More Bets at Higher Odds
Along with our great chip selection and big spender table limits, you'll find you have popular combination bets at your disposal – Voisins du Zero, Orphans, Tiers du Cylindre and Neighbours.
Aside from betting on the inside and outside bets on the layout, you can spread your bets by playing the structured French bets that offer some of the best odds at Springbok Casino.  The French combination bets are displayed on the oval racetrack layout.  As you will soon find out, they are a combination of multiple inside bets like split bets, corners and straight up number bets. 
The standout feature of the combination bets is of course the potential payback.  French bets can be lucrative to say the least – but you will have to be prepared to spend a bit more to be in with a shout!
Are you ready to sign up at the best online casino?  Besides featuring hundreds of outstanding casino games, our Roulette online casino bonuses are tops and our support services unmatched!