Online Roulette vs Online Slots Real Money South Africa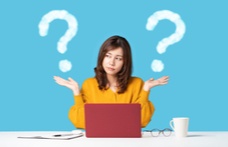 What does online roulette have in common with online slots real money South Africa?  They are the most popular games at Springbok Casino.  Here is a quick comparison of the bets, odds and average payout rate of our two high hit rate online casino game categories!
Best-Ever Online Casino Games of Fortune
Online roulette and online slots real money South Africa may have many diverse elements.  That said, they are both games of fortune.  What that basically means is the outcome of the respective games is completely random.  They are like the national lottery.  Luck and luck alone determines whether you win or lose.  It is as simple as that.
When you play the best RTG online slots real money South Africa, there are no tactics or strategies you can deploy to improve the payout rate.  As winnings are paid out for matching symbols on an active payline, you are a bystander to events.
Similarly, online roulette does not involve complex decision making.  Once you have placed the bet – or bets – on the layout, that is it.  You have to wait for the ball to fall into one of the numbered pockets on the wheel to reveal whether you have won or lost.
Betting on Online Roulette
One of the core features of online roulette is the vast number of available bets.  Players have the option to place chips on particular numbers or sets of numbers on the central layout.  These are known as the inside bets.
Roulette players furthermore have the option to bet on broader elements of the wheel and corresponding layout.  These are the outside bets that include the likes of red or black, odd or even, high or low and the 1st, 2nd or 3rd 12 numbers.
Then there are the so-called French, combination or special bets displayed on the oval layout.  These bets are basically a combination of multiple standard bet types, like splits, straight-up numbers and corner bets.  Tiers du Cylindre, Orphans and Voisins du Zero are examples of the special combination bets in the French and European variants of roulette.
Unlike other casino games – including online slots – in online roulette, there are no limits to the number of bets you can place per spin.  When you cover as much of the wheel as your bankroll permits, the probability of hitting a winning number is that much higher.
At Springbok Casino, available chip values range from R2 to R500.  Table limits are R1,000 and R10,000 for the inside and outside bets, respectively.  The special combination bets are classified as inside bets.
Betting on Online Slots Real Money South Africa
When you play online slots at Springbok Casino, you can only place one bet per reel spin.  The only decision you have to make in the more modern, fixed payline games relates to the coin value.  Available denominations typically range from around R0.30 to R250 a spin.
In the more dated online slots real money South Africa, like Builder Beaver, the number of active paylines can also be adjusted.  You can play only one payline at your chosen coin denomination, all 25 paylines – or anything in-between.  The stake obviously increases according to the number of bet lines you have activated on the gaming interface.
So, although you are only making one wager, you still have some legroom with regards to how many paylines you would like to be active on some online slots.  This could almost equate to placing multiple bets on roulette… but not quite.
The Odds in Online Roulette vs Online Slots
How do the respective games pay out at Springbok Casino?  Online roulette is a fixed odds casino game.  Depending on the type of bet, winnings are paid out at defined odds.  These odds are standard and only vary ever so slightly from one variant to the next.
When you play European Roulette at our instant play casino, for instance, the odds look like this:
Outside bets – 1:1
12 and column bets – 2:1
Straight up numbers bets – 35:1
Split bets – 17:1
Street bets – 11:1
Corner bets – 8:1
Six number bets – 5:1
How about the payouts in our RTG-developed online slots real money South Africa?  How do they compare?  In Springbok Casino slots, each slots game has a unique paytable.  All the symbols in the game are displayed on the paytable, together with their corresponding payouts.
In slots, payouts are quoted as multiples of the payline bet.  They can range from around 3,000 x to 10 x the line bet, depending on the game you choose to play.   The higher the number of matching symbols on a payline, the richer the reward.
In Swindle All the Way slot, as an example, the top prize is 2,500 x the line bet for five matching robber icons.  The payout decreases to 750 x, 75 x and 10 x for four, three and two matching symbols, respectively.
In addition to the standard payouts, some online slots real money South Africa – like Jackpot Pinatas, Shopping Spree II and Jackpot Cleopatra's Gold Deluxe – have huge progressive jackpots in play.  Hit the jackpot and you could be the next multi-millionaire.  Winning that kind of money is not part of online roulette gameplay.
What is the Average RTP for Online Roulette Compared to Slots?
You may be able to win more money playing online slots – but what about the average payout rate?  Is that more or less than that of online roulette?
Let us start with the facts and figures as they relate to roulette.  Depending on which variant you choose, online roulette has a fluctuating house edge:
American roulette has a built-in edge of 5.26% and an average RTP of 94.74%.
European roulette's numbers are 2.70% and 97.30%, respectively.
French roulette has an edge of 1.35% and an RTP of 98.65%.
In contrast, the edge built-in to online slots real money South Africa varies considerably.  Depending on where you choose to play, there are titles with an edge of 10% or more.  As a result, these games have an average payout rate of approximately 90%.
At Springbok Casino, we supply Real Time Gaming (RTG) developed slots with RTPs ranging from around 95% to 98%!  That is pretty much on a par with the European and French versions of online roulette.  What that essentially means is you have a similar long-term payout probability playing online roulette and online slots real money South Africa at Springbok Casino.
Why not register an account, login to our download, instant play or mobile casino and try your luck on our perennially popular online casino games of fortune?  Whether you opt for roulette or one of our online slots real money South Africa, it may be your day!