Neighbours Bet & Springbok Casino No Deposit Bonus Codes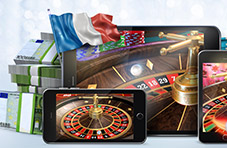 Springbok Casino no deposit bonus codes aren't the only 'hidden' gems at the casino.  There are tons of stuff you may not know about… but probably should.  The neighbours bet in online roulette is one such example.  How cosy are you with the friendly wager?
The significance of the Two Layouts in European Roulette
When it comes to free offers, Springbok Casino no deposit bonus codes are number one.  They provide complimentary access to our Real Time Gaming (RTG) developed online casino games.  Play your proverbial cards right, fulfil the playthrough and you could be walking away with more than a few extra bucks in the pocket.
That is the story as far as our famous Springbok Casino no deposit bonus codes go.  How about that sneaky little bet in online roulette?  What is that all about?  The more important question is probably – why is it hidden from sight?
When you play European Roulette at Springbok Online Casino, you are bound to notice a few things about the gaming interface.  Slap bang in the middle of the virtual table are two layouts.  What that tells you is the full gamut of traditional and combination bets are in-play.
Back to the layouts.  The conventional layout is rectangular and features the inside and outside bets.  Right above that is an oval 'racetrack'.  Look closely and you will notice this layout is an exact replica of the roulette wheel – albeit a very odd-shaped roulette wheel!
In today's discussion, we are focussing on the oval racetrack.  That distinctly designed gameboard with French words inscribed in the centre.  Those words denote three popular combination bets, aka French bets or call bets.  They are Voisins du Zero, Orphans and Tiers du Cylindre.
What is the Neighbours Bet?
What is interesting is that there is a fourth combination bet.  It may not be overtly displayed on the layout or have a French flavour – but it is a knockout, nonetheless.  What we are referring to is the neighbours bet.
As with our Springbok Casino no deposit bonus codes, this multi-number wager has the potential to generate a neat profit.  When you play neighbours, you get five bets rolled into one.  You may physically bet on one number – but you inadvertently cover the two numbers on either side of it too!
What that essentially means is you cover a section of the online roulette wheel, resulting in a multi-number bet.  All you need to do is click or tap on your chosen number on the oval racetrack.  Your chosen number plus its four neighbours automatically show up on the conventional layout.
As an example, when you select 5 on the racetrack, you bet on the following numbers as they appear on the wheel – 23-10-5-24-16.  Similarly, a neighbours bet on 6 covers 17-34-6-27-13.  How about a wager on 0?  In this scenario, the following section of the wheel is covered by the one bet – 3-26-0-32-16.
What is the cost of the neighbours bet?  This all depends on your choice of casino chip.  As the lowest available chip value at Springbok Online Casino is R2, you may want to start with a total stake of R10 per spin (5 x R2).  More plainly put, the neighbours bet is a combination of five straight up numbers bets – hence 5 chips, at your chosen chip value, will formulate your total bet amount.
Odds and Probability of the Neighbours Bet in Online Roulette
As for how much you can win, it all boils down to the odds.  In online roulette, the straight up numbers bet pays out at odds of 35 to 1.  With a R2 bet on each number, you stand to win R70… plus you get your original bet back.  The remaining R8 is a loss.  In other words, you stake R10 and get a return of R80.  Your total gaming profit is consequently R70.  Now who wouldn't want a slice of that?
How about the probability of hitting one of the five numbers?  What are the chances of doing that?  Where Springbok Casino no deposit bonus codes are linked to infinite probabilities, the opposite is true about the neighbours bet in roulette.
How come?  Well, we know there are 36 numbers plus a single zero on the European Roulette wheel.  That of course means you have a 1 in 37 chance of hitting a winning number.  As you have five numbers in the running, there is a 13.5% chance of success.
How does that compare to other winning combinations at Springbok Online Casino?  You know… the gaming outcomes on other popular games that pay out at similar odds?  We often share games with their respective paytables, and one game that could be used for comparison is Jacks or Better video poker.
If you haven't yet read one of our articles about Jacks or Better where we feature the games' paytable, you can head over to our video poker section now for all the info.  To save you some trouble though, it is the four of kind hand value in Jacks or Better video poker we're referring to.  This poker hand pays at odds of 25 to 1.  In that scenario, your chances of banking a bit of money are slim indeed.
In fact, you have a 1 in 3,430 chance of hitting four cards of a matching rank… granted, it is on the initial deal.  That said, when betting on online roulette, there are no second chances at all.
That is a general rule of the game that applies equally to everyone across the board – unless there is another iteration of the game in an alternate Marvel Cinematic Universe starring Doctor Strange, Wanda Maximoff, Spiderman or another MCU superhero that we're unaware of?  We're can only speak for the version found on this Earth, in our timeline!
Neighbours Bet Tactics and Springbok Casino No Deposit Bonus Codes
In our estimation, one of the best ways of playing the neighbours bet in online roulette is with caution.  It is a high risk, high reward wager that can deplete your bankroll in the blink of an eye.  At R10 a pop, it only takes five spins for a R100 note to go 'poof!'
A good strategy that we can recommend would be to bet on neighbours when you are showing a profit – and to switch to the even money outside bets when not.  That way the neighbours bet is partially funded by Springbok Online Casino!
This little known roulette bet is a bit like our Springbok Casino no deposit bonus codes.  They can both provide free access to cash.  That said, it is reserved for the unremitting joys of gambling on the outcome of the 'little wheel'.
If you want to dip into online roulette and try your luck with the neighbours bet or exploit our Springbok Casino no deposit bonus codes, simply register an account at Springbok Online Casino… and voilà!