Five of the Newest Late Summer Slots for our Online Casino South Africa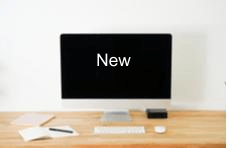 The new online casino South Africa summer slots are hotter than ever with more interactive features, more engaging elements, different types of captivating themes and more.  All of these new slots have betting options that range from pennies to high roller wagers and are available for PC and mobile gaming entertainment. Check out these great new slots at our very own Springbok online casino.
Mermaid's Pearls
Mermaid's Pearls is another underwater adventure which offers an engaging aquatic-themed traditional-reels slot game of fun and excitement. The design gets you in the mood with a crystal blue-and-green background and flashes of light against yellow reels.
This slot's graphics are set in a cartoon-like design with pastel colors and curvy lines. Game symbols include sea creatures and classic game card symbols. The high-payout sea creature symbols include a Sea Turtle, a Sea Horse, a Fish, a Puffer Fish and a Lobster. Once the paylines have been activated you start spinning. The game is a 50/50 hit-or-miss slot which gives you a higher-than-average number of possible winning paylines.
There are extra bonuses available as well. There's a treasure chest scatter symbol that starts appearing on the 2nd reel. The appearance of three treasure chest scatter symbols start the free spins game. In the free spins game you are given 40 Free Spins. If you have four scatters on a regular game spin you get 50 free spins and five scatters is worth 60 free spins.
Whenever the Wild symbol -- a beautiful, red-haired mermaid holding a giant pearl in her hand – appears, it substitutes for any other symbol besides the treasure chest scatter to double the wins of any combination. 
Best of all, there's a jackpot prize for players who line up five Mermaid symbols. 
Storm Lords 
Storm Lords is a brand new slot machine with 50 paylines and a suspense-filled storyline of thrills and excitement. In addition to the dynamic plot, the game features a fast-paced free spins round and a big jackpot prize. Top payout award and maximum win for each spin is 50,000 times bet per line.
In addition to the Storm Lord symbols, the reels are populated with metallic-looking royals, warriors, princesses, priests and images of the elements. There are also both Chinese and English letter symbols.
Storm Lord wild symbols appear on the 2nd and 4th reels. The wilds are stacked and when they emerge on those reels they will be nudged into place if they don't fully display. Then they take over the entire reel and substitute for other symbols to create winning combinations.
The scattered Amulet is the game's scatter symbol trigger free spins. There are two amulets, both of which trigger six free spins with sticky wilds on the second and fourth reels.
Treasure Coin symbols also trigger free spins. Six treasure coins, appearing simultaneously, activate three respins. Up to 15 treasure coin symbols can appear, each of which delivers a cash prize.
The legends of Ancient China come alive in this high-energy, high-action slot.
Fire Dragon
Fire Dragon is presented as a real-life arcade game with alluring graphic imagery and an impressive series of control buttons. This is a game for high-rollers with bet options of 10, 25, 50, 100 and 250 coins. That means, the minimum line per bet value translates into 2 – 50 credits. On the other hand, payout rewards are quite high and include a maximum jackpot prize of 50,000 credits for players who place the maximum stake and succeed in lining up five matching white dice with the yellow circular symbol. The next biggest win is 25,000 credits for five yellow dice on a payline and then 12,500 credits for five matching blue dice.   
Fire Dragon brings traditional slots to the 21st century with a high-action retro spins with a twist. The white dice icon is the game's scatter. It doesn't have to appear on a payline to trigger wins. There are also pink dice, green dice, red dice and purple dice which pay out 5,000 credits, 3,000 credits, 2500 credits and 2,000 credits each. 
The Chinese have always been famous for developing games of dice and this slot machine features a special dice game. The game of dice is triggered when the player lines up three or more white dice with the yellow symbols on a payline. Achieving three, four or five of these bonus symbols activates 2, 4, or 14 free rolls of the dice. The value that is rolled determines the mystery prize.
777
The 777 slot is a slot-themed slot machine whose play involves maneuvering the spins through the mechanical mechanisms of a slot. 777 is reminiscent of the days of pre-Internet slots entertainment in which the spins turn up bars, card-coin symbols and the high-payout 7 symbol.
Since the goal of this slot machine is to recreate the glory days of casino slots, the bets and payouts are in tandem with the old-time machines. There's a 3-reel, 1-payline setup that has a respectable, but not overwhelming 5,000-credit jackpot prize. Additional prizes are in the form of  1,000, 500, 400, 250, 100, 50, 25, 10 and 7 for specific combinations of the symbols.
The classic three-reel slots didn't have wild symbols but 777 slot does – the card-coin symbol. It substitutes for other symbols and also functions as a wild in the free spins game.  
There is also a progressive jackpot element if the player chooses to activate it, where you can win up to 1680 x your bet.
Fish Catch
Fish Catch us a unique slot and may pave the path of future slots. This machine doesn't feature classic slots spinning reels – rather, it's a shooting game that is reminiscent of console video games. In addition, it's a revolutionary type of slot with four player slots in each game. Competitors join together and play in group settings. Players strive to outdo each other in this slot.  
Fish Catch is revolutionary in the sense that it actually encourages gamblers to play together -- there are four player slots in each game. Fish Catch encourages its players to exercise strategy as they try to achieve the largest jackpots.
Throughout the spins, the action on the reels is surrounded by underwater scenery and sharp graphics. The game's highlights involve responsive controls. Basically, in this game, you shoot the fish, and the more fish you shoot, the higher your payouts climb. You choose your fish, aim and shoot and then collect the wins on your hits. You can even practice your shooting by playing the game in the Free Mode before you move into the Real Mode to play for real money prizes.
Relax as your summer fades away with these exciting new slots.