Springbok No Deposit Bonus Codes Success Fuels Growth in Canadian Online Slots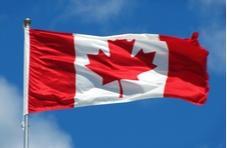 Thanks to an atmosphere of freedom from unnecessary restrictions and a relaxed regulatory environment, Canadians are playing more online slots than ever - including taking advantage of the Springbok no deposit bonus codes. Some gamers play at  offshore casinos. As the provincial lotteries expand their online games' menus, citizens are patronizing these local offerings as well.
Growth
The Ontario Lottery and Gaming Authority, Canada's biggest, generated a net profit of $2.49 billion, much of it due to their slots lobby.  There's been growth in almost every province as Canadians see the online casinos as playing an increasingly important role in providing gaming entertainment.
Land-based casinos have been losing market share to high-profile iGaming operators as advances in technology, integrity of accounts and widening slots options draw players to the online venues. Observers say that the shift towards online gaming in Canada is part of a broader trend. Analysts believe that the value of the worldwide gambling industry may hit $180 billion within the next two years.
All together, the Canadian online gaming industry generates an estimated yearly $31 billion in gross revenue. The Canadian Gaming Association (CGA) conducted a broad national study in conjunction with HLT Advisory  that indicated that popularization of online gaming is fueled by mass adoption of mobile gaming technology. High-speed, secure Internet services are also responsible for the growth in the sector. The development of 4G, and 5G are expected to fast-track online gaming industry expansion, both across Canada as well as other areas of North America.
Variety
There are more online casino games available today than ever before. Slots, table games, card games and even live dealer games are available at both offshore and provincial online casino venues. The Canadian government does not regulate the industry from a federal level but rather leaves it up to individual provinces to supervise and regulate online and land-based gambling venues in their jurisdictions.
The United States is seeing similar trends. Following a Supreme Court decision that struck down an anti-sports gambling act, Congress has, thus far, refrained from regulating the burgeoning sports betting and online gaming industry that is evolving in the United States.
Provinces
Online gambling isn't available in all Canadian provinces but it is a feature in several provinces and the others are considering it. Liberalization of online gambling is slowly gaining momentum across Canada. Provincial legislators are paying attention to the revenue streams that can be derived from regulated online gambling activity. They point out that people will gamble, one way or another, so it's better for some of the profit to go to the public good than to have players gamble in black-market operations which are not taxed.
Provinces including  Alberta, Ontario and Manitoba are relaxing their stances towards online gaming. Resistance has lessened to operators who wish to run legal online gaming services in Canada. Canadian slots enthusiasts find the online option to be more comfortable and convenient. They appreciate the fact that the house edge is lower at the online casino so there are more opportunities to achieve real money payouts.
In addition, brick-and-mortar casinos are expensive to set up and maintain. They require buildings, staffs and all the licensing regulations that accompany such a set-up.  Online slots, however, can save on these expenses so online casino operators are able to pass these savings on to their players in the form of bigger bonuses and bigger wins.
United States
In the United States, a model that allows brick-and-mortar casinos to combine with online gaming is becoming increasingly popular. These partnerships are created through software providers so the casinos can offer their customers the option to enjoy slots and other casino games both on-site and online.
Breakdown
According to statistics, there are over 100 brick-and-mortar casinos operational across Canada. The only states that don't have any casinos are Prince Edward Island, New Brunswick and Labrador. Other provinces, including Vancouver, Ontario, Manitoba and Alberta, offer players the opportunity to buy lottery tickets online. Ontario and Vancouver feature online slots via the provincial lottery site along with online sports books.
Laws
Casino gambling has been legal in Canada since the 1970s when the Canadian government decided to leave all gambling regulation up to individual provinces. The first casino in Canada was built in 1989 in Winnipeg, Quebec, Nova Scotia, Saskatchewan and Ontario followed close behind.  One of the most favored form of gaming in Canada is the VLT machine(video lottery terminal) which continues to enjoy high levels of popularity. Canadians are also fond of horse race betting. Offshore casinos are not officially "legal" in Canada but they are not actively policed and players are not harassed.
Canada does put a lot of effort into promoting responsible gaming conduct.  In general, Canadians are receptive to gambling, both online and onsite. Large percentages of the population play the lottery, bet on card games and play slots. The provinces provide ample resources for problem gamblers and both online casinos and brick-and-mortar casinos are supervised carefully to ensure that they adhere to all rules regarding such issues.
Safety
Each Canadian province has the authority to determine security protocols that it deems necessary to provide its citizens a safe gaming framework. Canadians are encouraged to play at casinos that are regulated by provincial authorities or by international regulatory bodies such as eCOGRA, Safe & Fair and other accredited agencies.
New Developments
Some provinces, such as Ontario, are trying to privatize online gambling. There is huge demand for online slots services in Ontario and the provincial authority, the Ontario Lottery and Gaming Corporation (OLG) is presently in discussions with gaming operators to encourage them to provide services to meet the demand.
The OLG estimates that new, privately-licensed operators will bring their product to Ontario and that this industry may soon spread. The plan is for apps to be made available so that online gaming operators can make their games available more readily. Ontario is the first province to openly recognize that the digitalization of the gaming industry is taking place at a rapid place. Officials believe that it's best to take advantage of the opportunity to put Ontario at the forefront of the wave.