Finding the Best Payout Online Slots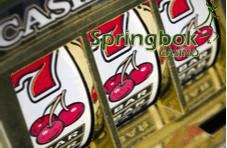 If you're looking for the best online slots machine, you might find yourself attracted to a machine that offers an imaginative theme, interactive features or high-tech elements.  That's all very well and good but if you're looking for the "best slot," what do you really want? Chances are that you would like to play the machine that's going to give you the best payouts. 
How do you go about identifying such a machine? That's a popular question among slots enthusiasts.  Winning the most money as quickly as possible is a goal of almost every slots competitor. It may seem like a complicated quest, given the large assortment of slots in your casino's slots lobby.
There are, however, some basic elements that can point you in the right direction. If you keep your eye on the presence or absence of these features, as well as the level if gameplay offered, you'll be on your way to selecting a generous machine that also provides fun and entertainment.
RTP
The RTP is one of the key characteristics of any slot machine.  The RTP refers to Return to Player and indicates the average value of the win as it relates to the bet that was placed. RTP typically reflects the general statistics of the game as based on millions of rotations. 
Gaming manufacturers generally stick to the industry standard. According to that standard, the RTP should be somewhere between 94% and 98%.  Obviously, the higher the RTP, the better the payout. 
Volatility
There are three levels of volatility, high, medium and low. The level of volatility gives an estimate of the level of risk for the slot machine.  Slots with low volatility generally offer small payouts while high-volatility slots deliver bigger payouts.
Remember, big payouts come from high volatility games. This includes both three-reel and five-reel slot machines.
Paytable
Checking the paytable is the most important part of finding a high-payout slot. The paytable gives you information about each symbol as well as the size of payouts for combinations including the specific payout for each of these symbols.  The more high-payout symbols that a game has, the more opportunity you have to make combinations on such symbols.
Special Features
The old slots didn't offer a lot of special features but the newer slots are full of them.  Basically, special features are there to make sure that each spin gives you extra opportunities to create combinations and achieve payouts. 
Some players look for games with as many special features as possible but there's more to it than that.  A game that has one special feature with an exceptionally high payout may turn out to be, in the end, more lucrative than a game with multiple special features which aren't particularly generous.
Do the math and then make your pick. Some of the best of the special elements include wild reels, striking wilds, rolling reels, wild symbol stacks, exploding symbols and expanding wilds.
Bonus Rounds
Bonus rounds are another special element that can turn a low payout game into one with exceptionally high winning deliveries.  Today, almost every five-reel video slot has a free spins round, so there's nothing exceptional in that. However, if you pair that free spins round with another no-deposit round or two, you gift yourself with a lot of opportunities to collect a lot of wins.
If you choose a game that presents opportunities for retriggering free spins, you have a much better chance of earning payouts on spins for which you haven't even had to make a deposit! 
Multipliers
Multipliers are another good feature.  You don't have to do anything special, yet your deposit is multiplied on a win. The game sheet will tell you what type of multiplier you're looking at – double multipliers are nice, triple multipliers are nicer and if you find a game with a quadruple multiplier, you've hit the bonanza!
Progressive Games
Progressive jackpot games are a bit controversial.  Not everyone thinks that it's a good idea to add an additional bet to the game for the remote chance of winning a progressive jackpot prize.  Yet every day, people do win prizes…..thousands of dollars are paid out every day in jackpot prizes.  
Since the additional deposit needed to play is rather small, many slots advisors say that it is worthwhile to take the chance.  The choice is, obviously, yours. 
Slots is viewed as a game of luck but there's a bit of skill involved in the planning. Pick the right slot machine and enjoy generous winning payouts on your combinations.