Slots Lobbies Set to Include Skill-Based Slots with Springbok Casino No Deposit Bonus Codes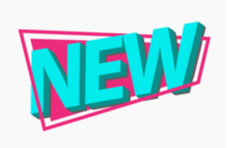 Advances in technology makes it possible that the land-based and online casino sites will be added to slots lobbies in 2020.  The addition of skill based slots will include Springbok Casino no deposit bonus codes for free gaming excitement.
Skill Based Slots
Adding skill-based slots is one of a number of initiatives that gaming operators are taking as they reach out to a broader demographic of players. Skill-based slots is a relatively new innovation in the world of slots gaming and these games are still not common at most casinos. 
But more and more casinos are bringing in games that give players the chance to influence the outcome of a slot variation through their actions. The players emulate the play experience of traditional arcade and games as they aim to achieve the highest scores.
The designers of these slot-based games are focused on grabbing the attention of younger generations which have, up until now, showed lessening interest in slot machines. One unexpected consequence of the introduction of the new genre is that it is appealing to older slots enthusiasts who are now enthralled with the new innovations offered in the latest slot games.
Game development companies see that skill-based slots offers a broader appeal that encompasses both Gen X and the Baby Boomers. Both groups simply want to become active participants in their gaming experience. The ultimate goal, the developers say, is to create an immersive and entertaining experience that replicates many of the console and video games that the players are playing at home. Here, there's the added advantage of being able to play for cash prizes.
Demographics
Studies show that skill-based games attract customers who are 10-20 years younger than typical slots players.  Slots gamers are typically in their 30s and 40s but now the younger players are expecting a different form of wagering experience. And developers are determined to make that happen.
Developers acknowledge that there's a large range in the taxonomy of these types of games. Some are interactive and are predominated by chance while others involve games where skill is a significant factor. Interactivity, entertainment, chance and skill are all blended in these games which results in an entirely new kind of slot machine.
Similarities and Differences
In many ways, the typical slot machine and a skill slot are similar. Both subscribe to the same regulatory standards and both involve fantasy, imagination and interactive action. Both have similar for factors such as art, themes and pay tables. But there are differences too. While the outcomes in a traditional slot games are based on chance and are purely random, skill-based games leverage a math model that combines skill and chance.
In the past, designers have given players the option to engage in a skill-based bonus event or choose a traditional free games bonus to add an interactive element to the gaming event. But now the game itself will include elements of skill.
Opportunities
Operators believe that skill-style slots hold significant opportunities for game designers to bring new concepts and new technologies to the gaming machine. Here are a few of these companies and their latest product offerings in skill-based gaming.
Some developers are introducing "hybrid" skill games that feature a traditional base game slot experience and then add skill-based bonus events. Others reward players with both monetary and non-monetary awards as the players build their virtual landscapes. One exciting advance involves the ability for players to save their progress on a RFID card and then leverage the saved game on future visits.  
There are developers who are focusing on creating futuristic touchscreen devices on which multiple games can be played via innovative wagering experiences. Even though the games are predominated by chance, the machines draw the player in to become more actively involved. Player decision factors are built into the game in a way that involves coin-in rates. All this in an atmosphere of familiar gameplay mechanics and bonuses to which gamers of traditional slots are accustomed.
Developers are also experimenting with creating evolving experiences with multiple levels and individual components as opposed to one-spin occurrences that are the norm in traditional slots.
Check out Ours
Check out a few examples of this new type of slot right here at Springbok - leading the pack in game development.
One such game would be Fish Catch.  The gameplay here is more like a video game than a slot. Shoot the fish and "reel" in the wins.
Another example would be Banana Jones - sort of a video version of the kids' game of Chutes and Ladders.
And be sure to check out the very new Pulsar game.  Rather than spinning reels, you aim and shoot lazers to reveal your wins.
For developers, gaming operators, vendors and players, it's an exciting time in the new world of online slots.